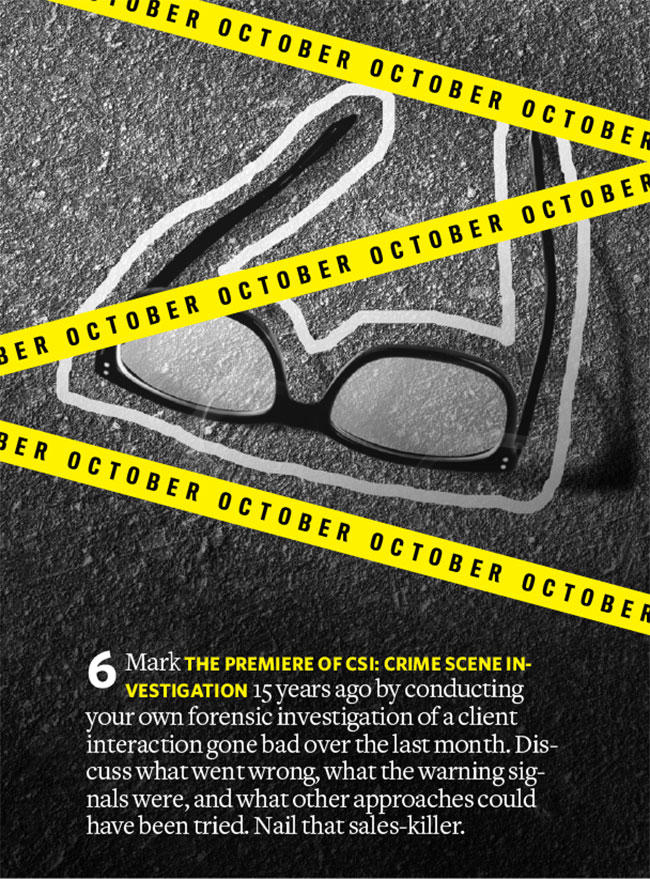 This article originally appeared in the September 2015 edition of INVISION.
According to Optometry Giving Sight, more than 600 million people around the world are blind or vision impaired because they lack access to the eyecare or glasses they need. On WORLD SIGHT DAY, show your support (and ask your clients to show their support) to help end this scourge. Ever considered participating in a humanitarian mission to assist the sight-impaired?
---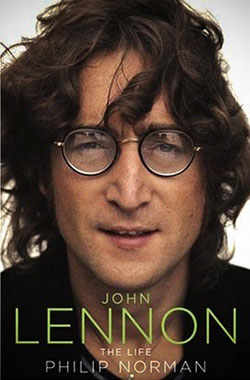 Today would have been
JOHN LENNON'S 75TH BIRTHDAY
. Imagine that. Aside from wondering what kind of music he would be creating were he alive today, you might also ponder: Would he still be wearing his trademark circular glasses? (While he wore perfectly round frames in many of the most iconic images of him, he wore them less frequently in his later years.) Celebrate his legacy with a special on Lennon-style frames today.
Need a break from work? Five minutes of goofing off on YouTube provides healthy mental relief, studies have shown. For today's mini break, mark
THE 40TH ANNIVERSARY OF THE PREMIERE OF SATURDAY NIGHT LIVE
by checking out the 2003 skit, "Lensmasters," where a customer (Amy Poehler) is served by snooty opticians (Chris Kattan and Adrien Brody) who ridicule her eyewear choices ("These are the type of glasses that make people hate you") while attempting to restyle her with an ever-weirder array of eyewear choices (e.g. "The Cyclops"). See it at
invmag.us/lensmasters
.
Think of these promotional powerhouses as little billboards that you carry in your wallet.
BUILD YOUR BUSINESS WITH BUSINESS CARDS WEEK
is held to highlight the power of those little billboards you carry in your wallet. Carry a stash of them this week (and every week) to offer a personal styling consultation to people you meet as you go about your day — and to clients who love their new eyewear, too.
On
NATIONAL FACE YOUR FEARS DAY
, a simple exercise for you. Think of something you've been dreading or simply can't take action on because of fear. Not sure whether to invest in your own in-house eyewear brand, add a children's department, fire that nice but unproductive sales associate? Imagine the absolute worst that could happen when you make that decision. Then ask yourself: Can you deal with that? Often the idea of the pain is worse than the pain itself. Don't put off that decision one more day.
A few days before
HALLOWEEN
, announce a social-media contest where your glasses-wearing customers can upload pictures of themselves in their Halloween costumes. If you serve children, you might also host a version featuring kids. (Also be sure to get those Halloween eye-safety tips out to your bulletin list.)
---
B U S I N E S S A N N I V E R S A R I E S
HAPPY 32ND ANNIVERSARY TO 20/20 VISION CLINIC
LAKE CHARLES, LA
Dr. G.R. "Rick" McGuirt launched his practice on Oct. 1, 1983. Last October, he celebrated 31 years in business by hiking with friends in the Grand Canyon. (That's McGuirt at left.) He plans to keep 20/20 Vision Clinic rolling "for another 32 years when I find the next OD that shares the same passion (Anyone listening out there?)"
Does your business have an upcoming milestone? Email us at This email address is being protected from spambots. You need JavaScript enabled to view it..
M O R E E V E N T S
Oct. 1 is Vegetarian Day. It's a lifestyle that's great for healthy eyes.
Oct. 5 is World Teachers Day. Say thanks with a special offer.
Oct. 6 is Physician Assistant Day. Show you care today.
Oct. 14 is Bring Your Teddy Bear to Work and School Day. Go ahead, bring that cute little guy, it's OK.
Oct. 16 is Boss's Day. Are you the boss? Leave heavy-handed reminders around the office that this day is coming.
Oct. 22 is Nut Day. Almonds and other nuts are great for eye health. Share them with clients.
Oct. 30 is Checklist Day. Don't have a checklist? Really? Make one on paper, or with an app (Things, by Cultured Code, is our personal favorite). Just do one.
C E L E B R I T Y B I R T H D A Y
OCT. 21. After more than a decade as a reality-TV celebrity, Kim Kardashian West knows how to don a pair of mysterious, massively oversized sunglasses.
Hear What the Industry Thinks About the Ultimate Lens Package by Essilor
Eye care professionals, patients, and Essilor sales consultants shared their feedback on the Ultimate Lens Package. Watch to see why they believe the innovation behind the lens can make the difference for your practice and for your patients. For more information on the Ultimate Lens Package, contact an Essilor Sales Consultant or click here.
---