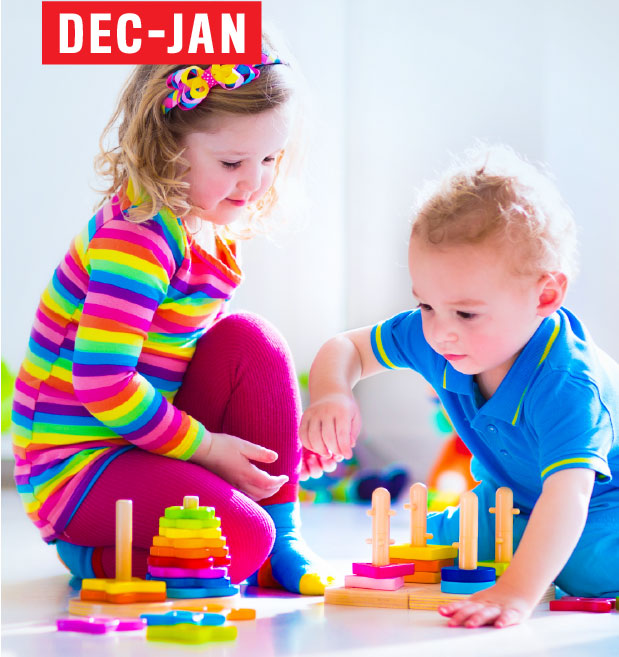 This article originally appeared in the November-December 2015 edition of INVISION.
During SAFE TOYS AND CELEBRATIONS MONTH, you don't want to be a killjoy or a nag, but you definitely do want to prompt people to celebrate the holidays in a safe (and especially eye-safe) manner. Wish everyone all the joy of the season, then slip in a brief reminder of the potential dangers presented by toy guns, darts and errant champagne corks.
---
On
NATIONAL SALESPERSON'S DAY
, celebrate those special people who keep the cash registers churning in your business. Our suggestion, which may seem excessive: greet them in the morning with a trumpet fanfare and randomly toss handfuls of flower petals at their feet as they walk through your business. Or at least take one to lunch.
"Only three more days to cash in those flex-dollar benefits! The clock is ticking! See us now! Appointments available!" That's the correct message — and the correct level of urgency — to share with clients on the one annual holiday designed to indicate time running out on the old year,
TICK TOCK DAY
.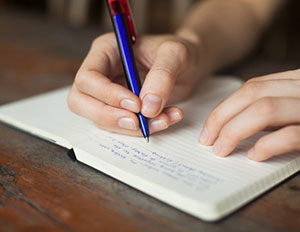 One good use of your New Year's Eve: Write a letter to your future self.
Farewell, 2015! There's much partying to do on
NEW YEAR'S EVE
, but be sure to find some time for reflection on the year. A really neat website to try out is
futureme.org
, which allows you to send a note to yourself at a date you choose. Pick a date when you may need some post-holiday season perspective and start drafting: Dear Myself, I hope that time has treated you well ...
It's a new day, a new year, a new chance to get it right. Too many people, however, think of
NEW YEAR'S DAY
resolutions as if they were prohibitions. In 2016, forget the things you want to stop doing and fill your list with goals that will excite you. Resolve to hold a trunk show if you've never held one. Learn to speak Spanish. Learn how to fully utilize your patient-recall system. Don't worry about how the details of how you're going to achieve these goals. You'll find a way.
THANK YOUR CUSTOMERS WEEK
begins today. Send your clients a handwritten card saying how much you appreciated their support over the past year. If you can think of a personal angle — "Had a great time serving you. Hope your daughter-in-law likes her new Blake Kuwaharas ..." — so much the better. You are now well on your way to establishing a long-lasting relationship.
Today is
CLEAN OFF YOUR DESK DAY
. Not a bad thing to do early in the year, and a good day to tidy up any brochures or literature you have around for your customers, too.
You can't be too rich, too thin or too specific. No one wants a pat on the head for just for showing up. On
NATIONAL COMPLIMENT DAY
, take your praise to a higher level. Be precise, generous and cast a wide net. Praise is just about the best way to modify behavior — and it's free and inexhaustible.
---
B U S I N E S S A N N I V E R S A R I E S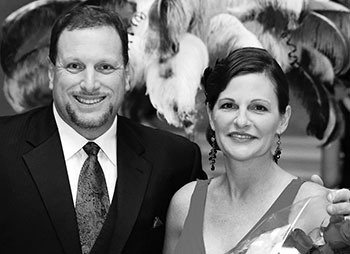 HAPPY 20TH ANNIVERSARY TO BAYSHORE EYE CARE
BRADENTON, FL
Drs. Jamie and Ken Lawson both grew up in Bradenton, FL. Says Jamie, "Most days our patient lineup is filled with old friends, past co-workers, old teammates, old babysitters, former teachers, former coaches, kids we babysat for, our former pediatricians, etc. It is like a 'reunion' every day!" Bayshore Eye Care will mark its 20th anniversary in December — and it was a good year, since Ken was named Optometrist of the Decade by the Florida Optometric Association in July.
Does your business have an upcoming milestone? Email us at This email address is being protected from spambots. You need JavaScript enabled to view it..
M O R E E V E N T S
DEC. 7 marks the first day of Hanukkah. Send those holiday wishes!
DEC. 16 is Chocolate-Covered Anything Day. Chocolate-covered anything sounds good to us.
DEC. 18 is Ugly Christmas Sweater Day. Fun contest for your team! There's even a website: invmag.us/11151.
DEC. 25 is Christmas. Send those holiday wishes!
DEC. 26 marks the first day of Kwanzaa. Send those holiday wishes!
JAN. 4 is World Braille Day. Note Louis Braille and his invention on social media.
JAN. 29 is International Fun at Work Day. Do something wacky.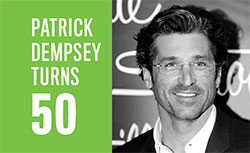 C E L E B R I T Y B I R T H D A Y
Jan. 13. Former Grey's Anatomy star and avid race car driver Patrick Dempsey has downshifted to plot his next career turn. Dempsey is a fan of Silhouette eyewear, which made him the face of its ad campaigns a few years ago.