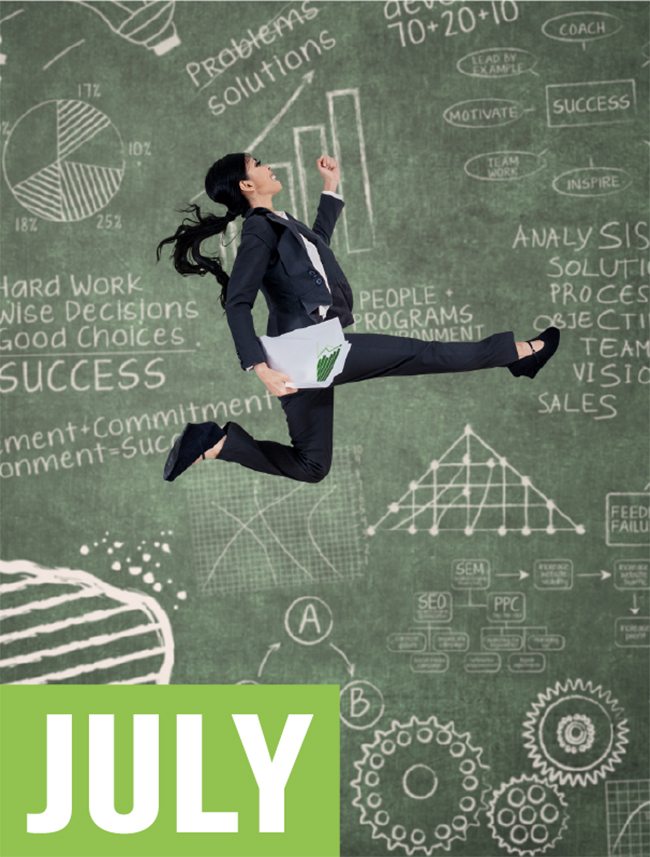 Today is the 212th day of the year, so it resonates with the Internet-based motivational campaign known as the 212 MOVEMENT. The thinking goes like this: At 211 degrees water is hot. At 212 degrees water boils. Boiling water creates steam, which can power a train. That one extra degree makes a big difference. Are you prepared to make that little bit of extra effort that boosts your business from a mild simmer to a seething boil? Think about how what you need to do to make that happen today.
This article originally appeared in the June 2015 edition of INVISION.
---
Today marks the
HALFWAY POINT OF 2015
. Are you on track to achieve your goals this year? It's a perfect time to assess. Take a two-hour mini-retreat somewhere beautiful this afternoon to reflect on how to shake things up in your business.
P.T. Barnum is credited with saying "There's a sucker born every minute." But when his biographer tried to track down when he had uttered this phrase, all of Barnum's friends told the writer Barnum's credo was more along the lines of "There's a customer born every minute." He was always on the hunt for ways to draw new customers. On the
205TH ANNIVERSARY OF P.T. BARNUM'S BIRTH
, think of what could make your store the Greatest Show on Earth. After all, Barnum really did say this: "Without promotion, something terrible happens ... nothing!"
In 1955 on this day, a studio famed for its animated films decided to try a risky new venture: a theme park located in Anaheim, CA. More than 650 million admissions later, it has served a larger number of guests than any other theme park in the world. Celebrate the
60TH ANNIVERSARY OF DISNEYLAND
by reading a few pages of the book Be Our Guest, which reveals the service secrets that have helped the Disney theme parks create so many memorable moments for customers.
Every year, the third Monday in July is
GET OUT OF THE DOGHOUSE DAY
, yet let's face it: For some guys, this could be an everyday observance. Flowers are one classic get-of-the-doghouse gift, as is jewelry. But today, send a message to your male customers that a pair of designer sunglasses is another way to find one's way out of the doghouse.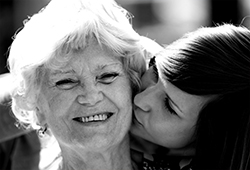 Don't forget: July 23 is Gorgeous Grandma Day.
To be sure, July is not a major month for calendar dates. But if you're at work while the rest of the country is at the beach, think up some mini-promotions to promote
COUSINS DAY
(today),
GORGEOUS GRANDMA DAY
(on the 23rd),
PARENTS DAY
(also July 24th) and
AUNTIES DAY
(July 27th).
On this date 25 years ago, President George H.W. Bush signed the
AMERICAN WITH DISABILITIES ACT
. Celebrate this piece of legislation by checking that your store is fully compliant with the letter and spirit of the law. The disabled are an under-served and not insignificant part of your customer base, so find ways to help them get the eyecare and eyewear they want.
---
B U S I N E S S A N N I V E R S A R I E S
Happy 10th Anniversary to Clary Eye Associates
ASHBURN, VA
Clary Eye Associates opened on July 5, 2005. Dr. Kathleen A. Clary is a keratoconus specialist and expert in hard-to-fit contacts. Dr. Monica Taxali joined the practice in 2009. "Our office also has a large optical dispensary with the latest in optical fashions and the best quality lens products," says office manager Ashley Fisher.
Does your business have an upcoming milestone? Email us at This email address is being protected from spambots. You need JavaScript enabled to view it..
M O R E E V E N T S
JULY 1 marks the start of Celebrate Senior Independence (Low Vision Awareness) and Dry Eye Month. Find tips on low vision at prevent blindness.org and dry eye at allaboutdryeye.com to share with your email list.
JULY 1 signals Women's Motorcycle Month. Have prescription goggles for women? Promote now.
JULY 6 is Take Your Webmaster to Lunch Day. Optimize this important relationship!
JULY 12 marks the start of The British Open. Push golf sunwear and custom golf lens configurations.
JULY 20 marks the 300th Anniversary of the Riot Act. So if an issue is vexing your business, today's a good day to set things right.
SPONSORED VIDEO: VISION SOURCE
Optometric Practice in a Small Town
Practicing in a small town gives you the diversity and opportunities to practice full-scope optometry. See how one OD found professional and personal fulfillment in a small town.