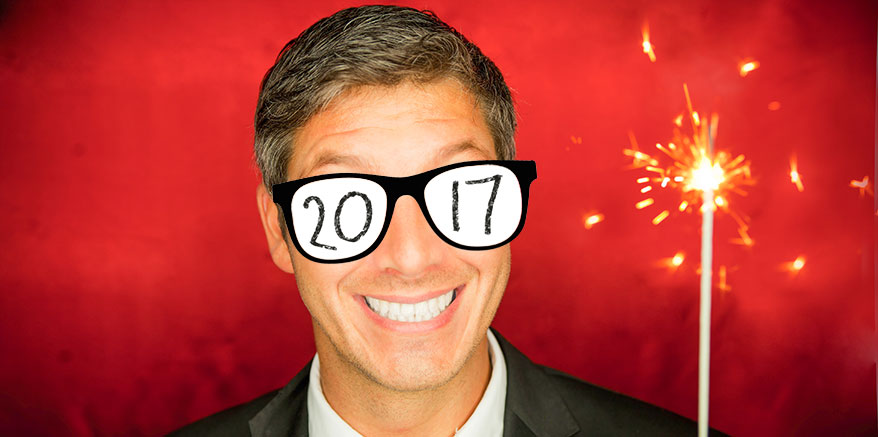 WEEK 1

Nov. 28-Dec. 2

MEETINGS Start holding short morning meetings so everyone's updated on expected customer flow, promotions and ads you're running during the holidays.

OPERATIONS Are Buster and Daisy ready? A thorough grooming session will ensure stray hairs are kept to a minimum. Add a spritz of doggy perfume, a new collar and your store mascot will be primed for holiday business.
---
WEEK 2

Dec. 5-9

MARKETING Set up a system (lucky draw box, loyalty program, or lip-balm giveaway) to ensure no one leaves your optical this month without surrendering a little bio data or email address.

CUSTOMER SERVICE Keep the holiday spirit going with handwritten thank-yous in customers' bags. Keep it short; shouldn't take more than 30 seconds per sale.
---
WEEK 3

Dec. 12-16

MARKETING Continue to push your "flex-dollar" message. Include a reminder in all correspondence with patients. Lots of insurance companies extend flex-dollar benefits until March.

MARKETING Unveil a "12 Frames of Christmas" campaign on social media that highlights a designer a day. Give the chosen frame prominent display and — if possible — that a staff member is wearing the brand that day.
---
WEEK 4

Dec. 19-23

INVENTORY Start taking small markdowns on slower selling or seasonally sensitive goods.

MANAGEMENT Christmas Eve is on a Saturday this year, meaning the biggest sales day of the year may be even more epic than usual. Go over your plans for staffing, stock and hours.
---
WEEK 5

Dec. 26-30

MANAGEMENT New Year's Eve: A question to ask yourself: Was the less-than-successful approach you took to a long-running issue the same one that you used in 2015? Meaning were you still working harder, when you should be working smarter?

OPERATIONS Renew your subscription to INVISION! And sign up your OD for our new GO/OD magazine hitting quarterly.
---
WEEK 6

Jan. 2-6

MANAGEMENT While the holidays are still top of mind, meet to discuss how things went and what could have been done better. Discuss targets for 2017.

STORE DECORATIONS Decorations should be gone the day after Christmas ... Jan. 2 the latest. It may be freezing outside but inside you want customers thinking spring. Order fresh flowers.
---
WEEK 7

Jan. 9-13

MANAGEMENT Institute a weekly email to keep employees informed about store and industry happenings.

FINANCES Schedule time with your accountant to go over your balance sheet and goals for 2017. While your at it, create a monthly cash-flow projection for the year.
---
WEEK 8

Jan. 16-20

STAFF If you don't have a performance management system — goal-setting, performance reviews, exit interviews, etc. — get one set up ASAP, urges management consultant Kate Peterson.

BUYING Vision Expo East starts March 31. Start setting up vendor appointments, don't count on "swinging by." Get mobile numbers to contact them if needed.
---
WEEK 9

Jan. 23-27

STRATEGY Review how your advertising performed and create a plan for 2017. Be sure to include at least one marketing experiment through the year.

---
This article originally appeared in the November 2016 edition of INVISION.