Put Mundane Decisions on Autopilot
While spending six months hanging around Barack Obama for a Vanity Fair profile, Michael Lewis discovered the president basically eats the same thing every day (a bowl of cold cereal and a banana for breakfast and a chicken salad sandwich with a diet soda for lunch) — and chooses from a small selection of shirts and ties that go with certain suits. Why the boring routine? Because making too many decisions about mundane details, he believes, is a waste of a limited resource: mental energy. You may want to do the same: Reduce your wardrobe options and create go-to outfits for certain types of occasions, know what kind of work you'll do first thing in the morning and choose the same healthy breakfast every day. By making fewer decisions, you'll free up your mind to focus on things you care more about.
This article originally appeared in the February 2016 edition of INVISION.
---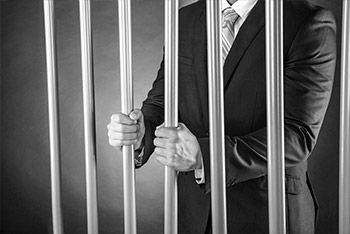 Go to JAIL
➤ The late inventor Jacob Rabinow used a technique to slow himself down when he was on a job that required more endurance than intuition. A piece in Psychology Today says Rabinow would pretend he was in jail, where "time is of no consequence." So if something is going to take a week, it takes a week. "What else have I got to do? This is a kind of mental trick. Otherwise you say, 'My God, it's not working,' and then you make mistakes." It probably goes without saying, Rabinow didn't promise three-day turnarounds.
---
BUNCH THOSE APPOINTMENTS
➤ Is the appointment schedule still pretty empty at your new business? You might think it's a good idea to spread your appointments across the day to pace yourself. Wrong. It's better to bunch your appointments in 20- to 30-minute intervals, says Todd Bainbridge of Bainbridge Eye Care Associates in West Chester, PA. The perception of tighter availability makes patients more likely to keep their appointments. And walking into an empty waiting room can make clients feel creepy. "Perception is everything," says Bainbridge.
---
MAKE SPECIAL ORDERS SPECIAL
➤ There are two approaches to special orders. Writes Seth Godin: "You can look forward to them, the weirder the better. Or you can push customers to make them as uncustom and unspecial as possible, because, of course, these are easier to handle." The path you take says everything about your business. "If you embrace special orders, you're doing something difficult, scarce and worth seeking out. If you handle them begrudgingly, you're likely to undo the very goodwill you sought to create."
MAKE SPECIAL ORDERS NORMAL
➤ Of course, not all special customers require you to do all the customization work yourself. More and more frame designers are producing eyewear with extendable eyepieces, longer temples, customizable nosepads and other innovations. Ask your sales reps what options are available from your favorite lines and start letting your clients know you can handle those hard-to-fit heads.
---
The team from Look + See Eye Care in Minneapolis, MN, at last year's Strides 4 Sight 5K charity run.
GET PEOPLE RUNNING
➤ With spring road-racing season coming up, follow the example of Look + See Eye Care in Minneapolis, MN, and encourage your team to sign up for a 5K or 10K walk or run. It's a terrific way to achieve a healthier and more tightly-knit staff. Dr. Sarah Jerome says her staff participates in one or two races a year, and she always makes custom shirts as an incentive. "They love it!" says Jerome — and the custom gear is good PR, too.
---
REPAIR YOUR RELATIONSHIPS
➤ If you're renovating, Entrepreneur magazine's Ultimate Small Business Marketing Guide says that you shouldn't forget about the impact of your project on your neighbors. Drop off cards that read "Pardon our mess and thanks for understanding!" Cookies help, too.
---
DON'T FAKE SINCERITY
➤ "The most common mistake retailers make is when they spend a lot of time telling their staff what to do and what not to do," says Jeremy Michael of the British customer service firm Retail Eyes. A better approach is to recruit for attitude and let staff deliver the service as they know best. Focus your training on product knowledge. Along with sincerity, that's the top concern of most consumers, Michael says.
---
GET MORE USEFUL POSITIVE FEEDBACK
➤ If a customer is unhappy, you know you'll hear about it. But satisfied customers are a different kettle of fish. Author Andy Sernovitz suggests this approach: Hold an Employee of the Month contest and ask customers to vote. Second, ensure your website's feedback form is in a prominent location. And invite free-form comments in post-purchase surveys.
SPONSORED VIDEO: VISION SOURCE
Optometric Practice in a Small Town
Practicing in a small town gives you the diversity and opportunities to practice full-scope optometry. See how one OD found professional and personal fulfillment in a small town.