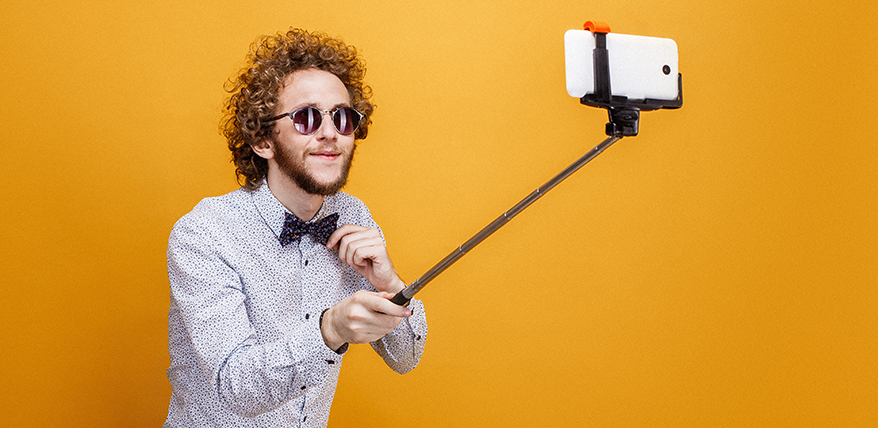 marketing

Create a Selfie Wall

If your idea of a testimonial gallery is a series of 8x12 framed portraits hanging from a wall, it's probably time for a rethink. The Vision Source Kingwood in Kingswood, TX, has a nine-monitor social media wall that features selfies of patients in their new glasses, as well as community events and activities, and eyecare/eyewear updates. "Patients have fallen in love with it," says the practice's social media manager, Alysia Gradney.
motivation

Write at Day's End

Is your staff unmotivated or showing signs of stress? Ask them to do this simple act: spend 10 minutes at the end of each day writing about three things (work-related or personal) that had gone well that day. A University of Florida study found that a gratitude exercise like this lowered stress levels and physical complaints by roughly 15 percent.
rewards

Tit for Tattoo

Yes, a good bonus should be memorable, but indelible? The management at The Bent Lens in Bozeman, MT, believes so. They sprung for tattoos for the whole team as a Christmas bonus.
Downtime

Day Tripper

Nobel laureate psychologist Danny Kahneman showed that when it comes to experiences, our memories of events are dominated by what they were like at their peak (for positive events) and at their nadir (for negative events) — and what they were like at the very end. In terms of vacations, that suggests it's often better to plan more frequent, short breaks, rather than two weeks all at once. So if you haven't done any planning yet this year, don't worry. Even if you go somewhere just three hours away, treat it like a real vacation. Splurge, take pictures, and go offline. Enjoy!
Doing Good

Buy One, Give One

D'Ambrosio Eye Care in Lancaster, MA, does a nice charitable twist on BOGO offers, replacing the Get with Give "where for every high end frame sale, the owner buys and donates frames and lenses and we finish them in our office," says Francis A. D'Ambrosio Jr., MD.
Morale Booster

Will Work for Food

It doesn't sound particularly motivating but works just fine at Bay Optical Lab, in North Bend, OR. When the staff hits a certain day's sales goal, it's a pizza day! "Actually we very seldom have pizza," says Gayla Mitchell, manager. "It's more of a pick your own lunch day. Everyone looks forward to that."

Marketing
Contact Sport

"Anyone want to take a guess what this means? 'S.W., S.W., S.W., N.!' The answer, according to David Fischer, owner of a Sandler Training sales-instruction franchise, is "Some will. Some won't. So what, next!" That, he told The New Yorker, is the approach to take when telephone prospecting. "There's a group of people who, even if I call with the winning lotto numbers, they don't want to hear from me." Cold-calling is about technique, mindset and numbers, he says. It helps if you don't take rejection personally.
---
This article originally appeared in the March 2017 edition of INVISION.
SPONSORED VIDEO: ESSILOR
Nominate a Difference Maker
Introducing #DifferenceMakers. Recognizing those who improve lives by improving sight.