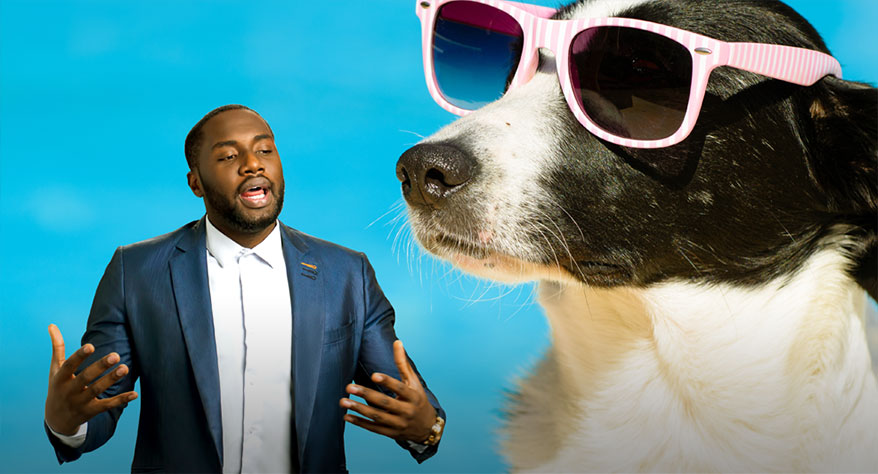 PUBLIC SPEAKING
Going Off the Leash
If giving a presentation makes you nervous, test your best lines on a dog, who can usually be trusted to be non-judgmental about such things, says the Kogod Center for Business Communications at American University in Washington, DC. "It makes you smile looking out at the dogs," a student taking part in the project told The New York Times, adding a dog is no more distracted than your typical undergrad.
HOLIDAY INVENTORY
The Big Reveal
Need ideas for this holiday season? How about a "reveal party" to introduce your gift inventory and any seasonal changes to your décor. Nikki Griffin, owner of EyeStyles Optical and Boutique in Oakdale, MN, says such trunk shows attract a great turnout every year, with her Angel Ballgown Tree proving "a huge hit" last year. "This is how we drive traffic, being seasonally intriguing," says Griffin. For more on EyeStyles, check out October's America's Finest profile.
STRESS REDUCTION
Brush Break
Need a break from the chair or sales floor? Take a dental hygiene break (brush, floss, rinse): "It can do wonders for your mood," says business news site Quartz.
TRAINING
School of Wow
Got $2,500 and time to spare during VEW? Sign up for a day's workshop in customer service with Zappos' instructors at the School of WOW and learn to "better establish core values and a positive business culture." (We love their idea of paying new hires $2,000 to quit after completing training if the company isn't the right fit.)
COMMUNITY
Bulletproof Marketing
Sometimes you just have to take your hat off to a smart idea. D'Ambrosio Eye Care in Lancaster, MA bought a local police dog a bulletproof vest. Who wouldn't feel warm toward a practice like that?
MANAGEMENT
To-Do Item. Check!
5 If staff meetings don't get the desired response, it could be because you're confusing two kinds of information: general points and specific to-dos. Blogger Michael Hyatt suggests staff draw a tick-box on each page of meeting notes, to be ticked only after the page has been scoured for items requiring immediate action.
MARKETING
Fun With Swag
Thank yous should be sincere but not necessarily serious. Ulla Eyewear in Madison, WI, prints cards with caricatures of staff. "We are personable and fun and want our image to reflect that," says owner Brittany Graber. Industry trainer Robert Bell calls the cards one of the best pieces of marketing he's seen. "If I got a card like that I'd carry it around with me to parties and say, "Hey, look what I got!"
STAFF
Hump Day Drag
As any devotee of the film Mean Girls knows, "On Wednesdays, we wear pink." Southwest Orlando Eye Care in Orlando, FL has a similar sartorial rule, although it's not dictated by the ruling clique — it's just a way to cruise through hump day in good spirits.
---
This article originally appeared in the September 2017 edition of INVISION.
SPONSORED VIDEO: ESSILOR
Nominate a Difference Maker
Introducing #DifferenceMakers. Recognizing those who improve lives by improving sight.