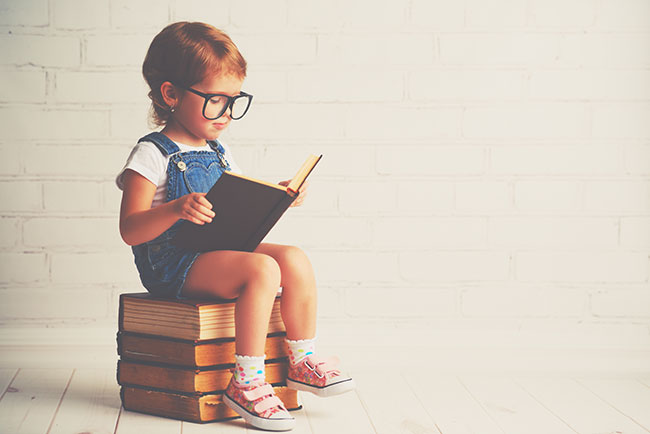 Thought: You could stock a pretty good children's library exclusively with confidence-boosting books about kids who wear glasses.
This article originally appeared in the May 2016 edition of INVISION.
Head on over to Amazon and purchase a couple dozen books, using the website's search functions to identify stories aimed at different age groups — baby-2, ages 3-5, ages 6-8, and ages 9-12. Popular titles include Arlo Needs Glasses, Princess Peepers Picks a Pet, Heidi Heckelbeck Gets Glasses, and Luna and the Big Blur. (These would also make terrific gifts for some of your favorite tiny clients.)
---
SOURCE: INVISION
Hear What the Industry Thinks About the Ultimate Lens Package by Essilor
Eye care professionals, patients, and Essilor sales consultants shared their feedback on the Ultimate Lens Package. Watch to see why they believe the innovation behind the lens can make the difference for your practice and for your patients. For more information on the Ultimate Lens Package, contact an Essilor Sales Consultant or click here.
---