This article originally appeared in the March 2016 edition of INVISION.
YES, I DO
➤ We added a few because the insurance landscape is changing. But we made sure to negotiate our contracts so that is was worth it. Dr. Bart Parker, Vision Source-Fox Optical, Lake Worth, FL
➤ Our office continues to accept the major vision carriers: VSP, EyeMed. We did eliminate a few plans due to a very low reimbursement. We are very fortunate to have a high private pay percentage, which allows us to be a little more particular. Susan Kantor, Central Phoenix Eyecare, Phoenix, AZ
➤ We have dropped a couple of plans that have extremely low reimbursements on eyewear. We were losing money by staying in-network with those plans. Now, we offer those patients a 30 percent eyewear discount in lieu of their insurance coverage. It has been fairly successful in allowing us to retain some of the patients from the plans that we've dropped. Katie Root, Vaughn Vision, Guilderland and Saratoga Springs, NY
➤ The vision plans get people in the door. We offer services not covered by the vision plans, but if I can't get the patient in the office, they will not know about it. I consider them "loss leaders" and the cost of doing business. Dr. Michael Davis, OptiCare, Eldersburg, MD
➤ We dropped two vision insurance plans and one medical this year. Poor reimbursement and too much headache. Dr. Kristina Swartz, The Eye Site, Mishawaka, IN
➤ We try to stay open to as many revenue streams as possible. Brandy Patrick, DePoe Eye Center, Macon, GA
➤ We only accept one, and with recent changes, we are considering dropping that plan. Because of decreasing reimbursement, increasing complexity and increased direct competition by vision plans, it is increasingly difficult to deliver the high level of quality products and care that our patients expect from our brand. Dr. Sarah Jerome, Look + See Eye Care, Minneapolis, MN
➤ We accept VSP, EyeMed, Humana and Spectera. We are in a very saturated community with large corporations so it is a necessary evil to stay on with all of these plans. Dr. Cynthia Sayers, EyeShop Optical, Lewis Center, OH
➤ As of now we accept EyeMed and VSP. I've noticed a downsizing in the number of plans providers accept, and employers seem to be going to these two vision plans only. I feel this is driven by us as eyecare providers. Why do we accept vision plans at all? Revenue per patient is less. Period. I would love to see eyecare providers abandon the "you can't not take vision plans" mentality and choose to practice at rates we determine. Dr. Blake Hutto, Family Vision Care, Alma, GA
---
NO, I DON'T
➤ I have local safety accounts and Medicare only. I, thank God, have never billed insurances directly. What the public doesn't realize is, when you accept insurance, the patient becomes the product instead of a customer. Dr. Rick McGuirt, 20/20 Vision Clinic, Lake Charles, LA
➤ Our doctors firmly believe in not taking vision insurance plans. They have been open since the '70s without taking it. Ashlie Dorminey, Optical Associates, Valdosta, GA
➤ I've been in business for over 15 years and I give a discount as an offer since we don't accept insurance (and don't want to). A lot of work for little money. Julie Uram, Optical Oasis, Jupiter, FL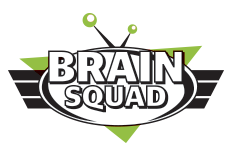 JOIN THE BRAIN SQUAD!
➤
To share your hot sellers and see collected responses from our monthly surveys, owners and top managers of U.S.-based eyecare businesses are invited to join INVISION's Brain Squad at:
invisionmag.com/brainsquad
.
Hear What the Industry Thinks About the Ultimate Lens Package by Essilor
Eye care professionals, patients, and Essilor sales consultants shared their feedback on the Ultimate Lens Package. Watch to see why they believe the innovation behind the lens can make the difference for your practice and for your patients. For more information on the Ultimate Lens Package, contact an Essilor Sales Consultant or click here.
---