This article originally appeared in the April 2016 edition of INVISION.
YES, I DO
➤ If we know a patient has a concern and is not completely comfortable with a newpurchase of eyewear, we call them two weeks after they have picked them up. It gives the patient a relief that they are not going to be stuck with something that isn't working for them. Tuli Santiago, Dr. Dawn Arnold, Union, NJ
➤ We love having the opportunity to create one more touch point with our patients and learn if we need to adjust anything and how they are doing! Selena McGee, Precision Vision, Edmond, OK
➤ I send a thank-you postcard saying your welfare doesn't stop after you pick up your glasses. Julie Uram, Optical Oasis, Jupiter, FL
➤ My shop is on a small Island where community is strong and it is easy to keep an open dialogue going with clients. We have also done a lot via our Facebook. It's fun. I want everyone to know I am here for them and have no problem popping down to the shop if they need to get with me after hours. Elle Tatum, Elle's Island Spectacle, Bainbridge Island, WA
➤ It is always fun to call the patients who purchase sunglasses for a special vacation and ask, "How did your sunglasses work in Mexico?" They love it! Toni Herron, Henry Ford Optimeyes, Westland, MI
➤ We have one person that calls patients about a week after they pick up their glasses. It works well for patients that wouldn't normally call if they are having an issue. Jon DuCote, Vision Source Insig
➤ Clients appreciate that we want to be sure they are happy and not having any problems, and if they are, we can be proactive in reaching a resolution rather than them just "dealing with it." Brian Finley, Island Opticians, Palm Beach, FL
➤ Patients love that we took the time, and the optician who does the follow up calls is excellent at troubleshooting over the phone.Jenna Gilbertson, McCulley Optix Gallery, Fargo, ND
➤ We always make a follow-up call within 10 days of them picking up the order. This gives them time to settle into their new glasses; test out the fit and work through the vision. This is especially important with progressive wearers. After we've followed up with them we write a thank-you card on our custom postcards which feature little caricatures of our staff and have space on the back to write messages. Dr. Blake Hutto, Family Vision Care, Alma, GA
➤ We do five-day call-backs, ask how the patients glasses are working for them and thank them again for choosing us for the eyecare needs. Also helps to prevent an unhappy customer or issues from escalating by having this early conversation. Brian Lennon, National Vision, Dickson City, PA
➤ Customers always seem shocked that they received a call. Bob Schmittou, New Eyes Optical, Wyandotte, MI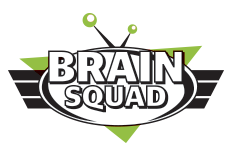 JOIN THE BRAIN SQUAD!
➤
You're invited! Own or manage an eyecare business in the United States? Join the Brain Squad to participate in useful surveys on issues important to eyecare professionals. Email:
This email address is being protected from spambots. You need JavaScript enabled to view it.
.
Hear What the Industry Thinks About the Ultimate Lens Package by Essilor
Eye care professionals, patients, and Essilor sales consultants shared their feedback on the Ultimate Lens Package. Watch to see why they believe the innovation behind the lens can make the difference for your practice and for your patients. For more information on the Ultimate Lens Package, contact an Essilor Sales Consultant or click here.
---