This article originally appeared in the June 2016 edition of INVISION.
YES, I DO
➤
In the mornings we like to play classic upbeat, like Queen or Journey. People like the familiarity!
Jon DuCote, Vision Source Insight Eyecare, Atlanta, GA
➤ We play office-friendly music in our dispensary, which usually means oldies. It's entertaining for the patients, and it drowns out background noise from the lobby and hallway. Leslie Boyd, Village Eye Care Optometry, Raleigh, NC
➤ I have several playlists I have created on Spotify that play all day so we don't get tired of the repetition from the radio. Everything from Ray Charles to Alabama Shakes ... The awesome thing is that at least once a day a patient will say "What radio station is this? It's awesome!" Brandy Patrick, Depoe Eye Center Macon, Warner Robins, GA
➤ Been listening to the Doors and Rolling Stones all day! We want to be a friend in the eyecare business and get away from the stuffy, sterile, doctor's office feel. We have good-smelling scents, fun lighting and tunes all day long. Katie McElvaine, Springfield Family Vision, Springfield, MO
➤ We are known for our music. I take a look at our schedule every morning and select music sets according to the patient age demographic. Patients love the music so much they often ask how they can get the music that is playing. I always email the patient the set as a gift. Tuli Santiago, Dr. Dawn Arnold, Union, NJ
➤ We play a local radio station,much to the chagrin of the staff. But we have a keep-it-local policy whenever we are able, and we are the only practice that advertises on that station. Angel Miller, Cynthiana Vision Center, Cynthiana, KY
➤ We have zones of music. Outside at the entrance is fanfare-type music. In the sales area it's fun party music from different eras. In the exam area, soft, background instrumental music (piano, spa music, etc). GR McGuirt, 20/20 Vision Clinic, Lake Charles, LA
➤ Music is a huge part of the vibe at EyeShop. We choose music based on holidays, staff mood. Lots of '80s. We tend to make a joke of the music of the day with our patients. It adds to the fun. Cynthia Sayers, Eye- Shop Optical Center, Lewis Center, OH
---
NO, I DON'T
➤
We would but we are not wired for it and some of our location's optical is too close the exam lanes.
Jocelyn Mylott, D'Ambrosio Eye Care, Lancaster, MA
➤ A good wireless system is next on our list of projects. I'm addicted to Hotel Costes, but we would choose music democratically and split the days where a staff member would have a designated day because the best songs are about getting along. Tanya Gill, Oakland Vision Center, Oakland, CA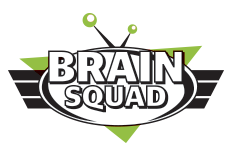 JOIN THE BRAIN SQUAD!
➤
You're invited! Own or manage an eyecare business in the United States? Join the Brain Squad to participate in useful surveys on issues important to eyecare professionals. Email:
This email address is being protected from spambots. You need JavaScript enabled to view it.
.
Hear What the Industry Thinks About the Ultimate Lens Package by Essilor
Eye care professionals, patients, and Essilor sales consultants shared their feedback on the Ultimate Lens Package. Watch to see why they believe the innovation behind the lens can make the difference for your practice and for your patients. For more information on the Ultimate Lens Package, contact an Essilor Sales Consultant or click here.
---