This article originally appeared in the July 2016 edition of INVISION.
YES, I DO
➤ Paid time off is determined by length of service. Three weeks is the maximum offered. Ann Gallagher, Professional Vision, Ellicott City, MD
➤ We offer a week's vacation to full-time employees after one year, two weeks after three years, and three weeks after five years of continuous employment. At 10 years, we'll probably add another week, but we haven't gotten that far yet. Katie Root, Vaughn Vision, Schnectady, NY
➤ We're pretty flexible. Can't remember a time we had to deny someone's time-off request. Craig Miller, Eye Columbus, Columbus, OH
➤ We offer one week paid vacation after the first year of employment, two weeks after two years, and cap at three weeks after five years of employment. All employees get paid holidays for any holidays we take off that fall on normal working days. Cynthia Sayers, Eyeshop Optical Center, Lewis Center, OH
➤ Employees acquire more days the longer they've been working here. Ashlie Dorminey, Optical Associates, Valdosta, GA
➤ We have a tiered paid-time-off system: The longer they have been with the company the more hours they accumulate each month. Selina McGee, Precision Vision, Edmond, OK
➤ The employees with five-plus years get three weeks. New hires get one week. Angie Patteson, Sunset Eye Care, Johnson City, TN
➤ We roll vacation and sick time together and call it PTO. We allow employees to carry over 80 hours per year. Robert McBeath, Edina Eye, Edina, MN
➤One week your first year. Then, the longer you work, the more you bank up. The days never expire. Cassie Lucy, Pearle Vision, St. Paul, MN
➤Full-time staff start at 10 days of vacation, with an extra day added for every year of service. McCulley Optix Gallery, Fargo, ND
➤Our office closes for an entire week for July 4th and Christmas holidays. Those are our two slowest times of the year. In addition we offer eight personal days employees can use as sick days or simply a day to relax. A. Blake Hutto, Family Vision Care, Alma, GA
---
NO, I DON'T
➤We are a brand new office and it just isn't in the budget, either the time or money. Theodore Sees, Rockford Family Eyecare, Rockford, MI
➤ I'm a one-man show. Most often I close for about a week in August or September. Julie Uram, Optical Oasis, Jupiter, FL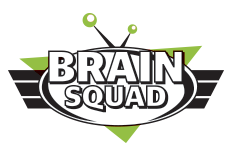 JOIN THE BRAIN SQUAD!
➤
You're invited! Own or manage an eyecare business in the United States? Join the Brain Squad to participate in useful surveys on issues important to eyecare professionals. Email:
This email address is being protected from spambots. You need JavaScript enabled to view it.
.
Hear What the Industry Thinks About the Ultimate Lens Package by Essilor
Eye care professionals, patients, and Essilor sales consultants shared their feedback on the Ultimate Lens Package. Watch to see why they believe the innovation behind the lens can make the difference for your practice and for your patients. For more information on the Ultimate Lens Package, contact an Essilor Sales Consultant or click here.
---