With back-to-school season upon us,
now's the time to stock up on frames
A little goes a long way. That's true of many things in life, and with back-to-school season on the horizon, it's time to freshen the frame offerings for your youngest customers. Great kids' eyewear is on the rise from high-end to value, with many brands launching or adding to their children's lines. The latest children's models offer more than meets the eye, too. Start with flattering tones, logo treatments and decorations. Then discover the hidden benefits: These are tough eyeglasses, each one built to endure a little more than the average adult frame. Look for flexibility, robust construction and lots of design details for improved comfort and fit. — CLODAGH NORTON
ALL PRICES MSRP, EXCEPT WHERE NOTED.
This article originally appeared in the July-August 2015 edition of INVISION.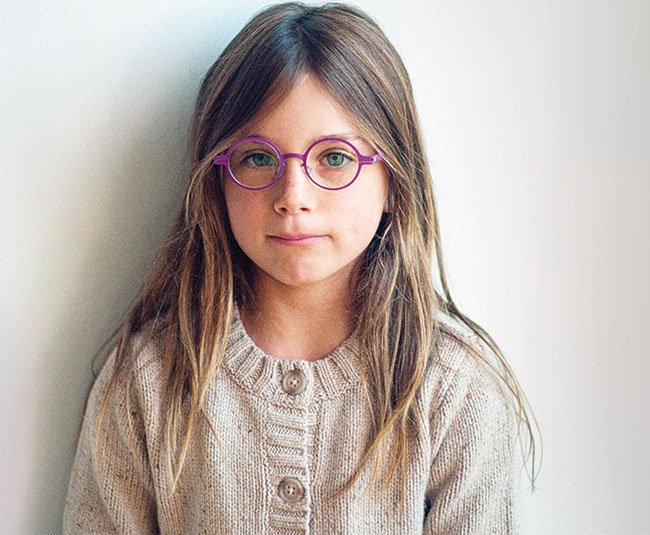 MYKITA FIRST
The German design brand has unveiled its debut kids' line. Model Panda is stylish in shape, bold in color and strong in stainless steel. Seven unisex models are designed for children ages 8 and up.
(973) 669-0063 | mykita.com
From $410
---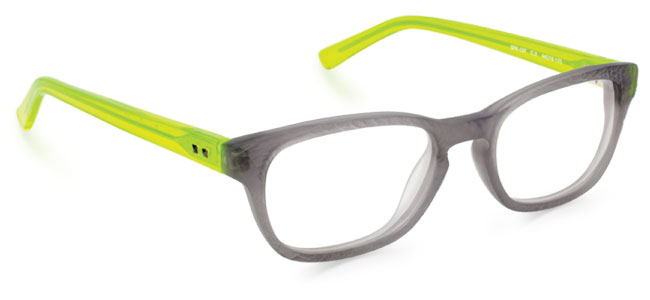 SUPERFLEX
One of eight new fun and functional styles for back to school 2015, model SFK-137 is a vibrantly colored look for girls, with a subtly patterned pretty matte front contrasting with translucent temples. In acetate with spring hinges for active kids.
Eastern U.S.: (855) 455-0042 westgroupe.com, Western U.S.: (866) 604-5700 | classique-eyewear.com
$110
---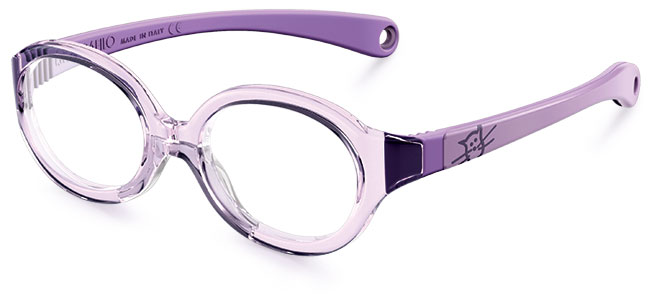 KIDS BY SAFILO
Designed to be discreet on a young child's face and built for lightness and stability, Sàfilo model SA 0001 aims to meet the specific needs of young eyeglass wearers, with lenses that cover the entire field of vision and frame materials that are flexible, stable and washable.
(800) 631-1188 | safilo.com/kids
$98
---
TED BAKER
The British brand's "Just Kidding" line showcases state-of-the-art high definition printing, with a detailed custom floral print decorating girls' model B934. The rectangular shape has a modern twist and playful color palette in pink, green or purple. A crystal front softens the vibrant second layer.
(800) 242-8872 | tura.com
$149
---
OGI KIDS
Ogi's model OK316 embraces its parent model (Ogi Eyewear 9206) in every way. This flattering cat's-eye shape mixes with bold neon coloring to create a fun and playful look for the young trendsetter.
(888) 560-1060 | ogieyewear.com
$169
---

MODERN OPTICAL INTERNATIONAL
Model Kite flies high with wide appeal. A stainless steel unisex shape with subtle geometric pattern on the temples, the style also has built-in spring hinges and silicone nose pads. In blue, brown or plum.
(800) 323-2409 | modernoptical.com
$99
---
NANOVISTA OPTICAL
In Siliflex for flexibility and wear, NanoVista model Goty has twist-proof hinges, temples featuring Curving Rubber technology and no metal parts. With a removable headband system, the frame offers perfect versatility for the most active children.
(888) 399-7742 | alternativeeyes.com
$130
---
Hear What the Industry Thinks About the Ultimate Lens Package by Essilor
Eye care professionals, patients, and Essilor sales consultants shared their feedback on the Ultimate Lens Package. Watch to see why they believe the innovation behind the lens can make the difference for your practice and for your patients. For more information on the Ultimate Lens Package, contact an Essilor Sales Consultant or click here.
---