Even as contact lens price wrangling continues
, sales are on the rise. While the number of users wearing daily lenses is only about 7 percent, research from The Vision Council shows this figure has risen by almost 41 percent in the past five years, with self-reported daily users rising from 1.94 million in December 2009 to to 2.74 million by December 2014. Daily lens use is most prominent in the 18-34 age group and among women.
Mike Gzik of New York Optometric in Syracuse, NY, says four categories of patients are ideally suited for daily lenses: allergy sufferers, young children, part-time wearers and those intolerant to lens care solutions. Manufacturers have products to suit all, and Gzik says "exotic wettable" materials and "great" designs like Menicon's super-thin packaging are drawing notice.
Doctors can tell potential lens patients, "You are an excellent candidate for contact lenses and you deserve the opportunity to experience the latest technology available. Would you be open to experiencing contact lenses today?" says Dr. Benjamin Chudner of Bausch & Lomb. When doctors offer patients daily disposable lenses, Dr. Charissa Lee of Johnson & Johnson says, "They should find out what patients need rather than whether or not they can afford them."
Eyecare pros offer the best service and advice, so patients should keep coming to you for their needs, even if they can get their contacts cheaper at 1-800 CONTACTS or Costco. — CAROL GILHAWLEY
This article originally appeared in the July-August 2015 edition of INVISION.
---
---
Smart Ways to Sell More
One-Day Contact Lenses
Dr. Jason R. Miller
EyeCare Professionals of Powell, Powell, OH
➤ Let the conversation start with your staff. They can open the door for you to recommend dailies. Daily disposables are great for everyone, but perfect for kids, allergy sufferers and patients who wear their lenses part time. I focus on the convenience of them. Daily disposable lenses will sell themselves after patients try them. Most will want to after having that conversation.
---
Dr. Sally Dillehay
Visioneering Technologies
➤ Many consumers, especially those with presbyopia, still remember lenses that were less comfortable and offered less than outstanding vision. Today's lenses offer better management of lens dryness and convenience for active patient lifestyles, even occasional wear opportunities. Daily disposables also address safety concerns. Research suggests that using a fresh clean lens every day reduces the risk of ocular inflammation by 12.5 times compared to re-wearing a soft contact lens.
---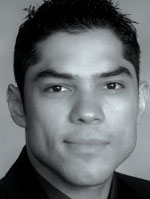 Dr. Vitto Mena Jr.
Family Care Vision Center, Rutherford, NJ
➤I tell patients that nothing feels better on the eye than a brand new lens. They don't need to worry about contact lens solutions or lens cases. Usually if it's a new patient, it's easier for me to introduce daily contacts. They're more expensive, so if cost is a factor, I will recommend going with a two-week or monthly lens. My little speech is "Eating healthier is more expensive, so getting healthier lenses will cost you more." Dailies are just more comfortable.
Hear What the Industry Thinks About the Ultimate Lens Package by Essilor
Eye care professionals, patients, and Essilor sales consultants shared their feedback on the Ultimate Lens Package. Watch to see why they believe the innovation behind the lens can make the difference for your practice and for your patients. For more information on the Ultimate Lens Package, contact an Essilor Sales Consultant or click here.
---