Our look back (and forward) at the year's most memorable styles
Step right up to the greatest show on ... your frame boards. This year has seen a resurgence in round and rectangle shapes, plus the continued popularity of cat's-eyes in all their variety. New looks include the feminine butterfly and expressive vintage octagon. Bright hues are huge, featuring barely-there pastel tones and tinted crystals, vivid pinks and yellows, cobalt blues and a variety of fresh green hues. In materials, think mixed: metal/acetate combos, often with layering effects characterized by eye-popping bi- or tri-color pairings that come together in one confident and dramatic look. — CLODAGH NORTON
ALL PRICES MSRP, EXCEPT WHERE NOTED.
This article originally appeared in the November-December 2015 edition of INVISION.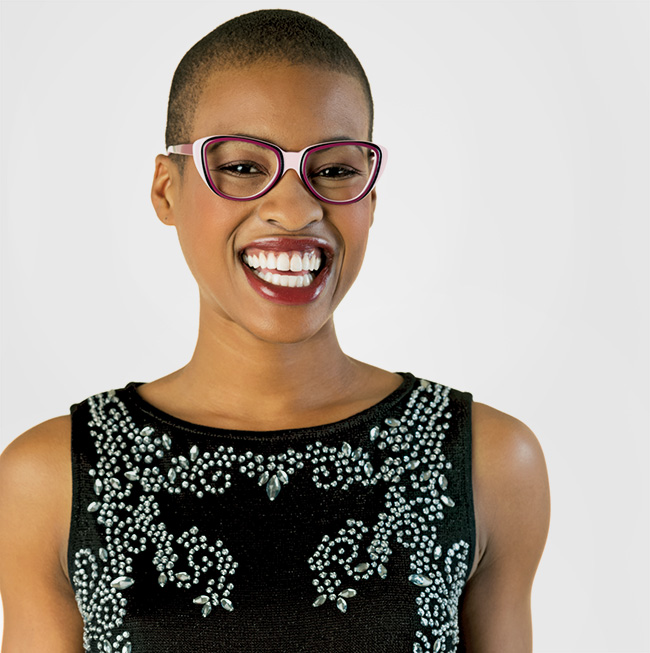 BEX SPEX
The ranks of designing opticians is growing, and Rebekah Kouy-Ghadosh's fun-loving line makes a charming entry with model Snuggle Bunny. Ready for party season in colorful combinations inspired by the Pantone system (this one is named "sunset"), the frames are made of Italian acetate in lots of only 250.
(415) BEX-SPEX | bexspex.com
$299
---
THEO EYEWEAR
A fabulous fall release, the Eye Witness collection is all about perspectives. The design house from Antwerp has conjured up an outstanding concept that plays with volume in a "frame on frame" effect in exotic dual color combinations. Five variations are available; here's model VC in black with cobalt blue.
(718) 858-8542 | theo.be
$627
---
ZIGGY
Designer Cendrine O. loves color, but model 1517 finds her playing with — and playing up — texture in a whole new way. This stainless steel frame features snugly set inlaid material that both softens and accentuates the flowing lines.
(877) 907-9076 | zig-eyewear.com
$365
---
SPECTACLE EYEWORKS
Model Cyrus, inspired by the ancient king of Persia and the Cyrus Cylinder celebrating his life, is a little work of art from this creative Canadian company. Meticulous engraving on the temples pairs with a chic rectangular front. It's available in acetate or wood; take your pick.
(888) 722-3322 | spec-eyeworks.com
$300 (plastic) | $600 (wood)
---
ASPIRE EYEWEAR
What do your customers want to be? This new-in-2015 line, with a super-light feel and fit produced via the latest 3-D technology and customized nylon material, makes models like Fashionable (here in a black-rose fade) an inspiring new look in eyewear design.
(800) 645-3733 | aspireeyewear.com
$240
---
KATE SPADE
Definitely a more-than-meets-the eye look, model Larianna is elegant with a layer of serious sass. A cutaway end piece reveals a floral print, feminine wavy temples, the signature Spade logo and "boys make passes at girls in glasses" inscribed on the inside right temple.
(800) 631-1188 | safilo.com
$190
---
VUE DC
With a strong retro theme in ornate acetate, the new POP styles come in intense colorings with a marbling effect that's perfectly on trend. Produced in limited editions in France, and signed on the inside by the designer, Christian Mascré.
(239) 574-5044 | vuedc.fr
$435
Hear What the Industry Thinks About the Ultimate Lens Package by Essilor
Eye care professionals, patients, and Essilor sales consultants shared their feedback on the Ultimate Lens Package. Watch to see why they believe the innovation behind the lens can make the difference for your practice and for your patients. For more information on the Ultimate Lens Package, contact an Essilor Sales Consultant or click here.
---