Creative design, A-List cred power statement sunwear.
It's been a year of dreaming and daring big in sunwear. Statement shades incorporate motifs from decades past, modifying these classics with new shapes, edgy layering and creative use of color. The new year will see continued innovation, as eyewear designers remain attentive to catwalk trends, technological opportunities and how a frame can take off when it shows up in a movie (or even a celebrity's Instagram post). Expect a playful mix of materials; colors that clash or coordinate; and flashy lenses. — CLODAGH NORTON
ALL PRICES MSRP, EXCEPT WHERE NOTED.
This article originally appeared in the November-December 2015 edition of INVISION.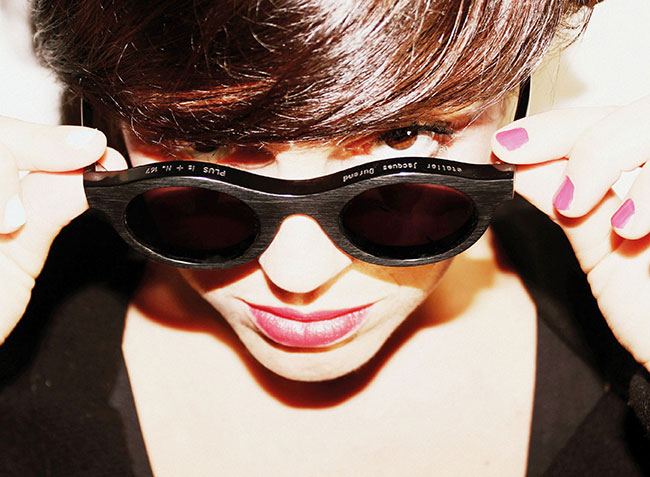 JACQUES DURAND
Every Jacques Durand frame comes with a card listing the craftspeople who made it. Model Plus Is + N.167 is an eye-catching shape made from thick acetate in Durand's workshop in Izernore, France. Distributed in the U.S. by Gramercy Eyewear.
(917) 855-8235 | jacquesdurand.com
$750
---
VERA WANG
Oversized without being over the top, model Laurice (V455) from the designer's fall 2015 capsule collection has an exotic modified butterfly shape available in soft blush, matte black or tortoiseshell.
(800) 627-2898 | kenmarkoptical.com
$270
---

PERSOL
Frame storytelling is here to stay, and model 3018S from the Typewriter Edition is perfect for customers who have an unfinished novel lurking on their laptop. A unisex frame with round retro appeal, its refined touches include a laser-cut metallic bridge and radial incisions on the temples.
(800) 422-2020 | persol.com
$360
---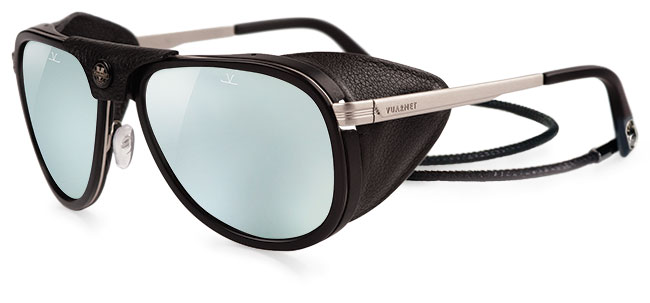 VUARNET
It's been a very good year for Glacier, a high-tech aviator seen on Daniel Craig as James Bond in Spectre and Jake Gyllenhaal as mountaineer Scott Fischer in Everest. Made from ultra-light metal and Mazzucchelli acetate, with magnetic removable side shades, Vuarnet's own label mineral glass lenses and a removable leather cord.
(914) 495-3701 | vuarnet.com
$540
---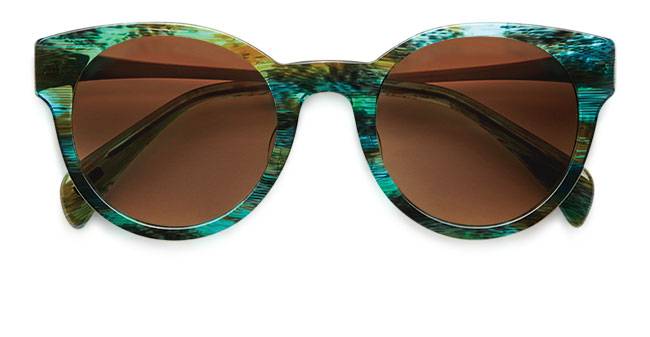 SALT OPTICS
Drawing design inspiration from nature, the California company's latest collection includes HOUSTON in acetate and beta titanium. Color choices include an evocative sandy sea green patterned acetate, paired with narrow antique gold temples and polarized CR39 lenses.
(949) 574-3800 | saltoptics.com
$460
---
OLIVER GOLDSMITH
A British design with a classical spirit, Primrose is one of the new OG Family styles created by Claire Goldsmith. Named after the London neighborhood of Primrose Hill, the hexagonal frame has modern proportions and a clean, subtle look.
(844) 796-4623 | orgreengoldsmith.com
$245
---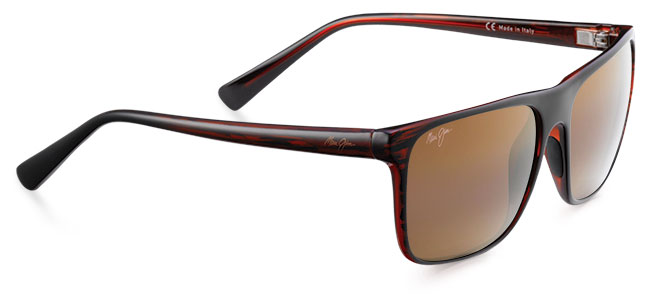 MAUI JIM
Popoi'a Island, just off the coast of Oahu and nicknamed Flat Island, is a favorite with surfers and paddlers. Its namesake sunglasses have a distinctive square lens and fixed saddle style nose bridge embedded with rubber pads for stability and comfort. Look for hints of faded color along the temples. Seen here in brown stripe with bronze lenses.
(888) 666-5905 | mauijim.com
$249
Hear What the Industry Thinks About the Ultimate Lens Package by Essilor
Eye care professionals, patients, and Essilor sales consultants shared their feedback on the Ultimate Lens Package. Watch to see why they believe the innovation behind the lens can make the difference for your practice and for your patients. For more information on the Ultimate Lens Package, contact an Essilor Sales Consultant or click here.
---