Cool and contemporary, Skaga model Daelvi will turn heads. MSRP: $425
This article originally appeared in the March 2016 edition of INVISION.
---
HOT BRANDS
Top-selling vision brands for January*


EYEglasses
Ray-Ban (12)
Kate Spade (7)
Tom Ford (5)
Coach (4)
John Varvatos (4)
Modo (4)
Nike (4)

THREE VOTES
Ogi, Penguin, Tory Burch

TWO VOTES
Bebe, Coco Song, iGreen, Lightec, Michael Kors, Nine West, Oakley, Polo, Roger Eye Design, Seraphin, Scott Harris, Vera Bradley, Vera Wang
SUNGLASSES
Ray-Ban (21)
Maui Jim (8)
Oakley (6)
Nike (4)
Costa (3)

TWO VOTES
Betsey Johnson, Carrera, Coach, INVU, Jimmy Choo, Kate Spade, Vera Bradley
* Brands mentioned by multiple Brain Squad members when asked what had sold well in January. Join the Brain Squad at invisionmag.com/brainsquad.
Betsey Johnson from
Image Eyewear
is a real good seller in our office. It is different, fun and quirky. We offer every patient 50 percent off their second pair, so we sell a lot of sunglasses. Betsey Johnson is our go-to if they do not want sports sun.
Tammy Hazelett, Wylie Vision Care, Wylie, TX
---
In eyeglasses,
ProDesign, Coach
and
Ray-Ban
all were top sellers. For sunglasses,
Carrera, Coach
and
Maui Jim
were hot!
Beth Landberg, Hermann & Henry Eyecare, Pickerington, OH
---
Eco line by
Modo
. I think people are liking the bigger frames again and the lightweight bio-based frames make them easy to wear. Plus the colors are great and they plant a tree in Cameroon for every pair sold. If patients are on the fence between two pairs and we bring up what Modo is doing around the world, people always choose the Eco frame.
Erin Pilsbury, Shasta Eye Medical Group, Redding, CA
---
Rem's
John Varvatos
. The great style and attention to detail do not go unnoticed.
Alissa McKinstry, Lambaria Eye & Optical, Davison, MI
---
Etnia Barcelona
, especially the Montauk vintage and the Fitzroy. Both have really fabulous finishes and a retro look with a slimmer profile. Also,
Coco Song
continues to be a powerhouse seller. For the quality of the product, they are priced really well, and the colors are unbeatable. For sunglasses,
Juicy Couture
571. Its glam shape, Black to Tokyo coloring and gold temples are a perfect fit for just about everyone.
Nikki Griffin, EyeStyles Optical and Boutique, Oakdale, MN
---
Coco Song
and
Modo
acetates were our best movers in January. Interestingly, we didn't sell two of any one frame all month.
Chemistrie
magnetic clip-ons outsold actual sunglasses this month, thanks to their convenience.
Bryan Finley, Island Opticians, Palm Beach, FL
---
INVU
Swiss polarized. Even in the dark and rainy Northwest, suns stay popular to protect from daytime glare of wet roads and also because lots of people are headed to vacation getaways.
Elle Tatum, Elle's Island Spectacle, Bainbridge Island, WA
---
A bit of bling is just the thing on Sun Trends model ST181. MSRP: $125
His-and-hers sunglasses by i-deal Optics. Sun Trends ST184 (for him), Sun Trends ST181 (for her). Hott for her! Swag for him! Just cold blooded!
Will Taylor, Eye 2 Eye Contact, Detroit, MI
---
iGreen
. People love the light weight and custom-order options.
Dr. Scott Keating, Vision Trends, Dover, OH
---
Versace
and
Tiffany
did well, but January was a little slower this year than last. In sunglasses, we did more with the
Tifosi
the last two months than anything else.
Daniel Amyx, Hillmoor Optical, Port St. Lucie, FL
---
This month was a reminder to say a prayer the
Kate Spade
Blakely never goes away. It's not the newest, but it remains one of our best-selling, fitting and pleasing frames.
Dr. Blake Hutto, Family Vision Care, Alma, GA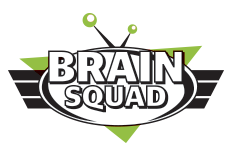 JOIN THE BRAIN SQUAD!
➤
To share your hot sellers and see collected responses from our monthly surveys, owners and top managers of U.S.-based eyecare businesses are invited to join INVISION's Brain Squad at:
invisionmag.com/brainsquad
.
Hear What the Industry Thinks About the Ultimate Lens Package by Essilor
Eye care professionals, patients, and Essilor sales consultants shared their feedback on the Ultimate Lens Package. Watch to see why they believe the innovation behind the lens can make the difference for your practice and for your patients. For more information on the Ultimate Lens Package, contact an Essilor Sales Consultant or click here.
---