Latest styles of the rich, famous and fabulous
Sunglasses are pretty much a requirement for celebrities — just ask Jack Nicholson, who is notorious for not taking off his indoors, even at the Oscars. Originally used by paparazzi magnets like Jackie Kennedy Onassis to avoid being recognized in public, today's celebrities wear trendy sunglasses in order to be noticed — and photographed. These frames will inspire your customers who are looking for their own 15 minutes of fame. — Marissa Walsh
ALL PRICES MSRP, EXCEPT WHERE NOTED.
This article originally appeared in the April 2016 edition of INVISION.
RAY-BAN
The always on-trend Jessica Alba wears model Clubround, the newest edition to Ray-Ban's Icon collection. Available in both sun and optical.
(800) 422-2020 | luxottica.com
$160
---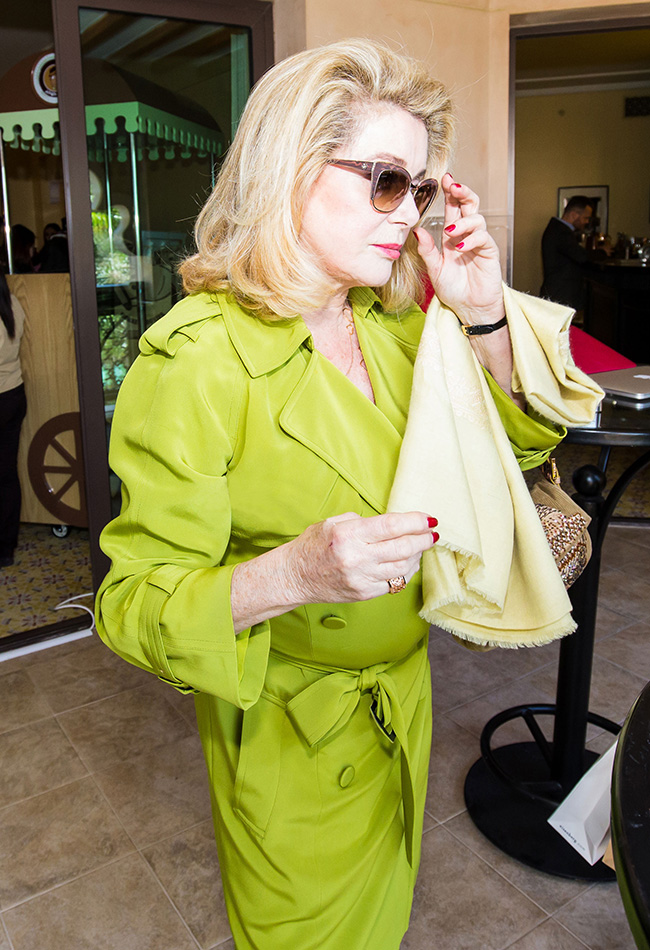 ROBERTO CAVALLI
French film icon Catherine Deneuve wears elegant model RC973S in Dubai. No umbrella — of Cherbourg or otherwise — needed
(800) 345-8482 |marcolin.com
$460
---
PHOTO BY: GIOVANNI DE SANDRE
BLACKFIN
Red-carpet ready in model Pearson Bf730, Andrea Bocelli and wife Veronica attend the Celebrity Fight Night charity event in Florence, which supports the Muhammad Ali Parkinson Center and the Andrea Bocelli Foundation, among others.
+39 0437 660523 | blackfin.eu
$475
---
TOM FORD
Every spy needs a good pair of dark sunglasses. Daniel Craig wore model Snowden TF237 to play the legendary James Bond in the most recent Bond film, Spectre.
(800) 345-8482 | marcolin.com
$405
---
POLICE
Everything about Samuel L. Jackson is cool, including his eyewear. Known for hip choices in both sun and optical, here he wears model S1948.
(877) 606-7852 | derigovision.com
$240
---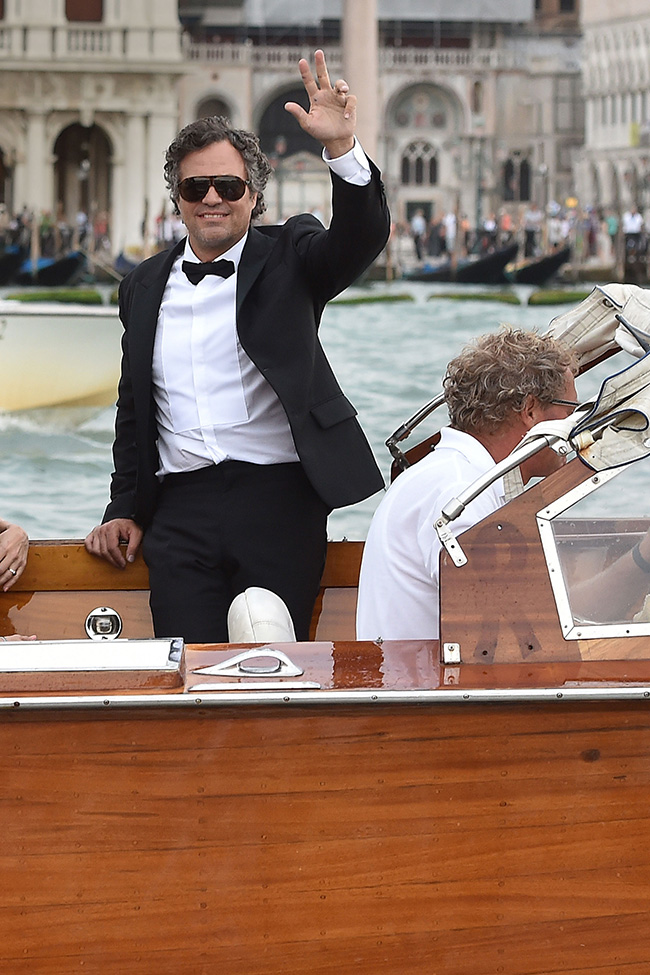 GETTY IMAGES
CARRERA
Few things evoke true movie stardom than wearing sunglasses and a tuxedo. On a boat. In Venice. Oscar nominee Mark Ruffalo wears model New Champion to the 72nd Venice Film Festival.
(800) 631-1188 | safilo.com
$129
---
PHOTO BY: MOEZ ACHOUR
AHLEM
The current most-photographed-woman-in-the-world, Kendall Jenner, rocks model Concorde, but obviously not because she doesn't like being recognized.
(310) 754-0885 | ahlemeyewear.com
$450
Hear What the Industry Thinks About the Ultimate Lens Package by Essilor
Eye care professionals, patients, and Essilor sales consultants shared their feedback on the Ultimate Lens Package. Watch to see why they believe the innovation behind the lens can make the difference for your practice and for your patients. For more information on the Ultimate Lens Package, contact an Essilor Sales Consultant or click here.
---