CELEBRITY OPTICAL
FAMOUS FACES' FAVORITE STYLES
Celebrities are just like us — near- and far-sighted! While some choose contact lenses, others embrace their four-eyed status and make glasses a part of their persona, both on- screen and off. Here we offer a wide range of celebrity choices. We can't all be Brad Pitt, but we can wear his glasses. — MARISSA WALSH
ALL PRICES MSRP, EXCEPT WHERE NOTED.
This article originally appeared in the April 2016 edition of INVISION.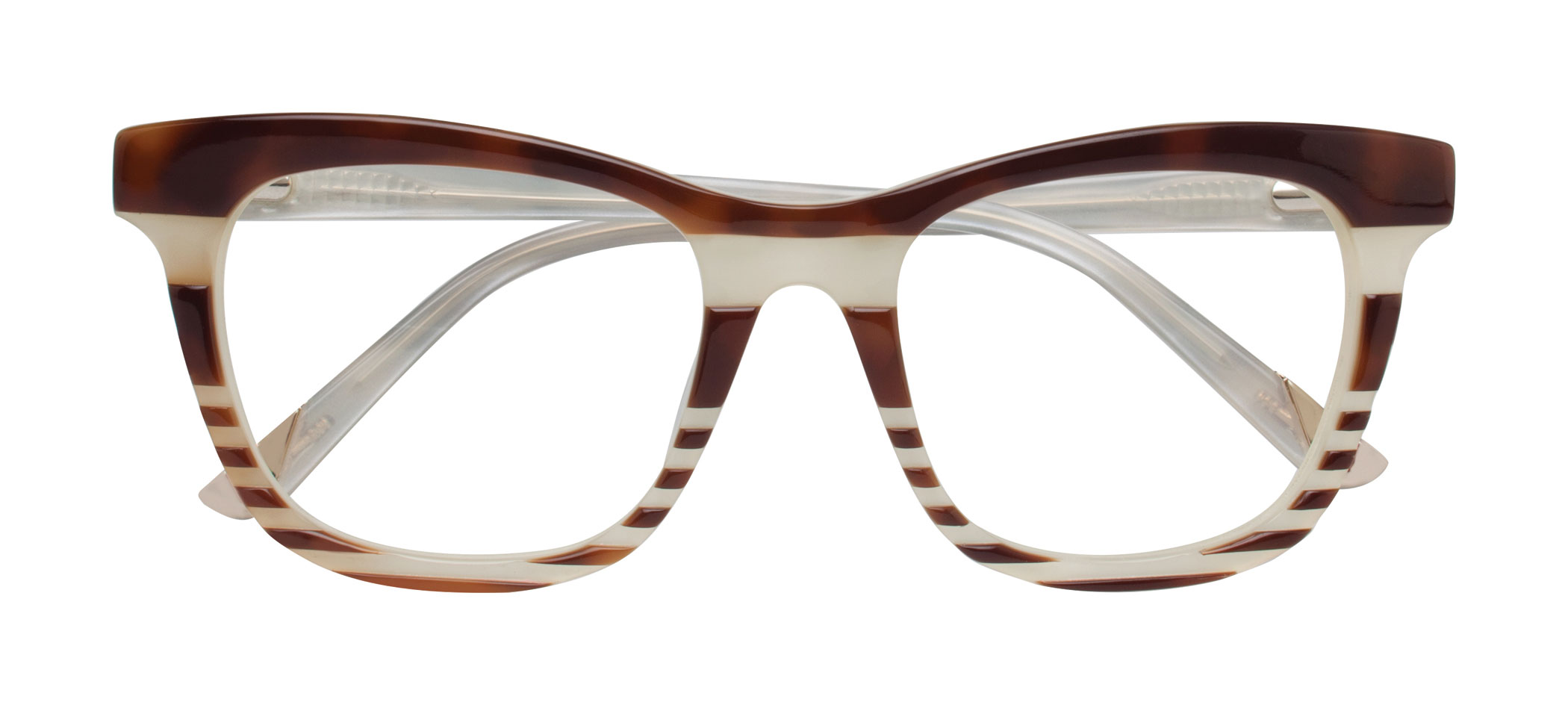 L.A.M.B.
Gwen Stefani not only designs these stylish frames — she wears them! Current paparazzi favorite — thanks to her hosting gig on The Voice, new album and new relationship, Gwen was recently spotted wearing model LA007 on the streets of LA.
(800) 242-TURA | tura.com
$250
---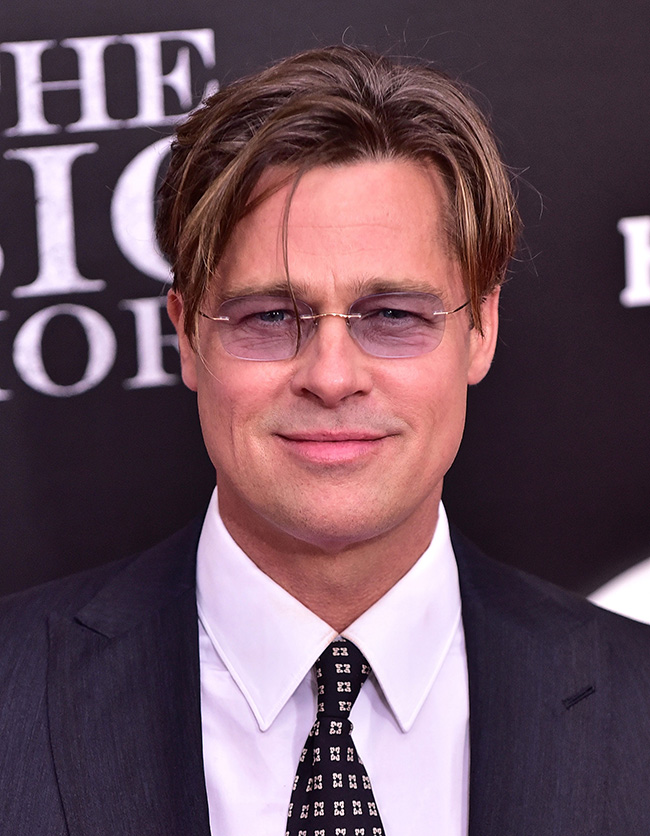 SILHOUETTE
Brad. Pitt. It doesn't get more celebrity than that. Pitt wore model Titan Minimal Art The Must Collection to the NYC premiere of his recent Oscar-nominated film The Big Short. Pitt's character also wore Silhouette glasses — model Titan Dynamics Nylor — in the film.
(800) 223-0180 | silhouette.com
$335
---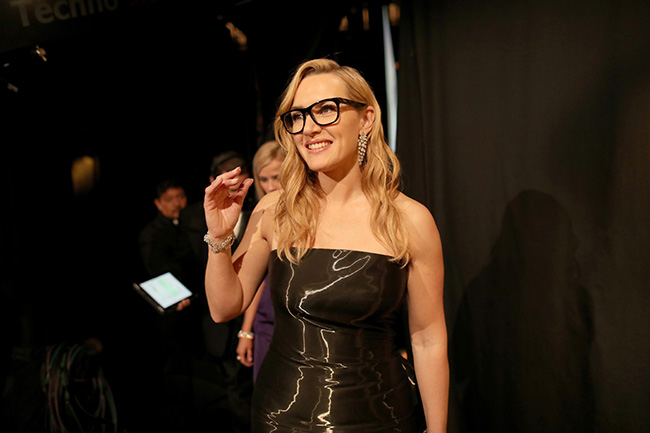 SALVATOREFE R RAGAMO
Kate Winslet was nominated for an Oscar in the Best Supporting Actress category for her role in Steve Jobs. But of course, it was her Model SF2737 glasses that got her the most attention at this year's Academy Awards.
(800) 645-1300 | marchon.com
$345
---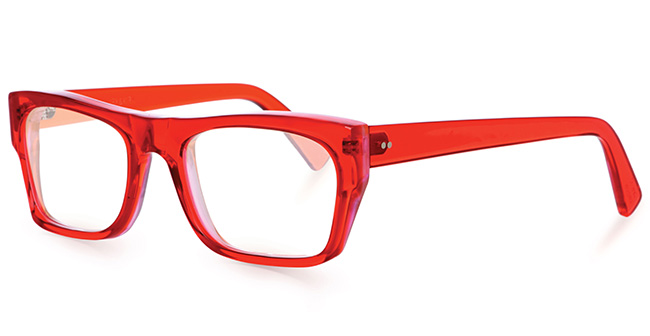 KIRK & KIRK
Fan favorite Kirsten Vangsness from Criminel Minds is known for her funky eyewear. One of her favorites is model Carey in flame.
+44 (0)1273 963129 | kirkandkirk.com
$449
---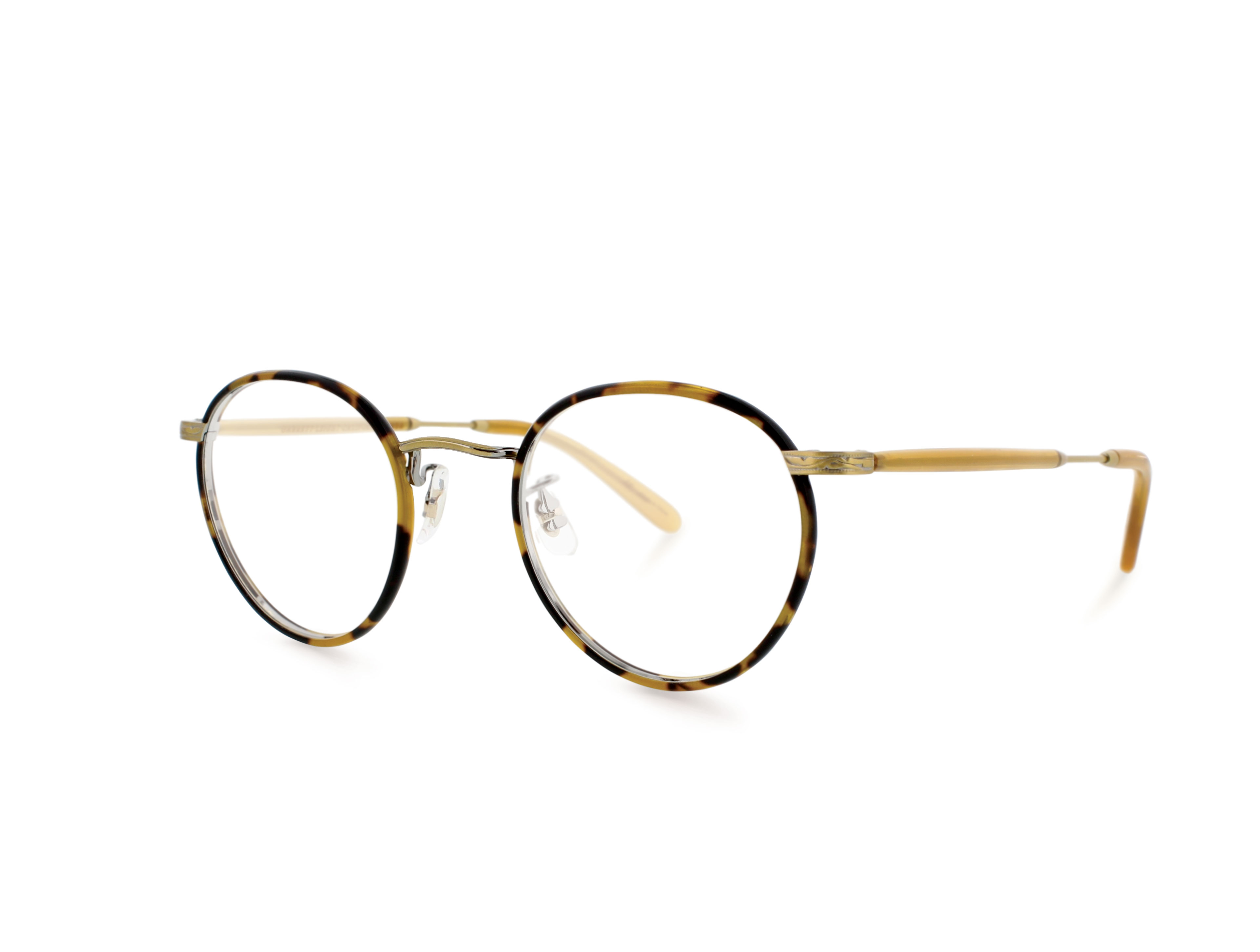 GARRETTLEIGHT CALIFORNIA OPTICAL
Instagram It Girl and Gone Girl actress Emily Ratajkowski wears her glasses — Wilson in Tokyo tortoise-amber honey — on the regular, as her over five million Insta followers know.
(310) 392-2100 | garrettleight.com
$310
---

SERAPHIN
Modern Family's Cam does not wear glasses, but actor Eric Stonestreet is often seen sporting model Edgewood in 8801 Blue Fusion, shown here as part of his awards-show ensemble.
(888) 560-1060 | ogieyewear.com
$270
---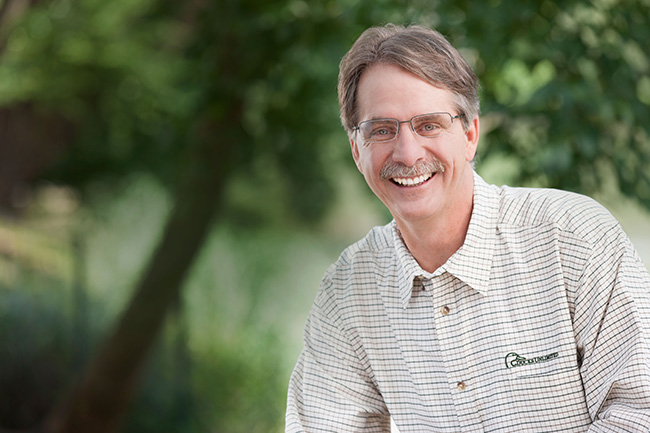 DUCKS UNLIMITED
The multitalented and funny Jeff Foxworthy has a serious side — he supports Ducks Unlimited, a nonprofit committed to conserving North America's wetlands and waterfowl populations. Shown wearing model Patrol, a portion of the line's proceeds go to support the organization.
(800) 966-2020 | mcgeegroup.com
$25
---
SPONSORED VIDEO: VISION SOURCE
Optometric Practice in a Small Town
Practicing in a small town gives you the diversity and opportunities to practice full-scope optometry. See how one OD found professional and personal fulfillment in a small town.