FROM 0 TO TWEEN AND EVERYTHING IN BETWEEN
The market for kids' glasses is booming, and these are not the frames your adult customers grew up with. Today's kids and parents have a wide array of frames to choose from. There is a fun, safe frame for every age, every eye issue, every personality and every price point. — MARISSA WALSH
ALL PRICES MSRP, EXCEPT WHERE NOTED.
This article originally appeared in the May 2016 edition of INVISION.
LINDBERG
Both minimal and durable, the flex-metal OPHUS is lightweight and nickel-free. The medical-silicone nose pads provide comfort and keep the glasses in place — always important on the playground swings.
$355
---
SWING
The vibrant colors of model TR 113 were achieved using organic food coloring. Made from TR-90 plastic, this frame checks all the boxes for the 12- to 24-month-old set: nearly unbreakable, hypoallergenic, antibacterial and lightweight.
(877) TEKA-EYE | swingeyewear.com
$119
---
KIDS BY SAFILO
Designed for 0-8 year-olds through a collaboration with the Italian Society of Pediatric Ophthalmology, and in compliance with the design guidelines of the World Society of Paediatric Ophthalmology and Strabismus, the adorable, washable model SA 0002 has no sharp corners or surfaces.
(800) 631-1188 | safilo.com
From $98
---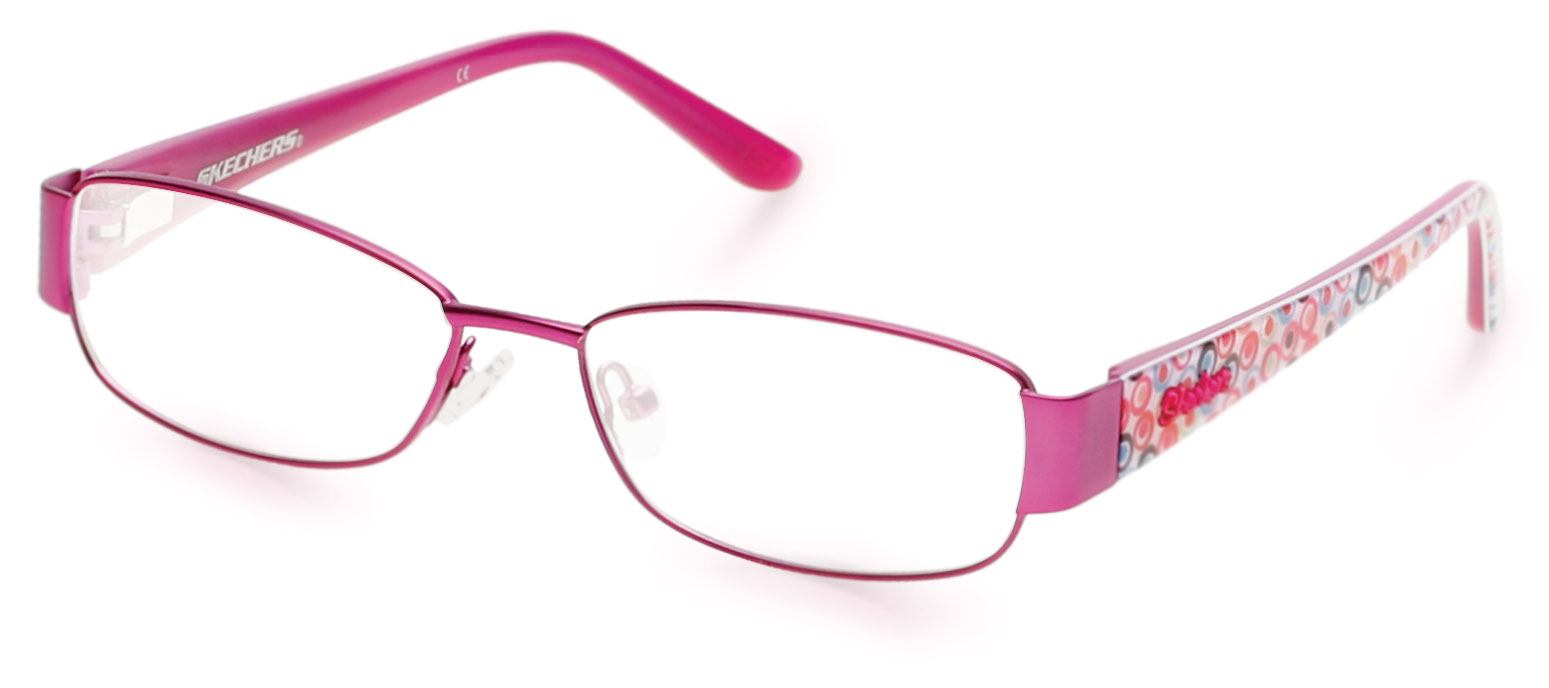 SKECHERS
Tween girls will fall for the pretty in pink model SE1598 , with bright and busy — OMG! — temples.
(800) 345-8482 | marcolin.com
$100
---
MODZ KIDS
Not all kids' frames have to look childish. The ROOKIE is a cool, grown-up option for the tween hipster-in-training.
(800) 323-2409 | modernoptical.com
$99
---
DILLI DALLI
The delightfully named, one-piece RAINBOW COOKIE for ages newborn to 5 has the strength, flexibility and performance of rubber, yet the proprietary material has a soft feel. Each frame comes with an adjustable nylon safety strap, but sadly not with a cookie.
(800) 645-3733 | cvoptical.com
$149.97
---
LAFONT POUR LES ENFANTS
Sure to appeal to fashionistas of all ages (but designed for ages 7 to 12), model SIRENE is a soft cat-eye with a flattering floral print on the temples.
(800) 832-8233 | lafont.com
$265
---
Hear What the Industry Thinks About the Ultimate Lens Package by Essilor
Eye care professionals, patients, and Essilor sales consultants shared their feedback on the Ultimate Lens Package. Watch to see why they believe the innovation behind the lens can make the difference for your practice and for your patients. For more information on the Ultimate Lens Package, contact an Essilor Sales Consultant or click here.
---