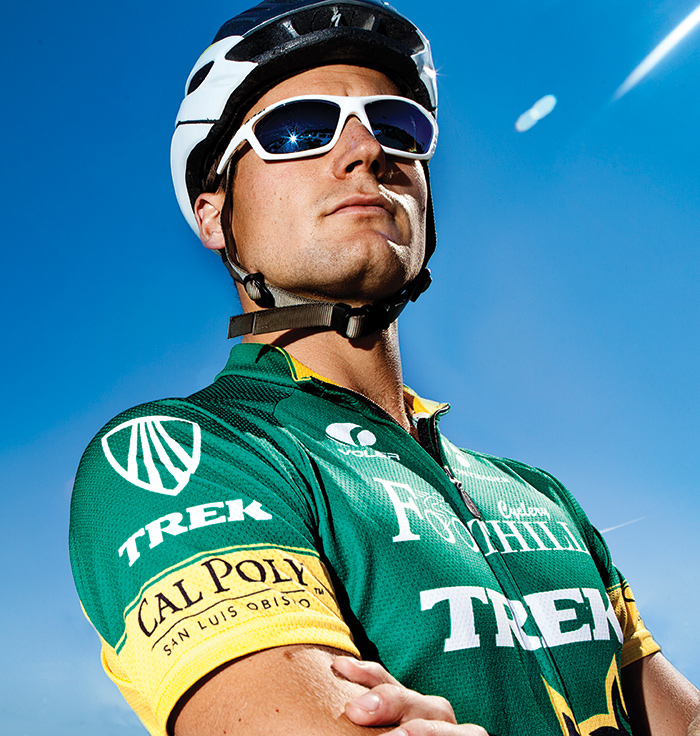 XX2i Optics to be worn by Race Across America riders.
XX2i Optics Ride the USA
XX2i Optics has partnered with Race Across America to become the Official Sunglass of the World's Toughest Bicycle Race. The event begins on June 14 in Oceanside, CA, and travels 3,000 miles with 170,000 vertical feet of climbing, and finishes in Annapolis, MD. All competitors participating will have access to XX2i's award-winning lineup of shades which feature multiple styles, colors, lens configurations and 4K lens technology, perfect for any condition the cyclists may encounter on their journey. Info: raceacrossamerica. org, xx2i.com.
This article originally appeared in the June 2016 edition of INVISION.
Kering Names Rusk SVP of Sales
Kering Eyewear has appointed Glenn Rusk, former senior vice president, commercial head of North America for Safilo, as senior vice president of sales for North America. Reporting to Antonio Bortuzzo, head of Kering Eyewear Americas, Rusk is based in New Jersey and is responsible for developing sales and the visibility of the Kering Eyewear brand portfolio in the trade channels of the North American market. Kering Eyewear's portfolio of brands includes Gucci, Bottega Veneta, Saint Laurent, Alexander McQueen, McQ, Stella McCartney, Boucheron and Puma. Info: kering.com.
---
Teens Spend Third of Life on Devices
By the time the average American child reaches age 17, their eyes will have spent the equivalent of nearly six years looking at digital devices according to findings from a new survey by VSP Vision Care. While the survey shows that parents are concerned with increasing screen time, it found that nearly 60 percent have little to no awareness of blue light — the high-energy light emitted from digital devices — and its impact on vision. This has led to an increase in reports of digital eye strain, especially amongst children who are experiencing tired, sore eyes, headaches, and trouble focusing. Info: vspglobal.com.
---
Silhouette Wins Red Dot
Silhouette's Titan Minimal Art Pulse design has received the "Red Dot Award: Product Design 2016." This prestigious award is given by an expert design panel, and criteria includes categories such as degree of innovation, formal quality, functionality and longevity of the product. More than 5,200 products from 57 countries were considered by the jury this year. This is the fourth time that Silhouette has been awarded the Red Dot Award, and this is the eighth overall design award for the iconic Titan Minimal Art. Info: silhouette.com.
Hear What the Industry Thinks About the Ultimate Lens Package by Essilor
Eye care professionals, patients, and Essilor sales consultants shared their feedback on the Ultimate Lens Package. Watch to see why they believe the innovation behind the lens can make the difference for your practice and for your patients. For more information on the Ultimate Lens Package, contact an Essilor Sales Consultant or click here.
---