We just started carrying Ted Baker
frames and they're perfect for spring!
Leslie Boyd, Village Eye Care Optometry, Raleigh, NC
Beautiful colors with paisley and flowers on the temple pieces make these frames a hot seller for
anyone looking to add a pop of color to their spring accessories.
This article originally appeared in the June 2016 edition of INVISION.
---
Hot
Brands
Top-selling vision brands for April*
Eyeglasses
Ray-Ban (14), Kate Spade (10), Gucci (6), Coach (5), Oakley (5), Bebe (3), FYSH UK (3), Lafont (3), OGI (3), Ted Baker (3), Tom Ford (3), Andy Wolf (2), Flexon (2), Guess (2), J.F. Rey (2), KLiiK (2), Lindberg (2), Michael Kors (2), Nike (2), Oliver Peoples (2), Prada (2), Silhouette (2), Vera Bradley (2)
Sunglasses
Ray-Ban (24), Maui Jim (15), Kate Spade (6), Oakley (5), Wiley X (5), Costa (4), Nike (3), Vera Bradley (3), Amphibia (2), Carrera (2), Coach (2), Etnia Barcelona (2), FYSH UK (2), SALT (2)
* Brands mentioned by multiple Brain Squad members when asked what had sold well in April. Join the Brain Squad at invisionmag.com/brainsquad.
Dilem. People love the versatility of the interchangeable temples! Paula Hornbeck, Eye Candy & Eye Candy Kids, Delafield, WI
Ray-Bans were totally hot. Especially the unique blue Wayfarers. Cheryl Charbonneau, Desert Sands Optical, Sun Valley, NV
Eyes of Faith. We advertise on a billboard and it has a broad range of styles. Billy Isgett, Eyecare of Florence, Florence, SC
We've had success with the Princess Grace scarf line of Gucci. The colors are fun, bright, yet subtle in their application. Dan Amyx, Hillmoor Optical, Port St. Lucie, FL
Casino Eyewear's Fallon from i-dealoptics in both berry and blue sold like crazy. Kristy Smith, Eyeglass Wearhouse, Reynoldsburg, OH
Lafont Reedition. People love the throwback, classic styles. Selina McGee, Precision Vision, Edmond, OK
Silhouette's new ultra-thin plastics (SPX) for women and men has some excellent new colors. Kathy Maren, Comb EyeCare & Eyewear, Western Springs, IL
For women, it was Lilly Pulitzer and Kate Spade. I am sure all the spring colors they use was very helpful. Ted McElroy, Vision Source Tifton, Tifton, GA
Vera Bradley sunglasses. Its summer in the South, tops are down, outside activities have increased, so sunglasses are a necessity. Deborah McDonald, North Oak Family Eyecare & Optical, Valdosta, GA
Andy Wolf frame 4486. Can't keep it in stock, regardless of color. James Armstrong, Alberta Eye Care, Portland, OR
Tuscany. Saw the Porsche rep last month, and he talked us into it. Really nice mid-priced men's metals. Steve Whitaker, Whitaker Eye Works, Wayne, PA
Swiss Flex always does well. Because you customize them, clients enjoy being the only kid on the block with them. Julie Uram, Optical Oasis, Jupiter, FL
Costa sunglasses. The Rx lenses are amazing. Jenna Gilbertson, McCulley Optix Gallery, Fargo, ND
We had a Theo Eyewear show. It was our best ever and our second best day in our 18 years. We ran a couple promotions, stuck to social media marketing and gave away a gift card through a local magazine. We sold 20 pieces! Margot Lanham, Ulla Eyewear, Madison, WI
Charmant Line Art. After all these years, it stands alone in design and reputation. Richard Embry, Englewood Eye Care and Optical, Englewood, FL
Amphibia. Wrapped, polarized, performance sunglasses and they float in the water! All at a reasonable price. Chuck Eubanks, Modern Optics, St. Pete Beach, FL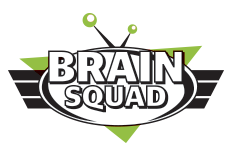 Join the Brain Squad!
➤ To share your hot sellers and see collected responses from our monthly surveys, owners and top managers of U.S.-based eyecare businesses are invited to join INVISION's Brain Squad at: invisionmag.com/brainsquad.