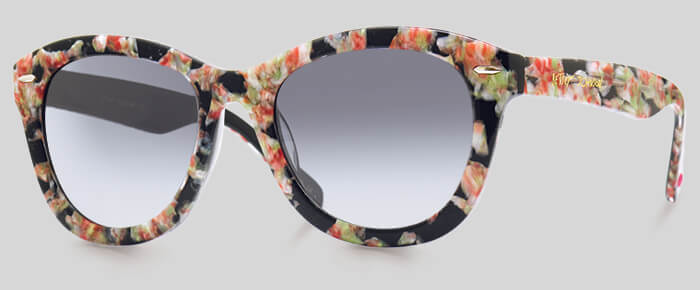 Betsey Johnson from Imagewear sunglasses continue to do well in our shop — probably because they're so cute and unique!
David Weber, The Eye Zone, Dallas, TX
This subtle cat-eye of the Sol has a deep shape and a festive flower motif reminiscent of roses blooming in the sun. MSRP: $100
This article originally appeared in the July 2016 edition of INVISION.
---
Hot
Brands
Top-selling vision brands for May*
Eyeglasses
Ray-Ban (11), Kate Spade (7), Coach (5), Modo (5), Oakley (5), Anne Klein (2), Article One (2), Barton Perreira (2), John Varvatos (2), Lafont (2), Lilly Pulitzer (2), Lindberg (2), Nike (2), ProDesign (2), SHO Eyeworks (2), Silhouette (2)
Sunglasses
Ray-Ban (22), Maui Jim (13), Kate Spade (8), Oakley (7), Wiley X (5), Betsey Johnson (2), Carrera (2), Coach (2), Costa (2), Nike (2)
* Brands mentioned by multiple Brain Squad members when asked what had sold well in May. Join at invisionmag.com/brainsquad.
Coach.The name sells them in this region. Angel Miller, Cynthiana Vision Center, Cynthiana, KY
ECO by MODO. Everyone is loving the fun colors for summer, and you cannot beat the weight. Jon DuCote, Vision Source Insight Eyecare, Atlanta, GA
The ProDesign sun line has been working very well lately. I feel like people like suns to be a little bit "out there." Theodore Sees, Rockford Family Eyecare, Rockford, MI
Maui Jim. Well-made product with an awesome RX lab. Kate Giroux, MacPherson Opticians, Arlington, VA
Vogue. Nice price range and customers like making them in Rx. Scott Keating, Vision Trends, Dover, OH
Esprit sold well, they are very light and come in a wide variety of colors. Tanya Rogers, Mountain Eye Clinic, Dahlonega, GA
For men, Nike. That damn swoosh is a magnet. Rick Rickgauer, Vision Associates, Girard, PA
Face á Face does great for us because of their feminine shapes and unique takes on color. Margot Lanham, Ulla Eyewear, Madison, WI
We added Article One and they are doing so well. It's a mid-range price point but the quality is spot on. Plus the crew in Michigan is great to work with! My advice: Check. Them. Out. Tanya Gill, Oakland Vision Center, Oakland, CA
Kaenon and Wiley X keep their spot at the top with us. Erik Lawrence, Roadrunner Eyecare, Albuquerque, NM
Etnia Barcelona was hot once again. The fun color options and diversity of the line make it an attractive option for men, women and kids of all ages and styles. Jared Most, Clarity Advanced Eyecare, Birmingham, MI
Carrera men's suns came in hot this May. Their variety this year makes them a hit with the hip older men who have a great sense of style. Tracy Gillotte, Focusers, Bensalem, PA
John Varvatos V151A. It's still too soon for Americans to embrace large thin metals so we don't sell a lot, but the clients who "get it" know they're coming. Chuck Eubanks, Modern Optics, St. Pete Beach, FL
We sold several models of Villa Eyewear's Blackfin in May. Patients were wanting a durable product that was light weight and bold in design and color. Richard Embry, Englewood Eye Care and Optical, Englewood, FL
---
Gradient acetate creates a trendy cat-eye in this Anne Taylor optical style from L'AMY America. A bevel detail along the brow gives the frame a modern take.
MSRP: $192
We have sold the Ann Taylor AT316 repeatedly! It comes in a black/crystal combo and a Plum/pink. We can't keep it in stock.
Angie Patteson, Sunset Eye Care, Johnson City, TN
---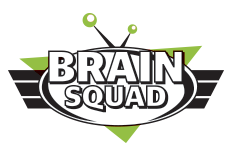 JOIN THE BRAIN SQUAD!
To share your hot sellers and see collected responses from our monthly surveys, owners and top managers of U.S.-based eyecare businesses are invited to join INVISION's Brain Squad at: invisionmag.com/brainsquad.
Hear What the Industry Thinks About the Ultimate Lens Package by Essilor
Eye care professionals, patients, and Essilor sales consultants shared their feedback on the Ultimate Lens Package. Watch to see why they believe the innovation behind the lens can make the difference for your practice and for your patients. For more information on the Ultimate Lens Package, contact an Essilor Sales Consultant or click here.
---