Who doesn't want their eyeglass lenses to be crystal clear and scratch free? Anti-reflective coatings offer many benefits, but most important they allow patients to see better and can dramatically improve nighttime driving.
AR-treated lenses use multilayered treatments to transmit more light and reduce reflections and glare from things like device screens, camera flashes and oncoming lights. Depending on the brand, they can also be water resistant, oil resistant and anti-static.
Over the past few years use of AR coatings has grown considerably in the U.S. but it still lags significantly behind Europe, Canada, Korea and Japan. One reason is that patients in Europe consider AR to be a necessity — and an accessory — whereas in the U.S. they don't. Another reason is that lens manufacturers in other countries sell directly to retail stores, not through laboratories as in the U.S.
The key to selling more AR lenses is to understand their benefits and to convince patients that they need them. In this day of mobile electronic devices AR lenses should be an easy sell.

This article originally appeared in the July 2016 edition of INVISION.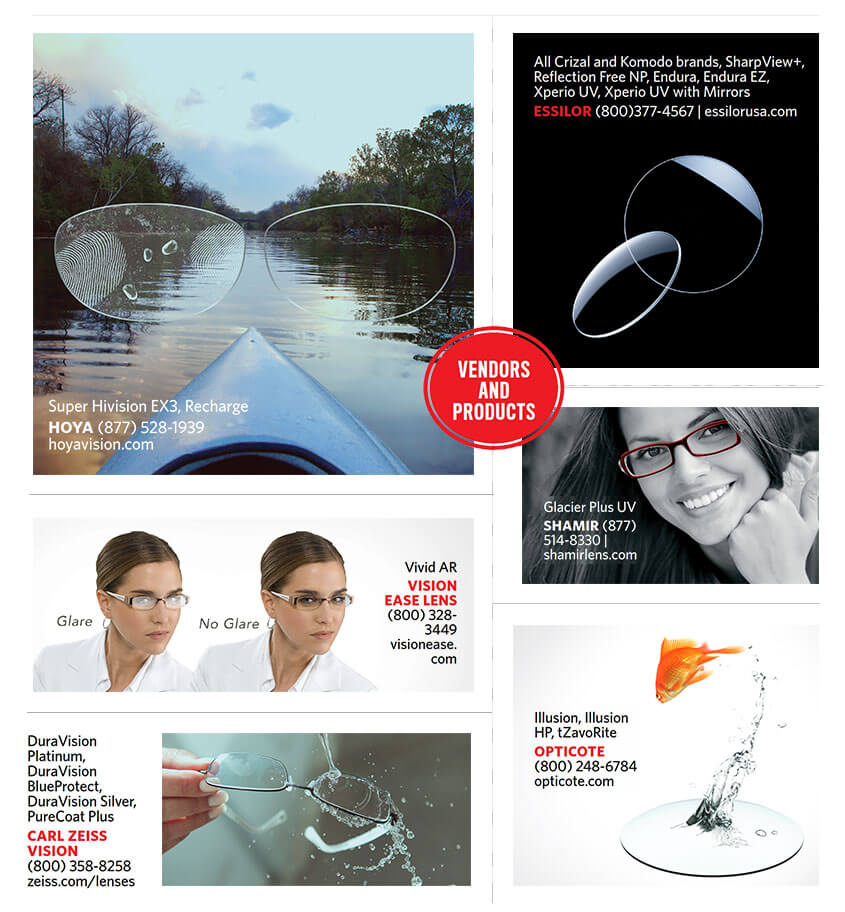 Vendors and Products
1. HOYA
Super Hivision EX3, Recharge
(877) 528-1939, hoyavision.com
2. ESSILOR EASE LENS
All Crizal and Komodo brands, Sharpview+, Reflection-Free NP, Endura, Endura EZ, Xperio UV, Xperio UV With Mirrors
(800)377-4567, essilorusa.com
5. CARL ZEISS VISION
DuraVision Platinum, DuraVision BlueProtect, DuraVision Silver, PureCoat Plus
6. OPTICOTE
Illusion, Illusion HP, tZavoRite
(800) 248-6784, opticote.com
Smart Ways To Sell
Anti-Reflective Coatings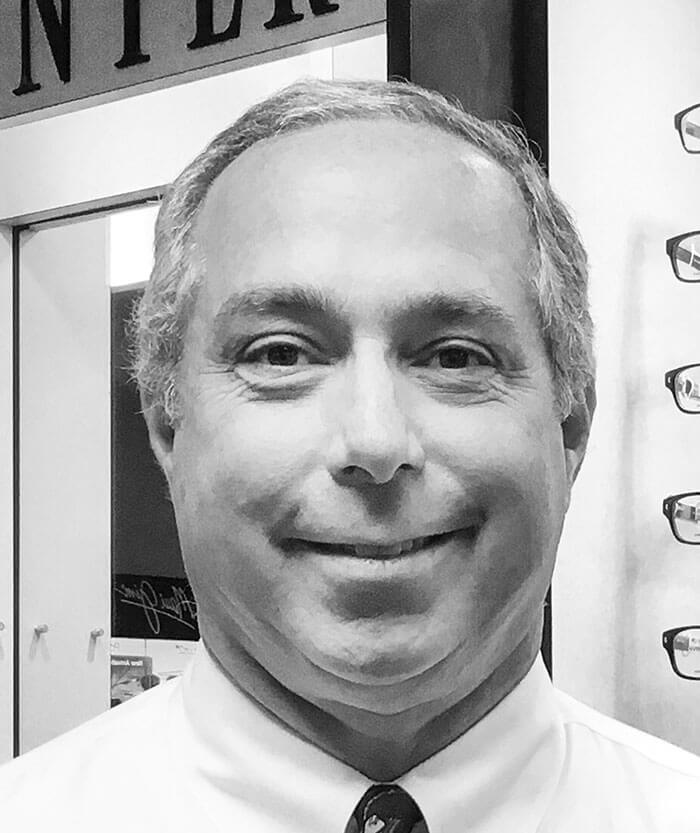 Dr. Paul Bernstein

Family Vision Care Associates, White Plains, NY
Any lens we dispense comes with HOYA's AR coating and a two-year scratch warranty bundled into the lens price. I've added $90 to the cost of the lenses, and if patients don't want AR, I take $75 off. Prior to adopting this approach five years ago, about 30 percent of my patients got AR. Now over 90 percent of my patients get AR, and I have increased profits by $50 a pair. This all begins with me or my staff educating patients and explaining the visual and cosmetic benefits of the product. I use HOYA's surfacing lab to put on the coatings.
---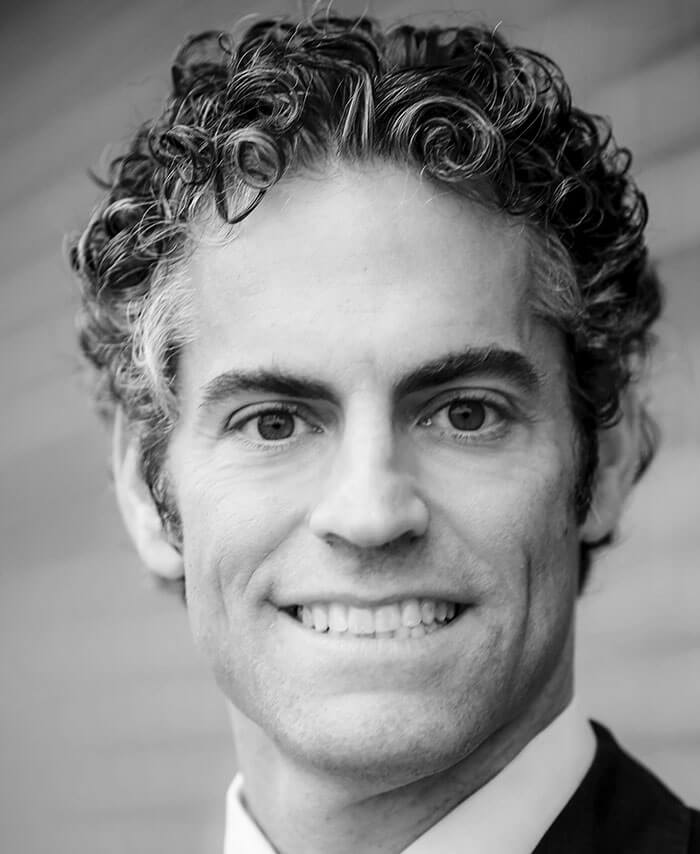 Dr. Jeffery Gerson

Grin Eye Care, Olathe, KS
I encourage nearly all of my patients to get an AR coating on their glasses. I explain that not only will it improve the aesthetics of the lenses, but it will also serve a function. The decrease in glare they'll experience will be well worth it. If a patient spends a lot of time on a computer, an AR coating is even more important. I specifically recommend Crizal Prevencia for computer users because it decreases the amount of harmful blue light getting to the retina/photoreceptors. New coatings can now protect eyes from harmful blue light.
---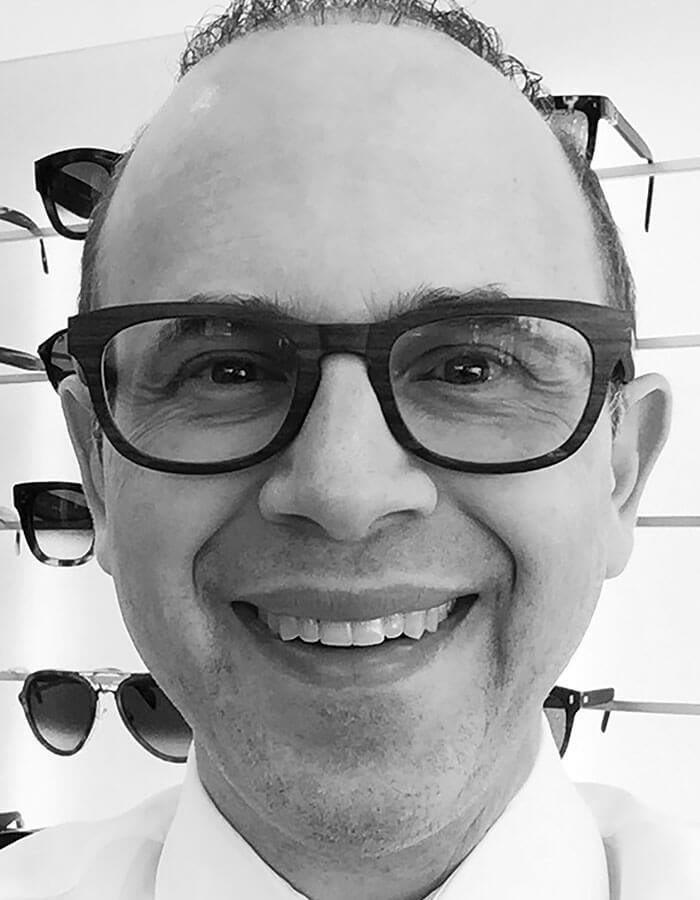 Dr. Richard Barnstein

Professional Vision, Timonium, MD and Carney, MD
We've found the most important part of selling premium AR is our belief in what we feel is the best AR to offer to our patients. Our team believes so strongly in ZEISS DuraVision Platinum that we really don't feel good about patients not having it. We've learned how to show its value in the least amount of words. We personalize each coating for each patient based on their needs. Then practice, practice, practice!
---
Hear What the Industry Thinks About the Ultimate Lens Package by Essilor
Eye care professionals, patients, and Essilor sales consultants shared their feedback on the Ultimate Lens Package. Watch to see why they believe the innovation behind the lens can make the difference for your practice and for your patients. For more information on the Ultimate Lens Package, contact an Essilor Sales Consultant or click here.
---