It's almost time to pack your bags
for the year's big shopping event
It's show time in New York, and eyewear brands are ready to wow you with their latest releases. Perhaps informed by Pantone's color of the year (marsala), the color palette is packed with rich burgundy and refined natural tones — but bolder combos are in evidence, too. Look for new explorations in materials like acetate, titanium and stainless steel. Shapes are nicely proportioned, with sophisticated silhouettes a key theme in the ophthalmic lines and plenty of popular classics, from pantos and modified cat's eyes to fine-rimmed circles and rectangles. — C L O D A G H N O R T O N
ALL PRICES MSRP, EXCEPT WHERE NOTED.
This article originally appeared in the March 2015 edition of INVISION.
---
ANNE KLEIN
In true Anne Klein fashion, vintage meets modern in this refined cat's eye, model AK5036. Colored tortoise frame fronts fade into light crystal colors to create an elegant ombré, while temples are adorned with enamel-filled lion logos. The frame comes in standard and petite sizing and a choice of colorways including this mocha tort fade.
(800) 505-5557 | altaireyewear.com
$151
---
SILHOUETTE
Sporty, luxe and innovative all at once, Carbon Intarsia features a fine inlaid carbon weave on its 23K gold-plated temple. Four rimless models (including 5404 6051, pictured here) are available in three color variants: gray, gold and sporty black gray.
(800) 223-0180 | silhouette.com
Price on request
---
KILSGAARD
Danish design meets Japanese craft in this new acetate collection. Model Belmond brings a fresh spin to the classic panto shape, seen here in bottle green, a subtle and stylish shade for springtime. Distributed by Baum Vision.
(866) 415-8842 | kilsgaard-eyewear.com
$354
---
OGI EYEWEAR
A vibrant design in a rectangular cat's-eye shape, model 9211 features triple-layered acetate that brings an upbeat twist to the bold color combos which include purple/blue (seen here), brown/tan, burgundy/green and green/yellow.
(888) 560-1060 | ogieyewear.com
$240
---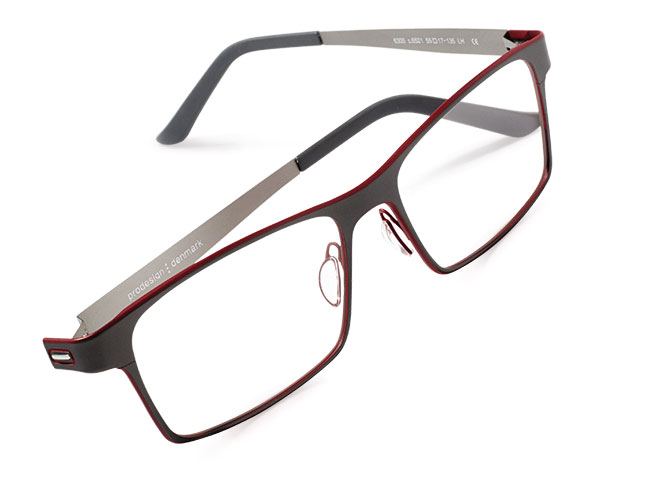 PRODESIGN
Smart and wearable, model 6305 boasts a new patented rimlock system and an interesting combo of stainless steel with titanium. Attention to detail is spot on, too: The sanded acetate end tip matches the color of the front.
(800) 654-6099 | prodesigndenmark.com
Price on request
---
BRENDEL
Sophisticated yet perfectly feminine, model 922024 is part of the Romance collection. Decorated temples feature a pierced design element, and the soft wearable progressive friendly front shape translates into a refined European style. Choose from black, burgundy or light brown.
(800) 242-TURA | tura.com
$240
---
ØRGREEN
A subtle design for men is not always an easy find, but this popular independent delivers. The Diplomat 527 has a rectangular shape with clean bridge detail for a look that's modern, masculine and minimalist.
(844) 796-4623 | orgreenoptics.com
$565
Hear What the Industry Thinks About the Ultimate Lens Package by Essilor
Eye care professionals, patients, and Essilor sales consultants shared their feedback on the Ultimate Lens Package. Watch to see why they believe the innovation behind the lens can make the difference for your practice and for your patients. For more information on the Ultimate Lens Package, contact an Essilor Sales Consultant or click here.
---