Children deserve stylish sunglasses and serious vision protection
Children's sunwear is hotter than ever, and kids' shades are no longer merely downsized versions of adult models: They come packed with child-friendly tech features to guarantee that youngsters get the perfect fit, all-day comfort and UV protection. But these are sunglasses we're talking about, so style is at least as important as performance. The beaches and playgrounds will be popping this season with fluorescent colors and bold two-tone and even three-tone pairings. Mirrored lenses matching or clashing with the frame are guaranteed to get attention, too. Be sure to display your kids' sunglasses at kids'-eye level and talk with parents about the importance of quality eye protection. Then watch your sales heat up. — CLODAGH NORTON
ALL PRICES MSRP, EXCEPT WHERE NOTED.
This article originally appeared in the May 2015 edition of INVISION.
NIKE VISION
Perfect for youth sports, the Skylon Ace XV Junior has a lightweight nylon frame for comfort and durability, Nike Max Optics lens technology, plus colors designed to pair well with team uniforms.
(800) 645-1300 | nikevision.com
From $99
---
BABIATORS
Babiators' new Aces line for ages 7 to 14 includes this aviator shape in "wicked white" and a cool blue mirrored lens.
(877) 497-3367 | babiators.com
$30
---
ADIDAS
Model Sestriere showcases the Serengeti Polar PhD lens that combines photochromic, spectral control and polarization technologies. An adult model now sized especially for kids, Little Evil wraparounds have top performance features, from individually adjustable nose pads to an optical insert.
(800) 223-0180 | adidas.com/eyewear
Price on request
---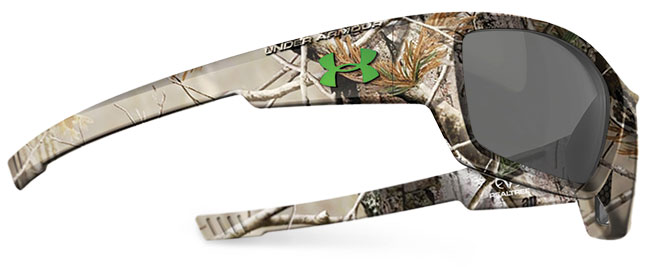 UNDER ARMOUR
Rev up teen style with model Ace in on-trend camo and a lightweight titanium and Grilamid frame, plus Multiflection lens coatings that repel scratches and smudges.
(516) 576-9100 | underarmour.com
$70
---
POLAROID
Kids love bright colors — and style PLD 8001 with UltraSight lenses has them, plus a soft-to-the-touch rubber finish, hingeless design and no metal parts.
(800) 631-1188 | safilo.com
$40
---
JULBO
Stylish Reach sunnies pair lenses and frame in dazzling colorways. Curved temples ensure a close-but-comfy fit, and Spectron 3 polycarbonate lenses give protection from harmful rays.
(800) 651-0833 | julbousa.com
$40
---
RAY-BAN
The brand has smaller versions of its classic looks, including model RJ9061S, a junior take on adult style Chris. Light and comfy, it comes in neon transparent colors or black.
(800) 422-2020 | ray-ban.com
$80
---
Hear What the Industry Thinks About the Ultimate Lens Package by Essilor
Eye care professionals, patients, and Essilor sales consultants shared their feedback on the Ultimate Lens Package. Watch to see why they believe the innovation behind the lens can make the difference for your practice and for your patients. For more information on the Ultimate Lens Package, contact an Essilor Sales Consultant or click here.
---