Thrill your customers with color,
from cool classics to bold statement hues
Color has power, and you have the power to help customers understand what a difference it can make in their lives, especially in eyewear: their most important accessory. Consider the sophistication of a classic tortoise, the statement-making ability of a bright red or orange, or the immediate fashion upgrade from a neon flash or two. Frame creators have defined 2015 as a year of bold tones, color-blocking and confident coordinated colors and prints, from catwalk favorites including pink and yellow to a choice of beautiful blues: indigo, cobalt or pastels. Easy updates in more muted tones can include Pantone's color of the year, marsala; naturals like oatmeal; or a classic purple, flattering for many complexions. Of course, spring is the perfect time to try something new — and to suggest to clients that they might enjoy several pairs in various shades to complement their moods and their wardrobe. — CLODAGH NORTON
ALL PRICES MSRP, EXCEPT WHERE NOTED.
This article originally appeared in the May 2015 edition of INVISION.
BON VIVANT
Spring into playful combination colors! Chic yet strong, the Corinne — in aqua fade with matte brown — adds a bold finishing touch to a smart woman's ensemble. The metal brow displays carved floral designs, paired with double laminated Mazzucchelli acetate. Bon Vivant is one of two brands in Ogi Eyewear's new North Division.
(888) 560-1060 | ogieyewear.com
$320
---
FACE À FACE
A character piece in lightweight aluminum, Alium S1 by Face à Face contrasts a bold matte red front with temples lined in pale gray.
(888) 388-3223 | faceaface-paris.com
$580
---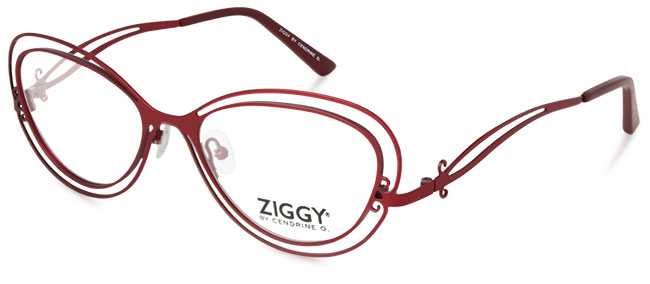 ZIG EYEWEAR
The fun and feminine ZIGGY by Cendrine O. collection highlights bright colors and innovative designs, such as Ziggy 1506, a stainless style with curves and cut-outs.
(877) 907-9076 | zig-eyewearusa.com
$395
---
RVS by V
Cobalt is a magical choice for 2015. Model Glory combines it with "sunny Havana" in a retro-inspired shape by RVS by V, the Turkish label now based in New York City.
(347) 603-2006 | rvsbyv.com
$325
---
SAMA
Purple is a flattering hue and this pretty matte iris tone on style Addison offers drama and elegance, with the retro look of a deep rounded eye shape.
(323) 822-3955 | samaeyewear.net
$348
---

BADGLEY MISCHKA
Light bursts of wine tones with crystal: A strong, seductive palette transforms the rectangular model Jeri into a ladies' style to remember, in a youthful and modern look.
(800) 966-2020 | mcgeegroup.com
$185
---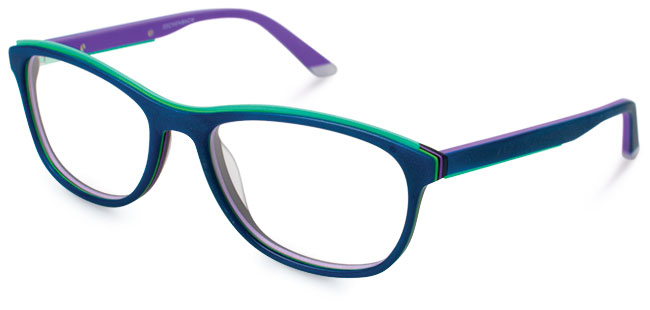 HUMPHREY'S EYEWEAR
From the Humphrey's collection for adventurous young adults, model 583051 includes layered pops of colored metal, from the top bar to the temples.
(800) 242-TURA | tura.com
$175