Driven by fight with glaucoma, the U2 lead singer serves as celebrity face of "Buy Vision, Give Sight" campaign.
Bono, the lead singer of U2 who has championed various humanitarian causes throughout his career, has been named among Fortune magazine's "50 Greatest Leaders," ranking No. 14 on the list. The feature story details the progress achieved by his One campaign, a volunteer-led movement he founded in 2005 that aims to "influence lawmakers to commit resources to funding programs that truly change the lives of the poor – from Pepfar (which continues to provide lifesaving antiretroviral drugs); to the Global Fund, the Geneva-based not-for-profit that finances select local programs fighting AIDS, TB, and malaria; to Gavi, a public-private partnership that provides needed vaccines to kids; to an effort that Bono is particularly excited about now: the Electrify Africa Act, which was passed by Congress in December 2015 and signed into law in February."
Last summer, Bono – who was diagnosed with glaucoma 20 years ago – partnered with the Brien Holden Vision Institute for the "Buy Vision, Give Sight" campaign, which is working to prevent vision blindness and impairment in more than 5 million people by 2020.
"The 'Buy Vision, Give Sight' campaign is a very personal one for me," Bono said in a release announcing his partnership with the Brien Holden Vision Institute. "Thanks to good medical care my eyes are okay, but tens of millions of people around the world with sight problems don't have access to glasses, or even a basic eye test. Poor eyesight may not be life-threatening, but it dramatically affects your life and your livelihood if you aren't able to fix it. When we met with experts, they said the No. 1 problem is untreated poor vision, which prevents a child from learning in school, or an adult from performing their job. Sight is a human right and the 'Buy Vision, Give Sight' initiative will help ensure millions of people have access to the eye exams and glasses they need to see."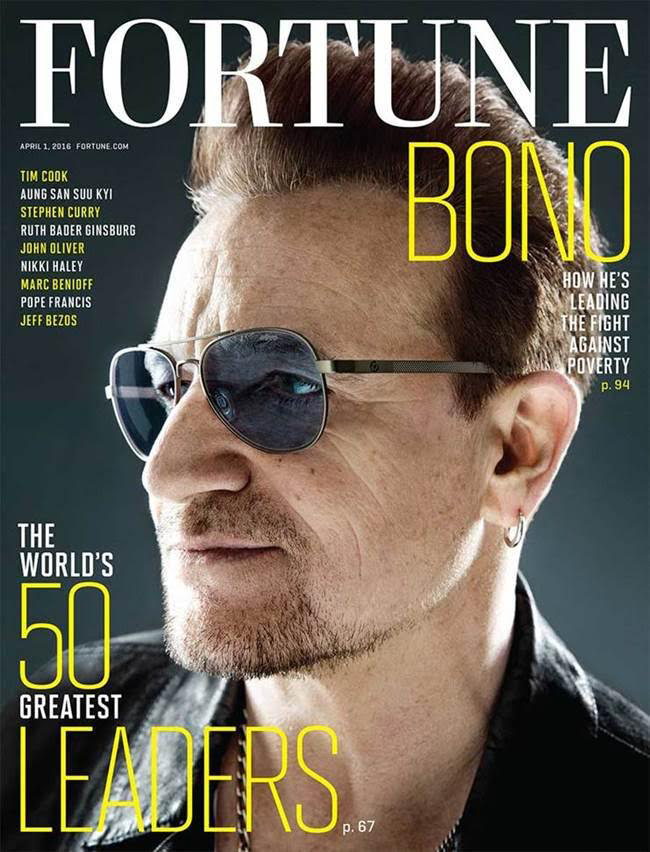 Hear What the Industry Thinks About the Ultimate Lens Package by Essilor
Eye care professionals, patients, and Essilor sales consultants shared their feedback on the Ultimate Lens Package. Watch to see why they believe the innovation behind the lens can make the difference for your practice and for your patients. For more information on the Ultimate Lens Package, contact an Essilor Sales Consultant or click here.
---