The firm makes more than 25,000 units a year.
Eyewear maker WooDone has set up a new wood production facility near its headquarters in Varna, Italy.
In all, the 21,500-square-foot hub represents an investment of 2 million euros, or U.S. $2.12 million.
"Inaugurating our new Wood Production facility exactly five years after our brand was created is a source of pride and satisfaction for us," said WooDone CEO and founder Klaus Tavella. "Combining and enhancing all our production processes in a single plant strengthens our company in Italy and abroad."
The company explains in a press release: "Crafted by the expert hands of South Tyrolean artisans, each item in the Wood line is made up of eight layers of particleboard glued one to another, thanks to a custom-developed technology engineered to leave the natural veins of the wood intact, forming a sheet from which the front and temples are then obtained."
The company has 30 people on its payroll, 20 of whom are dedicated to the production of more than 25,000 units per year. WooDone's products are sold in more than 3,500 stores around the world. Sales total approximately 4 million euros (U.S. $4.24 million), 75 percent of which is generated by exports. The firm was founded by Tavella, Alto Adige and Thomas Oberegger.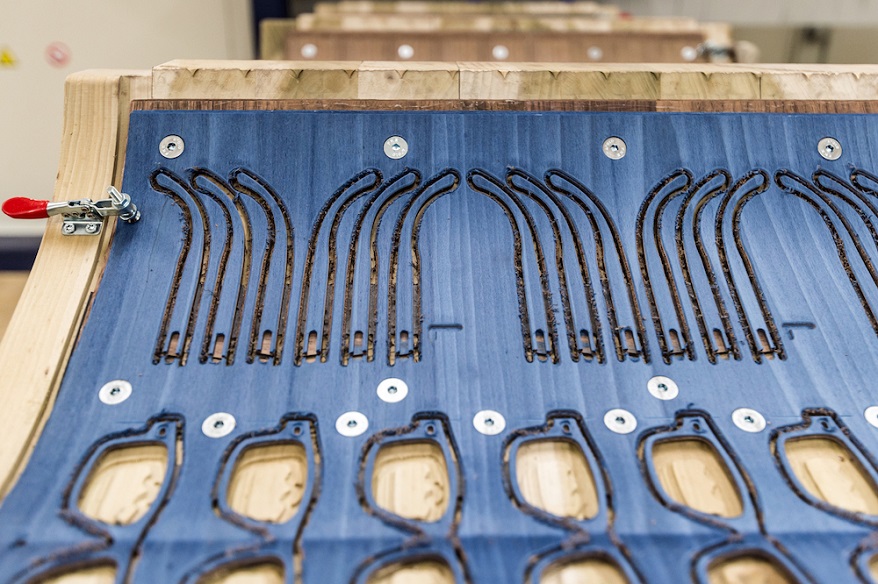 SPONSORED VIDEO: VISION SOURCE
Optometric Practice in a Small Town
Practicing in a small town gives you the diversity and opportunities to practice full-scope optometry. See how one OD found professional and personal fulfillment in a small town.