He comes from Essilor of America.
The New England College of Optometry Board of Trustees has named Howard Purcell as the 13th president and CEO of the college. Purcell was selected following a national search to succeed Clifford Scott, who will be stepping down after serving for nine years.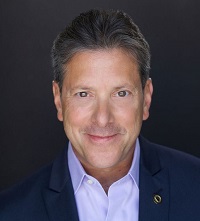 He will take office on July 2.
"I am honored and thrilled to join a team of outstanding educators, administrators and optometry students who are motivated to make a difference for the profession and the patients we serve," Purcell said. "Dr. Scott has worked hard as president to guide the path of NECO with humility, grace, and professionalism while always keeping the student front and center in the decision-making process. I look forward to building on the solid foundation he has established."
Purcell is a graduate of NECO's Class of 1984.
"I am confident my experiences in private practice, academia, and industry will bring a unique perspective to the College," he said. "This is truly the only position that could convince me to leave Essilor of America and the great mission, work, and people of the company I've called home for the last 10 years."
Purcell's optometric career began with 11 years of private practice in Florida with his father, NECO alumnus Saul Purcell. He then joined the faculty at Nova Southeastern University College of Optometry, rising to the position of deputy dean prior to being recruited by Johnson and Johnson as senior director of professional affairs. Most recently, Purcell has been the senior vice president of customer development for Essilor of America.
Board Chair Pano Yeracaris announced the selection of Purcell to the NECO community.
"The most important job of the NECO president is to serve our students, ensuring that the College remains strong and moves us confidently into the future of optometry," Yeracaris said. "Finding the right person as the new leader is the most important job for the Trustees. We are confident that Dr. Purcell is the best person to carry forward the mantle of leadership for NECO and he has demonstrated a strong commitment to optometry throughout his career."
SPONSORED VIDEO: VISION SOURCE
Optometric Practice in a Small Town
Practicing in a small town gives you the diversity and opportunities to practice full-scope optometry. See how one OD found professional and personal fulfillment in a small town.