Healthy Eyes Advantage Inc. announced that Dr. Joseph Mallinger, its senior vice president of professional relations, will receive the 2018 American Optometric Association's Distinguished Service Award.
The presentation will take place during Optometry's Annual Meeting in Denver, CO, in June, according to a press release.
"Rather than focusing upon any single contribution, this award is unique because it recognizes the long-term dedication to the profession of optometry by an OD," the release states. "It is one of the highest honors awarded each year by the AOA."
"The Healthy Eyes Advantage team is thrilled to congratulate Dr. Mallinger on this remarkable achievement," said Jeff Rinkus, the company's CEO. "Throughout his career, Dr. Mallinger has worked diligently for the advancement of independent optometry, which is also the core of the Healthy Eyes Advantage mission."
New Podcast: Insight With John Marvin
John Marvin interviews Ashley Mills of the Vision Council.
SPONSORED BY INVISION
Mallinger was previously the president and CEO of Vision West. Other contributions to the optometric profession include serving as president of the San Diego County Optometric Society, president of the California Optometric Association, president of the COA's Public Vision League, secretary treasurer of Marshall B. Ketchum University Board of Trustees, and currently as president of Optometry Cares, the AOA's charitable foundation.
Early in his career, Mallinger received recognition as COA's Young Optometrist of the Year. In 2009 he was honored as the COA's Optometrist of the Year and more recently he was the recipient of the Paul Yarwood Memorial Award, COA's highest tribute, recognizing significant contributions to optometry or to the visual care of the American public.
In 1996, Mallinger left private practice to play a leading role in the early years of the COA's then-subsidiary group purchasing organization, which eventually became Vision West, Inc.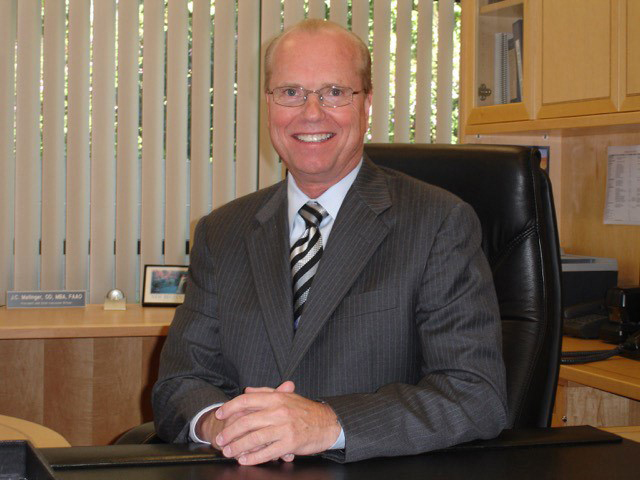 Dr. Joseph Mallinger will receive the 2018 American Optometric Association's Distinguished Service Award.
Hear What the Industry Thinks About the Ultimate Lens Package by Essilor
Eye care professionals, patients, and Essilor sales consultants shared their feedback on the Ultimate Lens Package. Watch to see why they believe the innovation behind the lens can make the difference for your practice and for your patients. For more information on the Ultimate Lens Package, contact an Essilor Sales Consultant or click here.
---