It's World Sight Day, an annual fundraising campaign coordinated by Optometry Giving Sight to help provide eyecare to those in need.
An estimated 1.22 billion people around the world are blind or vision-impaired because they do not have access to an eye exam and glasses.
Below we've compiled a few examples of how companies in the vision industry are participating in the effort.
Vision care practitioners and industry professionals around the world can participate in World Sight Day on social media by using the hashtags #sightchallenge and #helpachildsee. For more information about Optometry Giving Sight's World Sight Day Challenge, which runs through the end of November, visit GivingSight.org.
WESTGROUPE: Partnering with the CNIB Foundation, this year WestGroupe launched the #WithoutMySight Challenge, an effort to raise awareness by challenging everyone to complete a daily task such as making coffee, applying makeup or making a sandwich while blindfolded and to record a 30-second video of their attempt. They are then encouraged to donate to Optometry Giving Sight, nominate three people to complete the challenge and upload their video to social media tagging @WestGroupe and using the hashtag #WithoutMySight.
ABB OPTICAL GROUP: The company will donate a percentage of its DIGITAL EYE LAB Network sales through the month of October to Optometry Giving Sight. Since 2011, ABB OPTICAL has donated nearly $250,000 to Optometry Giving Sight through its annual World Sight Day Challenge fundraising initiatives, employee donations and other fundraising initiatives year-round.
ESSILOR OF AMERICA: Essilor of America has launched the #DifferenceMakers campaign on World Sight Day to recognize eyecare professionals who embody the company's mission of improving lives by improving sight. By visiting EssilorUSA.com/DifferenceMakers anyone can nominate an ECP making a difference in the lives of others by Nov. 30, 2018 to join Essilor on a mission trip to Southeast Asia in 2019.
VISION SOURCE: Collecting donations from over 3,300 member practices nationwide, employees are also holding their own fundraisers through online auctions, dining events, virtual talent show, and a golfing trip raffle. Lastly, Vision Source is selling World Sight Day branded products, with 50 percent of the profits to be donated to Optometry Giving Sight.
DE RIGO REM: The company is asking its employees, partners and friends to join in the effort to raise awareness by posting a World Sight Day photo of themselves on social media with a pair of eyeglasses framing the thing they value seeing most each day to symbolize the power and impact of seeing clearly. For every post made during the month of October using the unique hashtag #SEEINGCLEAR, De Rigo REM will donate $2 as well as an additional $1 for every additional person tagged in the comments that you would like to see take the World Sight Day Challenge up to $10,000.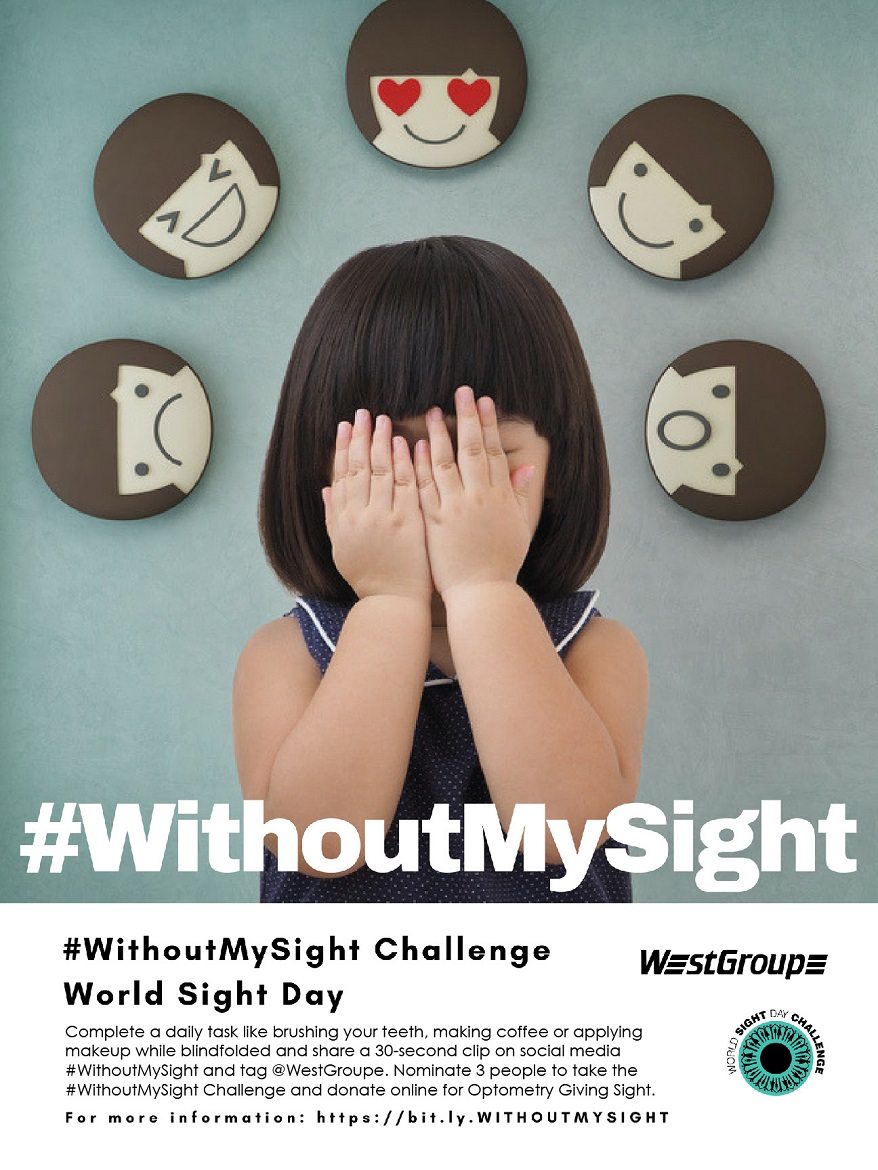 SPONSORED VIDEO: VISION SOURCE
Optometric Practice in a Small Town
Practicing in a small town gives you the diversity and opportunities to practice full-scope optometry. See how one OD found professional and personal fulfillment in a small town.