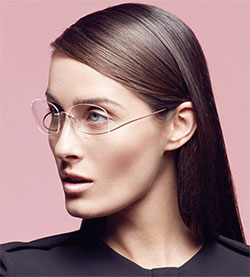 Frames from Silhouette's innovative one-piece Titan One Signature Collection.
Design has no hinges, no screws.
The Austrian eyewear maker Silhouette has come out with a hinge-free, no-screws frame made from a single piece of molded titanium. Introduced last week in Europe, the Titan One Signature Collection "is our masterpiece," says Silhouette's design director.
Read more and see images at Optometry UK
SPONSORED VIDEO: VISION SOURCE
Optometric Practice in a Small Town
Practicing in a small town gives you the diversity and opportunities to practice full-scope optometry. See how one OD found professional and personal fulfillment in a small town.