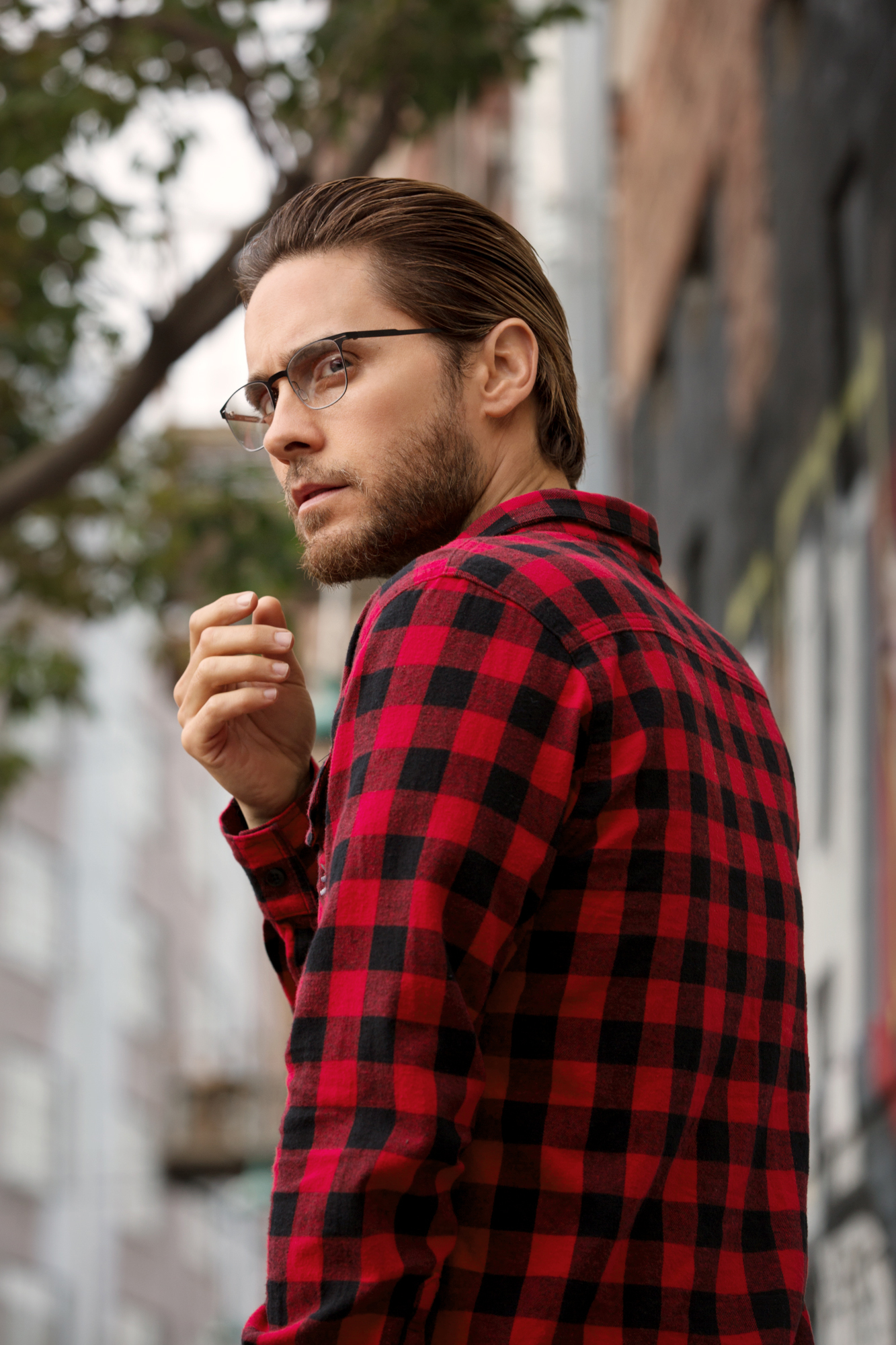 Jared Leto
(Press Release) PADUA – Carrera's new advertising campaign will spotlight Academy Award-winning actor, musician, director and entrepreneur Jared Leto, whom the eyewear maker chose to embody the theme of its new marketing concept: "Maverick: an independent mind and a bold personality."
The first part of the campaign was recently shot in Los Angeles as a street-style photo shoot with Leto and photographer Alasdair McLellan. Leto is wearing Carrera "Impel" (113/S) for sun and "Beam" (CA 6660) for optical. Impel is a feather-light pilot frame made from laser-cut stainless steel, complemented by a matt finishing. The shape of the sunglasses recalls an iconic pilot frame with a reversed bridge for a lightweight experience. Beam is a new pair of optical frames made of stainless steel featuring a lightweight construction.
Leto will also be featured in the second part of the campaign, which will be centered around social media and focused on people representing different aspects of a "Maverick" mind.
Hear What the Industry Thinks About the Ultimate Lens Package by Essilor
Eye care professionals, patients, and Essilor sales consultants shared their feedback on the Ultimate Lens Package. Watch to see why they believe the innovation behind the lens can make the difference for your practice and for your patients. For more information on the Ultimate Lens Package, contact an Essilor Sales Consultant or click here.
---