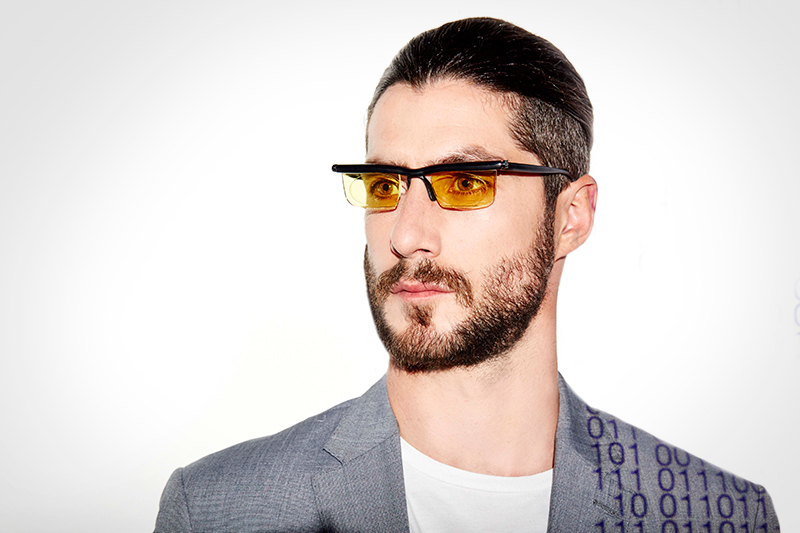 (Press Release) Following research showing that one in four people do not know computer eyewear can protect against digital eye strain, Adlens, a maker of adjustable focus eyewear, exhibited its Interface protective eyewear at the 2016 Mido Eyewear Show in Italy in order to highlights its benefits.
Adlens Interface is an optical solution that protects eyes from digital eye strain. It blocks 80 percent of the most harmful blue light emitted by digital screens, relieving eye strain and enhancing screen contrast. The product's adjustability also allows people to fine-tune the focal power for each eye to their comfort.
In January of 2016, the Vision Council produced a report called "Eyes Overexposed: Digital Device Dilemma" that said 27 percent of the U.S. population isn't aware computer eyewear can protect against digital eye strain, and that 90 percent of patients do not discuss their digital device usage with their eyecare provider.
"Digital eye strain is affecting more people, and eyecare providers need to be discussing digital device usage with their customers," says Drew Oppermann, vice president of international sales for Adlens. "At Mido, we have informed more people about the benefits of computer eyewear technology and the value it will have for their patients."
Eyes are ill-equipped to look at screens for the amount of time habitual users' demand, with many people suffering digital eye strain as result. As well as displaying temporary symptoms including dry eyes and headaches, prolonged exposure to digital devices can disrupt sleep patterns and has been linked to damaging retinal cells.
"Adlens Interface is a simple way to reduce digital eye strain and block blue light, with the additional advantage of the optical power being continuously adjustable to meet customer's individual needs," says Dr. Karen Fitchett, director of product management at Adlens.
Hear What the Industry Thinks About the Ultimate Lens Package by Essilor
Eye care professionals, patients, and Essilor sales consultants shared their feedback on the Ultimate Lens Package. Watch to see why they believe the innovation behind the lens can make the difference for your practice and for your patients. For more information on the Ultimate Lens Package, contact an Essilor Sales Consultant or click here.
---