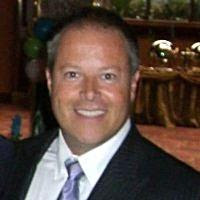 Matt Cevasco
(Press Release) IRVING, TX – PFO Global Inc., a manufacturer and commercial provider of prescription lenses, finished eyewear and vision technologies, announced that Matt Cevasco has been named chief executive officer, which took effect March 1.
Cevasco succeeded Rudolf Suter, who joined PFO Global as CEO/president in 2010 and led the company through a series of acquisitions, including the merger with publicly traded Energy Telecom. Suter will continue to serve as an advisor to the company.
"I believe Matt will be an exceptional leader. Importantly, he is passionate about our mission and committed to our principles and values. He has a documented proven track record of success in the optical industry which I believe makes him ideally suited to lead PFO Global forward," says Suter.
Cevasco most recently served as president and GM for Luneau Technology USA, where he was responsible for the North American efforts of the Briot, Briot/WECO Canada, Visionix and Latham & Phillips Ophthalmic businesses. Prior to that, he served as vice president of sales and marketing at Gateway Energy Services from 2002 to 2009. Early in his career, he served as vice president of sales with SOLA International, which merged with Carl Zeiss AG.
"I'm excited to have the opportunity to build atop the strong foundation created by Ruedi in recent years," says Cevasco. "Our goal at PFO Global remains to provide the highest quality eyewear and lenses at the most competitive price points, while facilitating logistical efficiency via proprietary technology. I believe there exists a timely opportunity to disrupt the current prescription lens retail market and highly fragmented global optical industry paradigm."
He added: "I look forward to working with our dedicated employees while leveraging my long standing understanding and experience in the space, focusing squarely on value creation for our shareholders."
Hear What the Industry Thinks About the Ultimate Lens Package by Essilor
Eye care professionals, patients, and Essilor sales consultants shared their feedback on the Ultimate Lens Package. Watch to see why they believe the innovation behind the lens can make the difference for your practice and for your patients. For more information on the Ultimate Lens Package, contact an Essilor Sales Consultant or click here.
---