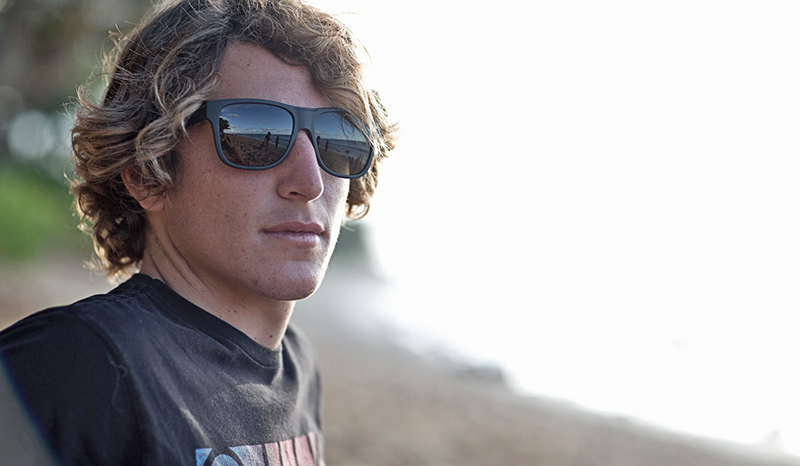 (Press Release) PORTLAND, OR – Sunwear brand Smith has announced the signing of Leonardo Fioravanti to its global surf team. The 18-year-old surfer from Rome, Italy joins the Smith roster alongside athletes CJ Hobgood, Yadin Nicol, Dillon Perillo, and Tatiana Weston-Webb.
Fiorvanti's dream of becoming a pro surfer began at age six when he rode his first wave in Anglet on the Cote Basque in France. As a member of Quiksilver's global team and with support from his family, he traveled the world surfing as one of the best junior competitors in the league, ultimately earning the titles of ISA World Junior champion in 2015, WSL European Pro Junior champion in 2014, and a third place finish in the 2016 WSL World Junior Championships.
"Smith is very excited with the addition of Leo to our athlete portfolio," says Carlos Alves, director of marketing at Smith. "Leo is a world-class surfer who will bring lots of energy and authenticity to the Smith brand. We are honored to have Leo as part of Smith family."
Ranked No. 11 11 in the 2015 Surfer Magazine Hot 100, Fioravanti's main goal is to qualify for the World Championship tour in 2017. "I'm really excited for the future with Smith," says Fioravanti. "I've always loved the brand, and I'm sure we will do some great things together."
SPONSORED VIDEO: VISION SOURCE
Optometric Practice in a Small Town
Practicing in a small town gives you the diversity and opportunities to practice full-scope optometry. See how one OD found professional and personal fulfillment in a small town.