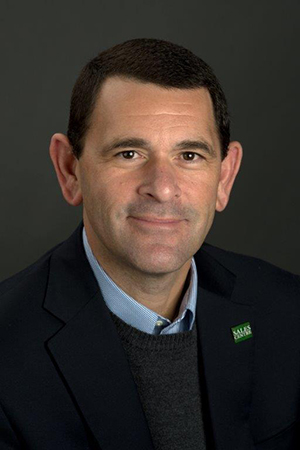 Greg DiPasquale
(Press Release) BRIDGEWATER, NJ – Bausch + Lomb has appointed Greg DiPasquale as vice president of sales for its U.S. Vision Care business. DiPasquale brings more than 25 years of experience in sales management, business development and strategic planning – both within and outside of the eyecare industry. In this role, he is responsible for managing independent, retail, national account and doctor alliances segments, in addition to growing the contact lens and solutions businesses.
"Greg brings vast sales experience to Bausch + Lomb, which will be a valuable asset to the entire U.S. Vision Care division," says Mark McKenna, senior vice president & general manager, U.S. Vision Care, Bausch + Lomb. "His knowledge of sales trends and practices will help us continue to create content that resonates best with consumers. His role as a guide and mentor to the next generation of sales professionals will further help us continue to provide the latest in innovation to the professional community for years to come."
Prior to joining Bausch + Lomb, DiPasquale was senior vice president for Zeiss Vision Care, where he was responsible for profit and loss for its eyecare professional practice, in addition to managing multiple lab operations and sales personnel throughout the U.S. Before that, he served as executive director of the Schey Sales Centre at the Ohio University College of Business. In that role, he created and ran a curriculum focused on millennial sales trends, retention and motivation. He also conducted research on personality testing types to maximize sales success while overseeing the sales certification program, which provided undergraduates with extensive activities and experiences in the selling arena to help prepare them for their careers.
"I'm thrilled to be joining Bausch + Lomb during this exciting time for the company," says DiPasquale. "As we continue to introduce innovative products to the eyecare community, I look forward to helping to communicate their benefits to eyecare professionals across the country. I also look forward to using my past experience in sales to create materials that speak directly to our customers, while providing them with the high-quality lenses and lens solutions that they've come to expect."
DiPasquale has a bachelor's degree in human resources and marketing from Ohio University and holds an executive MBA from Kent State University. He will be based at the company's headquarters in Bridgewater, NJ.
SPONSORED VIDEO: VISION SOURCE
Optometric Practice in a Small Town
Practicing in a small town gives you the diversity and opportunities to practice full-scope optometry. See how one OD found professional and personal fulfillment in a small town.