(Press Release) DENVER - Rudy Project, Italian designers of crafted helmets and sunglasses, has introduced the Astroloop, the newest model in its casual sunglass collection.
"Rudy Project is renowned worldwide for our award-winning performance gear, but the Astroloop allows us to reach an all new demographic," says Paul Craig, president and co-founder of Rudy Project North America. "Our Lead Designer David Michaud put thoughtful time and consideration into this piece, and it's exactly what we need to expand our presence in the fashion industry. You don't have to be an athlete to wear these, but you'll be the best-looking one on the podium if you decide to."
Durable and ultra-lightweight, the Astroloop is fully Rx-able and offers protection against the sun's harmful rays. It's available in three styles – Crystal Gloss, Black Matte, and Demi Turtle Gloss – and comes with Rudy Project's three-year frame warranty and replacement lens guarantee.
For more information, visit e-rudy.com or any authorized dealer.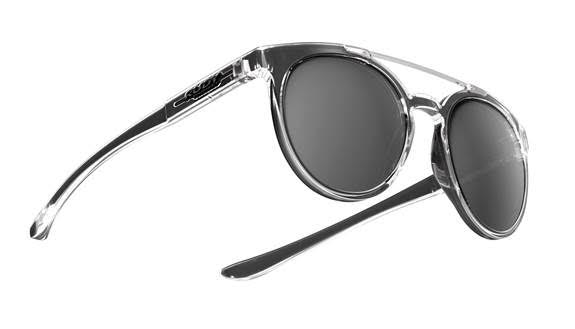 Hear What the Industry Thinks About the Ultimate Lens Package by Essilor
Eye care professionals, patients, and Essilor sales consultants shared their feedback on the Ultimate Lens Package. Watch to see why they believe the innovation behind the lens can make the difference for your practice and for your patients. For more information on the Ultimate Lens Package, contact an Essilor Sales Consultant or click here.
---