It's not just you.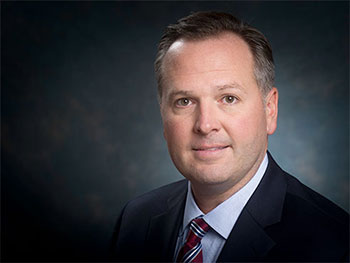 Jason Nichols, O.D., Ph.D., continues to advance dry eye research at UAB with $1.9 million grant from the National Eye Institute.
Optometry researchers at the University of Alabama at Birmingham have been awarded a $1.9 million grant to study dry eye.
They'll be looking at potential molecular markers in patients that could predict structural and functional changes of the eye in dry eye disease, according to a press release. They hope the work will lead to a targeted therapy.
"Dry eye is the most frequent eye disease that an eyecare practitioner sees," said Dr. Jason Nichols, a professor in the UAB School of Optometry. "The study will look at the lipid layer of the eye and the biochemical changes that cause dry eye. Once we understand these changes, we will be able to better treat the condition that affects up to 30 percent of the world."
The research, funded by the National Eye Institute, focuses on the impact of the eye's outer lipid layer.
Nichols is looking to target and identity the fatty acids that decrease the tear film, and their structural impact on the eye, using custom-built optical systems capable of measuring the very thin tear film. This study will help determine the functional impact of the lipid layer that increases the evaporation of the thinning tear film, causing dry eye.
"We hope to find the specific lipid that has been altered in the lipid layer to be able to provide patients with targeted treatment by either replacing the lipid or fixing the glands so they express the right amount of lipids," said Nichols, who is also assistant vice president for industry research development in the UAB Office of the Vice President for Research and Economic Development.
Read more from UAB
HEADLINES: OPTOMETRY Read more from UAB.
Hear What the Industry Thinks About the Ultimate Lens Package by Essilor
Eye care professionals, patients, and Essilor sales consultants shared their feedback on the Ultimate Lens Package. Watch to see why they believe the innovation behind the lens can make the difference for your practice and for your patients. For more information on the Ultimate Lens Package, contact an Essilor Sales Consultant or click here.
---