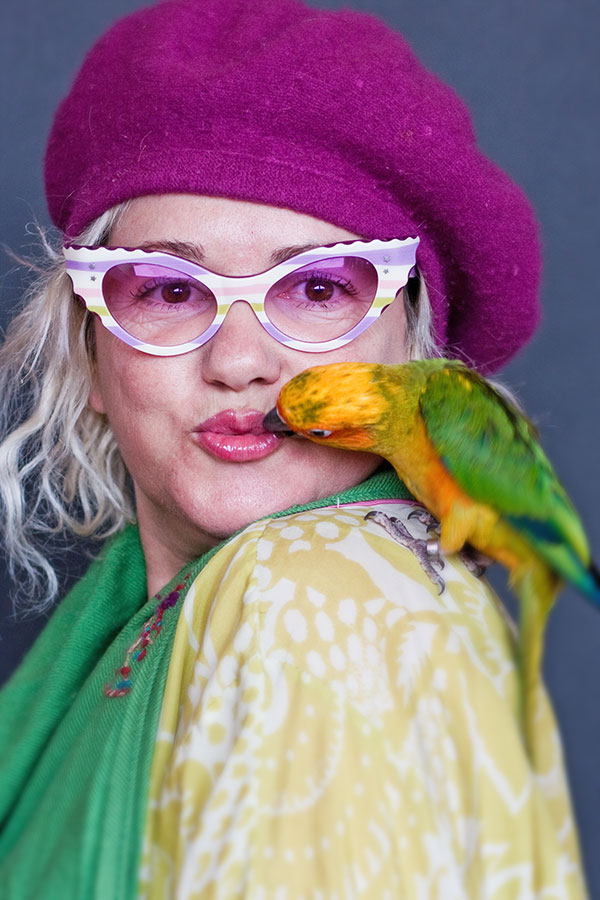 1
I'm half-American, half-Italian. I arrived in the USA at 5 months old and left at 7 years old. I learned from both countries. But I feel I'm an American girl. I have in my personality the American Dream.
---
2
In 1999, with my clothing brand Patty Shelabarger, I was in all the best stores worldwide. Many celebrities wanted to wear Patty Shelabarger on the stage, including Madonna. At that time, the world was very black (in fashion choices), and with my colors, I really created a lot of interest.
---
3
In 2003, I decided to sell my brand and concentrate on my newborn son Dante. In 2008, I again followed my instincts and I started to create a very strong energy eyewear collection.
---
4
I always follow my instincts. For me, quality and honesty are very important.
---
5
I have 14 bikes. I have them in every color.
---
6
I name some of my frames for islands. I love the energy of islands. St. Bart. Bali. Capri. Pantelleria.
---
7
My dream always was to be a designer, and all dreams come true. You need to work with all your passion and love always — every day.
---
8
I love my eyewear collection, because it is really handmade in Italy with the best quality handcraft we have in my country.
---
9
Very cool eyewear can change your life, your look. (It can) make you a lot younger.
---
10
My style icons are every lady or girl who wears Patty Paillette.