This article originally appeared in the Nov-Dec 2014 edition of INVISION.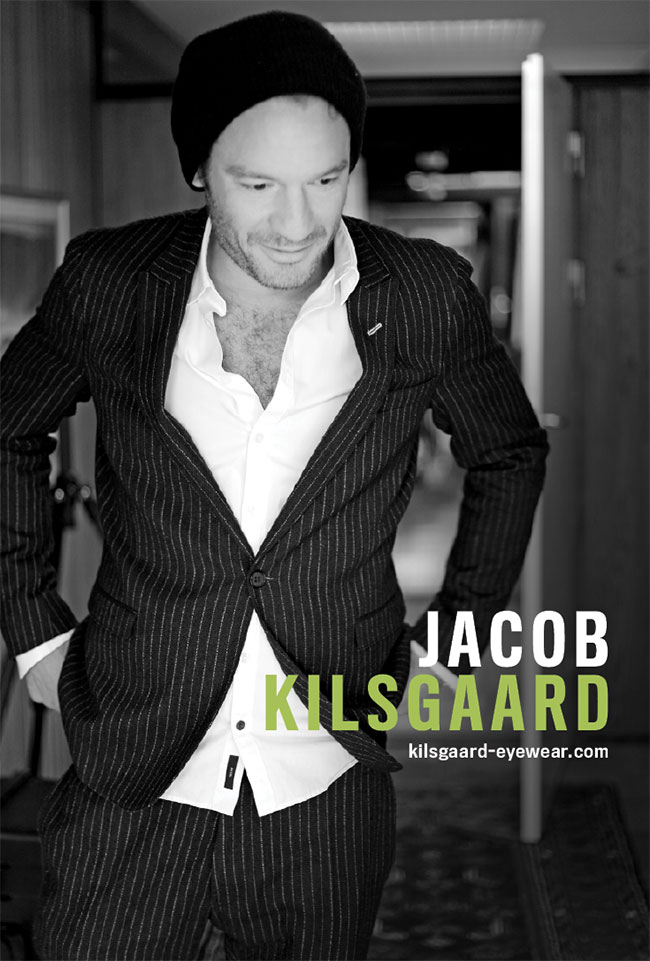 Working with Henrik Bonnelycke, Jacob Kilsgaard animates the modern eyewear classics that bear his name. The duo met at a cafe in Aarhus, Denmark, where Kilsgaard worked while in business school. They reconnected a few years later, after Kilsgaard had sold fine watches and eyewear and was ready to start his own line of the latter. "And here we are, a hundred-plus designs later and still going strong, creating new things and having fun doing it." — J U L I E    F A N S E L O W
---
1
As a child, I wanted to be a doctor or a lawyer, but my ass was on fire. My dad owned a bicycle shop for 25 years and we only once talked briefly about me taking over after him, but my skills with tools, tires and handle bars lacked as much as my studying skills. 
---
2
I am an old-school classical guy, when it comes to design and designer brands. I like Porsches, old and new. I like Rolex, but only certain models — my own, for instance: a vintage gold Datejust with a black leather strap.
---
3
Good car design for me is the Porsche 911: recognizable from 10 miles away, but subtle in all aspects. No noise unless you whip it. Conservative not-noisy and functional design.
---
4
Still, I drive an Audi. I drive 40,000 miles per year, so I need something that makes sense, but I am going to own a Porsche at some point in my life.
---
5
I know people might expect me to say that my favorite car is the Jensen Interceptor PW or something similarly unknown and kitsch, but there is a reason nobody knows what it looks like; it was never a success. Pretty damn cool car, but design and functionality have to go hand in hand.
---
6
I get inspired by certain icons or people or cities. What would Gatsby wear if he lived today? What would I wear if I was born and raised in Rome?
---
7
The Great Gatsby left me in a certain mood … my words to Anne (primary designer at Bonnelycke's studio) were something along the line of, "Hey, did you watch The Great Gatsby yet? Could you imagine if he wore sunglasses in the scene where he appears on the stairs at the party?" And out came the Sun 103, our unofficial interpretation of what he would wear.
---
8
Our Danish design heritage is something to be proud of. We have many great architects and furniture designers. We read the same design bible as the old Danish furniture gurus. Good design is functional, then good looking.
---
9
Cheap products suck and you should always go for the best with a product that sits on your face. Underwear, who cares? Eyewear, never compromise.
---
10 Tom Cruise looked cool in his oversize aviators in Top Gun. Short little fellow, but as Maverick, he rocked those suns.
Hear What the Industry Thinks About the Ultimate Lens Package by Essilor
Eye care professionals, patients, and Essilor sales consultants shared their feedback on the Ultimate Lens Package. Watch to see why they believe the innovation behind the lens can make the difference for your practice and for your patients. For more information on the Ultimate Lens Package, contact an Essilor Sales Consultant or click here.
---