This article originally appeared in the January 2015 edition of INVISION.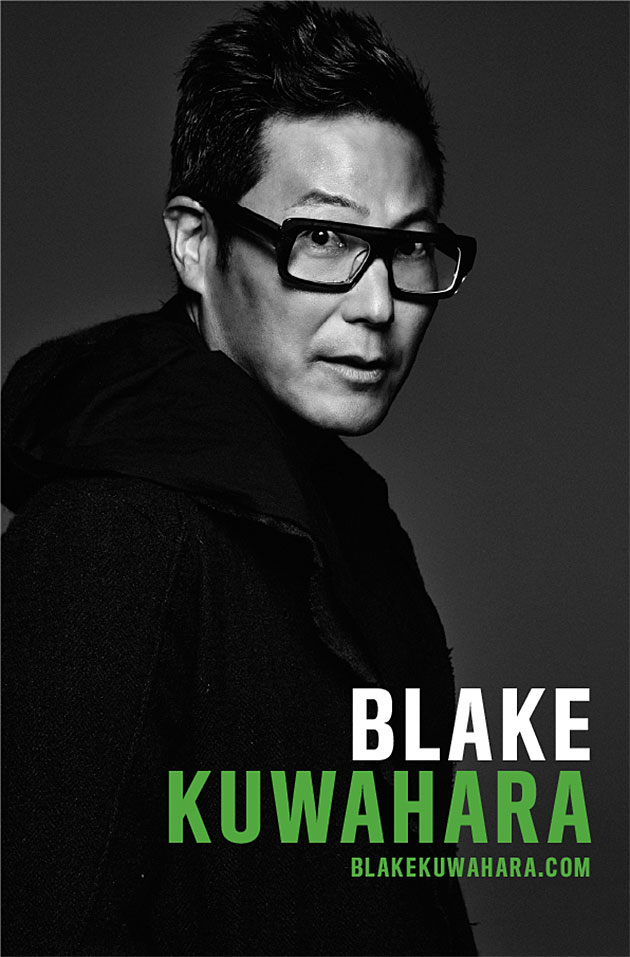 Blake Kuwahara first gained global acclaim as creator and designer of the KATA Eyewear brand, and he was only the second eyewear designer to be admitted to the Council of Fashion Designers of America. Now he is back with an eponymous label. Kuwahara also leads Focus Group West, a design collective that works with eyewear companies and fashion apparel clients to "bring brands to market with a singular vision and voice." — C L O D A G H N O R T O N
---
1
I was raised in a very "Ozzie and Harriet" environment, in a quiet Los Angeles suburb. Our home was on a cul-de-sac where we played kickball and bought treats from an ice cream truck. Can't be any more ideal than that!
---
2
My grandmother is an amazing painter and has also worked as a landscape architect and interior designer. She is my creative inspiration. If she couldn't find what she wanted or didn't like the way something was designed, she would do it herself! She's designed everything from furniture, jewelry and gardens to my mom's wedding dress.
---
3
I'm fourth-generation Japanese-American, but culturally, I have been very much influenced by clean-lined, Zen aesthetics of Japan and their appreciation for nature.
---
4
I was a bit of an academic nerd in high school. I graduated second in my class of 735 and won a research grant from NASA. I originally wanted to be a dentist, but quickly decided that wasn't the life for me.
---
5
I'm very much a visual person and need to see something to be able to understand it. That's one of the reasons I had such trouble learning to speak Japanese: because it doesn't have a romanized alphabet that was visually understandable to me.
---
6
Having my own collection liberates me, but that can also be a scary place to be since you don't have the boundaries you have working on established brands. I'm free to create my own design language. For better or worse!
---
7
A friend of mine described the optical industry as the "La Brea Tar Pits" of industries. Meaning once you get your foot in, it's hard to get it out. I find that to be very true, in a good way. The camaraderie in our industry is truly special and has made the launch of this collection so rewarding.
---
8
I travel quite a bit. Fortunately, my personal interests coincide nicely with my business life. As much as I love being home, when I have a block in my calendar with nothing scheduled, I'll plan a vacation somewhere.
---
9
I recently visited a friend from the U.K. who now lives in Hanoi, and we explored the city on the back of his scooter. Hanoi retains much of its architectural and cultural history and has enough grittiness to give it its character but with enough hipster places to take some respite from the chaos of the city.
---
10
I come from a family of four kids, and we all have a bit of a creative streak. My youngest brother (Joel) just won an Emmy.
SPONSORED VIDEO: VISION SOURCE
Optometric Practice in a Small Town
Practicing in a small town gives you the diversity and opportunities to practice full-scope optometry. See how one OD found professional and personal fulfillment in a small town.