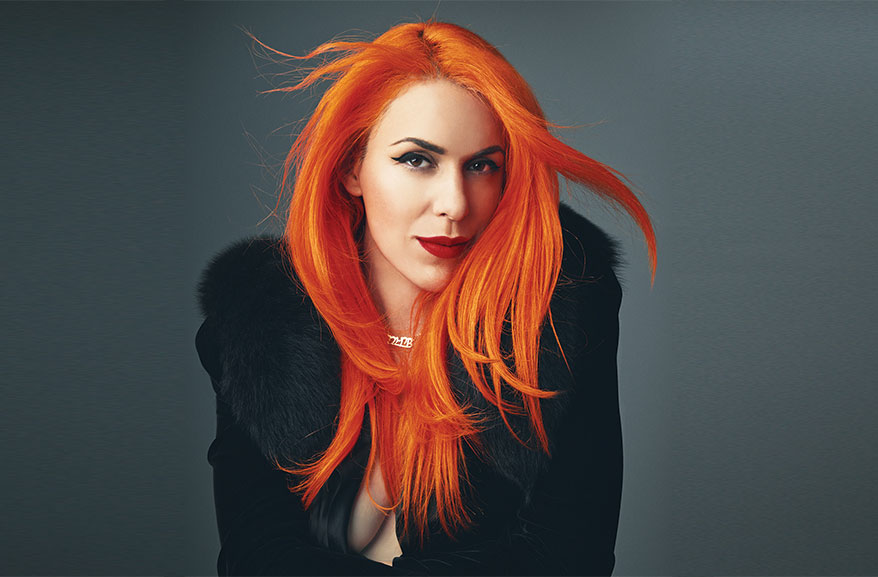 Kerin Rose Gold of A-morir has made a name for herself as one of the key designers of modern day embellished eyewear, the likes of which we often see on celebrities like Katy Perry, Lady Gaga and Nicki Minaj. Yet, she didn't initially look to be an eyewear designer. It was while pursuing a master's degree in costuming history at NYU and working part-time that she discovered her talent for designing beautiful, unique works of art that just happen to be worn on the face!
I fell into eyewear by accident. I had a part-time job at the legendary Patricia Field boutique and returned to creating artwork. One day I decided to experiment with sunglasses for myself. The boutique demanded I sell them, and in less than a year I had to leave the shop and drop out of graduate school because demand was so high.
I'm inspired by the opportunity to do better and push boundaries further. I spent the first five years disrupting concepts of design and spearheading what you now see with high-end avant garde eyewear. Now that I've found a bespoke eyewear workshop to handmake frames with me, I can create elegant, unique, shapes, in the highest quality, with beautiful embellishments.
Vivienne Westwood has always been an inspiration. Clothing to her is a method of expression, of political and climate change, and as a method of confrontation. The construction of her garments are like nothing I've ever experienced before. And her point of view is so unique.
My best inspirations usually come to me when I'm breathing. Awake or asleep, I find it everywhere. I'm not trying to be elusive, I had a dream about a shape earlier this week; I can find it in anything.
My style icons are Cher, David Bowie, Joey Ramone, Henry Rollins and Miss Piggy. My eyewear style icon is Elton John.
The CHESLOW is from Autumn '16, and it's the first time I had the opportunity to experiment with the actual shape of the frame and not just the embellishments. I've worn this one almost every day since I received the sample.
The DIANA is part of my Spring '17 collection. I love the size, the angles, the play on color, and how it doesn't overwhelm when you wear it.
The CURRIE is a few years old and is still so loved and so much fun. It was just in the Absolutely Fabulous movie on Jennifer Saunders, and I can't stop bragging about it.
This article originally appeared in the November 2016 edition of INVISION.