Ciao
Your mother's reading glasses get a sexy Italian makeover with the launch of Ottavo, a new brand from Eponym in partnership with Mucca Design. Mucca Design founding partner and creative director Matteo Bologna is shown wearing the Quadro.
$98
---
Timber!
Celebrating the beauty of Ogi Eyewear's home state, model Banning from Seraphin is inspired by the woods of Minnesota's Arrowhead Region. Crafted to resemble timber, this faux-wood is actually acetate.
$270
---
Meow
New Orleans-based Krewe launches their optical line with seven frame styles. Model Clara is an eye-catching cat-eye in titanium with 18K plating.
$315
---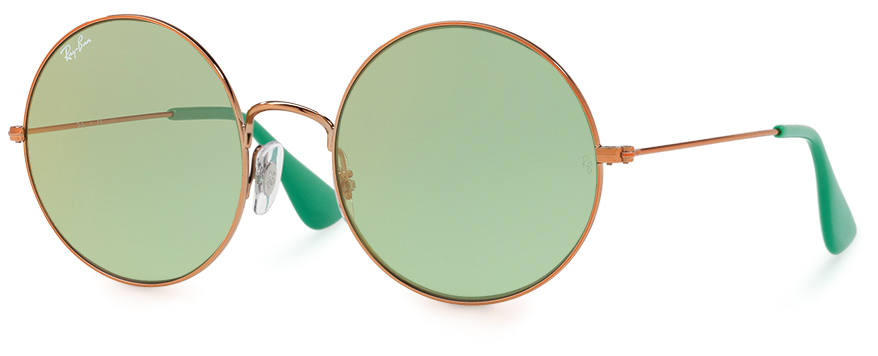 Coachello
Not one to rest on their laurels, Ray-Ban adds a new icon just in time for festival season. The Ja-Jo channels the '60s with a modern, colorful twist. Available in sun and optical, in colors to match your wristband.
$165
---
In the Navy
Semi-rimless model CK8555 from Calvin Klein Collection is Jon Hamm-handsome—Jon Hammsome, if you will. A sophisticated style for modern men, it's available in mad men colors black, soft tortoise/horn, milky forest green and navy horn.
$295
---
Fasten Your Seatbelt
Masculine model Jaguar 37565 is a sporty sun that combines both fashion and function. The colorful racing stripes lining both the interior and exterior temples should inspire some serious driving.
$279
---
Mixed Berry
Spring is coming. Expand your warm-weather wardrobe with bright model GG 4050 by Gloria Vanderbilt. Lightweight and feminine, this fashionable frame is available in black/crystal, berry and navy.
---
This article originally appeared in the March 2017 edition of INVISION.
SPONSORED VIDEO: VISION SOURCE
Optometric Practice in a Small Town
Practicing in a small town gives you the diversity and opportunities to practice full-scope optometry. See how one OD found professional and personal fulfillment in a small town.