If you've met Selima Salaun your impression was probably one of effusive charm, exotic color and delightful originality all wrapped up in a French accented cloud of perfume. She is the epitome of a creative soul.
Coming off the celebration of the 20th anniversary of her eyewear brand, Selima Optique, it's easy to see her as an eyewear designer and retailer. But her start in the industry was actually on the medical side. She graduated from optical school in Morez, France, and optometry school in Paris. After school, she did exams, lens edging and sales for Royal Optique, a high end store in Paris, where she learned how and where to make custom frames for her sophisticated clientele.
She went on to open stores for Alain Mikli, which brought her to New York where she fell "head over heels" for the city and in 1996 started her namesake line.
Some more noteworthy thoughts from Selima Salaun:
"I get a lot of ideas but always run them through some people I work closely with. I do not really like to work alone. My stores are also like "experimental laboratories" where I test my ideas before offering the product to other stores."
"I still use the same atelier for all my custom pieces that I used when I worked at Royal Optique."
"I am a collector of vintage eyewear and photography. Every year, I go to the International Photography Festival in Arles, France. I am also inspired by movies, old or new."

"I adore Iris Apfel's style, but not only in eyewear. She is bold, fun and unafraid to take risks. We've become friends and she is the most inspiring person I have met."

"If I weren't in optical, I would definitely be a vet or a zoo keeper like Benjamin Mee, owner of the Dartmoor Zoo and author of the best-selling We Bought A Zoo, which inspired the movie."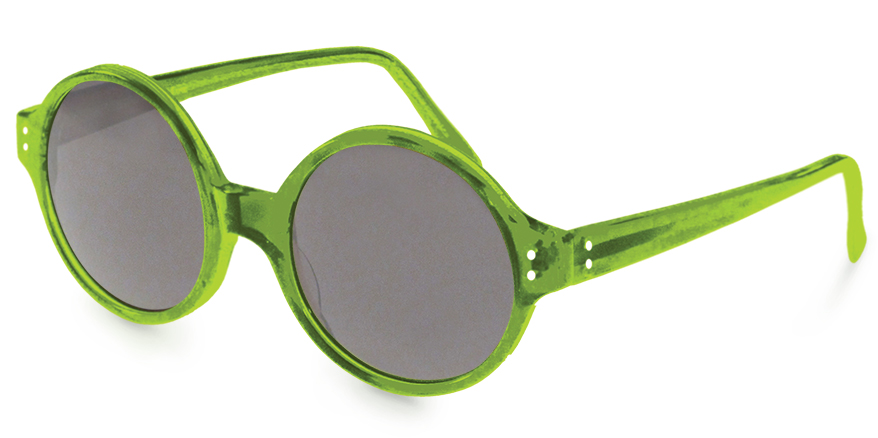 Selima Salaun

Talking Frames

"The round green frame (TOP) is from my SS 2015 collection. It's a more feminine take on the first frame I did, the Hubert. I've always loved aviators. I always think of Robert Redford in his sexy aviators. The one with blue lenses (MIDDLE) is from my 2013 collection and the pink lenses (BOTTOM) are from SS 17."
---
This article originally appeared in the March 2017 edition of INVISION.
SPONSORED VIDEO: VISION SOURCE
Optometric Practice in a Small Town
Practicing in a small town gives you the diversity and opportunities to practice full-scope optometry. See how one OD found professional and personal fulfillment in a small town.