Wood, moss, pinecones ... no, we're not setting the scene of a forest landscape, we're describing some of the materials Eric Singer, concept designer of Shwood Eyewear, uses to make the experimental brand's frames. For Singer, who spent his younger years mountain hopping looking for the best snow, a profound love and respect for nature was only natural. Today, Shwood produces every handcrafted piece of wooden sunglasses and eyewear in-house, a process that merges precision technology with skill at their Portland workshop.
"I lived in my car (intentionally) as a way to be close to the nearest mountain. Snow sports were my only love at the time, and I did everything possible to live that life every day possible."
"I met one of my Shwood partners sitting on a chairlift with two random guys I had never met."
"I used to always work alone, mostly because I never had a plan when making or designing something." The Shwood design team now consists of three people who collaborate to brainstorm new ideas and bring them to reality on an in-house production level.
"It always scared me when I would feel like I was onto something good, that if I saw something similar somewhere else, or some outside design had influenced me, that I would lose all interest in the piece I was working on."
The wood used in Shwood's frames is minimally manipulated in order to showcase the medium's natural and unique splendor.
"There is a lot of creativity and ingenuity happening in our workshop. Take our stabilized collection. A year ago, no one would have fathomed that sunglasses could be made using real forest moss or pinecones."
"It's a fine line to walk, having a deep love for classic eyewear shapes, and at the same time resisting the temptation to take too much from them when we create our own styles."
"My favorite type of sunglass is something that is universal, dark, and can look right with anything you are wearing, on any given day. Simplicity always wins for that reason, it eliminates contemplation."
---
Eric Singer

Talks Eyewear

"My favorite styles, or collaborations, in my entire collection are (TOP TO BOTTOM) the Canby in Moss, Kennedy in black, and the Keller in matte brindle."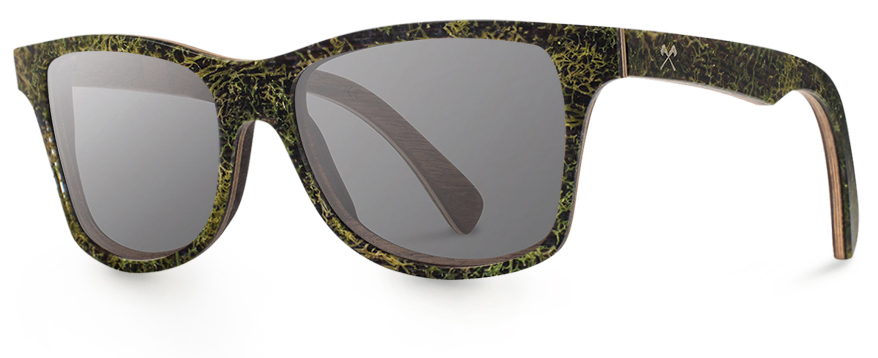 ---
This article originally appeared in the April 2017 edition of INVISION.
Hear What the Industry Thinks About the Ultimate Lens Package by Essilor
Eye care professionals, patients, and Essilor sales consultants shared their feedback on the Ultimate Lens Package. Watch to see why they believe the innovation behind the lens can make the difference for your practice and for your patients. For more information on the Ultimate Lens Package, contact an Essilor Sales Consultant or click here.
---