Randolph
(PICTURED ABOVE)
Randolph, MA
Part of the colorful new Infinity collection, metal model P3 (Matte Chrome frame/Oasis Metallic lens) takes over five weeks to build. More than 200 steps go into making each and every frame — and most of the work is done by hand.
(800) 541-1405 | randolphusa.com
$190
---

Lowercase

Brooklyn, NY
Founded in 2015, Lowercase designs and manufactures all of their artisan frames in-house at their studio in the Brooklyn Army Terminal. Lovely model Cooper is the result of a 30-step process.
(212) 510-7621 | lowercasenyc.com
$279
---

NW77th

St. Louis, MO
NW77th is a fifth-generation family-owned company in business since 1879. Mid-century modern model Vanity from their "Home" collection was made right here at home — in the factory they opened last year.
(800) 997-5101 | nw77th.com
$290
---

Costa

Daytona Beach, FL
For the landlubbers among us, Costa expands its optical line with model Ocean Ridge 101-154, made from bio-based resin nylon that is nearly indestructible, in case you do find yourself on the water and in need of a bigger boat.
(800) 447-3700 | costadelmar.com
$150
---

Fatheadz

Indianapolis, IN
A portion of every purchase of model Jaxon V2.0, part of the new V2.0 Made in the USA collection, will be donated to Folds of Honor, which provides scholarships to spouses and children of fallen and disabled service members.
(888) 383-1199 | fatheadzeyewear.com
$136.48
---

Shwood

Portland, OR
Crafted from genuine dried cactus skeleton and domestic walnut hardwood, one-of-a-kind model Canby Cactus is wearable art perfect for Burning Man. Just remember to hydrate.
(541) 602-5866 | shwoodshop.com
$295
---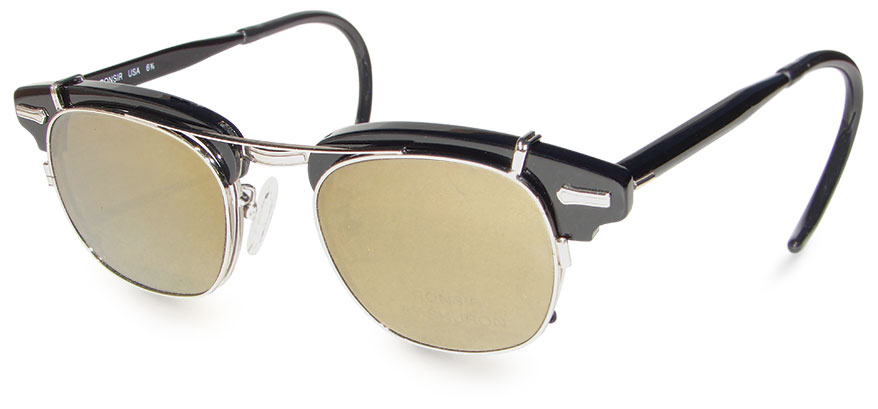 Shuron

Greenville, SC
Producing classic eyewear since 1865, Shuron is the go-to company for authentic vintage and retro frames. Perennial best seller Ronsir, shown here with Relaxo cable temples, black cable covers and a clip-on, is one of the iconic designs of the 20th century.
(800) 242-3636 | shuron.com
$350
(includes $120 clip-on)
---
This article originally appeared in the July-August 2017 edition of INVISION.
Hear What the Industry Thinks About the Ultimate Lens Package by Essilor
Eye care professionals, patients, and Essilor sales consultants shared their feedback on the Ultimate Lens Package. Watch to see why they believe the innovation behind the lens can make the difference for your practice and for your patients. For more information on the Ultimate Lens Package, contact an Essilor Sales Consultant or click here.
---