A new manager inherits a team of unmotivated clock punchers. How can he inspire this team to greater productivity and talent?
This article originally appeared in the March 2015 edition of INVISION.
---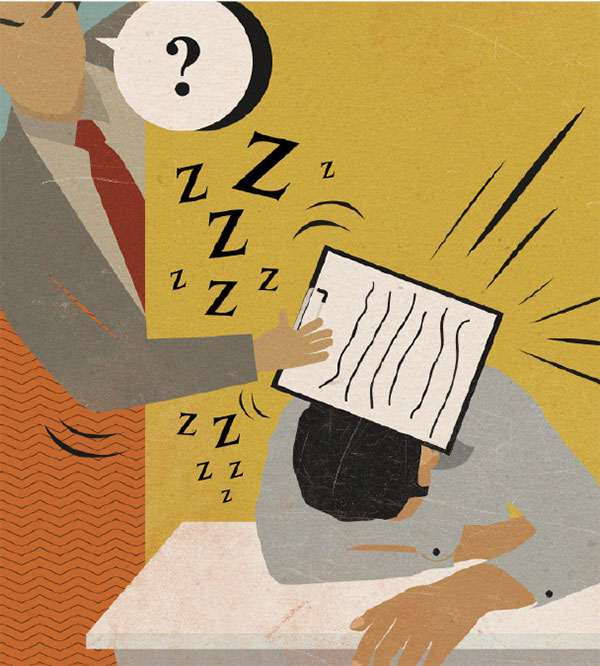 Dr. Sara Garner glowed this Monday morning
as she addressed her staff. "Our practice has been without a manager for over a year now. I'm happy to welcome Henry," she said. "His presence will take a lot of work off my plate so I can go back to seeing patients full time. He has worked in several optometry practices, so I feel comfortable letting him just jump right in."
"Hello, it's great to meet all of you!" Henry said with a smile, though it quickly became forced as he saw eight apathetic faces. Only half were even making eye contact with him. Meanwhile, Dr. Garner turned to Henry and said, "I'll be at my desk — I'll let you get to it!"
At Henry's job interview, Dr. Garner said that although she was pleased with the practice's performance, there was a steady decline in new patients. Garner Vision had grown at an average pace during its first years in a busy suburban strip mall near Boston. "I want to see more growth," she'd said, "which is why I'm bringing you aboard. I'm retiring in 15 years, so it doesn't feel like I should be coasting."
Now on his first day, Henry had never seen a staff so disengaged, and he also found it odd that Dr. Garner had quickly excused herself. He decided he should keep this first meeting brief.
"As the new practice manager, my goal is to increase productivity, and I like to do that by streamlining tasks and taking each team member's training to a new level," Henry began. "Let's start this way: Can everyone shout out why they enjoy their careers at this practice?"
ABOUT REAL DEAL
Real Deal is a fictional scenario designed to read like real-life business events. The businesses and people mentioned in this story should not be confused with actual eyecare businesses and people.
ABOUT THE AUTHOR
Natalie Taylor is an experienced optometry practice manager for Advanced Care Vision Network and a consultant with Taylor Vision. Learn more at tayloreye.com.
A long silence followed, so Henry addressed the woman sitting next to him. "Why do you work here?" The woman blushed and cleared her throat. "It's close to my house. I can be here in less than 10 minutes." Two others at the table nodded in agreement. Inside, Henry winced.
An hour later, the office had opened and Henry walked through the office, observing staff performance. He saw receptionists check patients in and out quickly. The technicians worked in perfect sync with Dr. Garner. In the optical, Henry saw all three dispensing stations occupied and the opticians quietly engaged with patients. This office appeared to be a well-oiled machine!
Henry was perplexed. While there were certainly opportunities to further train each employee, he expected more problems from a disengaged staff. Yet he still sensed something "off" about Garner Vision.
Reviewing the employee files, Henry noticed that everyone was paid more than average for the region. Each had been with Garner Vision for at least six years, and everyone was between 40 and 60 years old. Most had worked for other optometry practices before this one. Henry was impressed; he was used to managing frequent turnover and inexperienced staff.
As he returned to observing the staff, something dawned on him: Not one employee showed any real passion for his or her job! They knew how to execute their tasks and had adequate customer-service skills, but much was missing. Opticians weren't getting excited about describing new technology; technicians weren't engaging and educating patients; receptionists weren't using their personalities to create a memorable experience upon checkout.
The next day, Henry called each staff person in for a one-on-one meeting. While polite, the staff clearly felt they did not need a manager. A senior receptionist told Henry, "we are really past any need for frequent meetings or team-building. They're a waste of time; just tell us what to do and we'll do it."
On the drive home that night, Henry's mind raced. He knew the staff in other practices was the main reason for word-of-mouth referrals, and he wanted to see the same for Garner Vision. However, this team had a dynamic new to Henry — he felt like a bull in a china shop.
---
T H E B I G Q U E S T I O N S
1. What can Henry do to create a more engaged staff?
2. Does this team need fixing, or will Henry's expertise be wasted in this environment?
3. Are there drawbacks to allowing the office to continue without an infusion of passion and engagement? Are there positives?
---
R E A L D E A L R E S P O N S E S
DR. DENNIS I.
Monroe, CT
The first thing Henry needs to do is give the staff a sense of responsibility. When staff know they are responsible for outcomes and that they also share in the rewards, they will be more engaged. Henry should evaluate the number of new patients over the past year and then set two new goals: First, to increase new patient numbers by 15 percent; and second, by 20 percent. Should the staff meet the first goal, they get to share a bonus based on that number of new patients ( $5/ patient). Should they meet the second goal they get $10 per patient.
CASSANDRA B.
Danville, IN
Henry needs to spark some passion in his team. I personally believe in our morning meeting. Spend a few minutes to go over the schedule for the day to discuss any issues that have come up, and try to end it on a positive note. One such way is to have each person share something about the day they are grateful for, or looking forward to. It makes them more mindful of the good things.
MARCELLA N.
Westminster, CO
Understand that communication from the top down may be lacking. Offer accolades, kudos and props more when due. People function better and more happily at work when they know they are appreciated and recognized for a job well done. Ask them to anonymously write down feedback about management or work environment.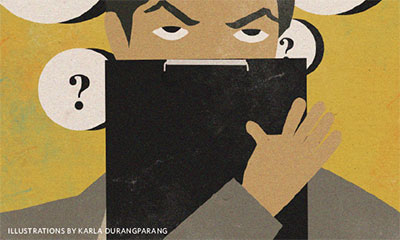 DR. ANTHONY F.
Chicago, IL
Staff morale starts at the top. Henry's first and hardest look should be at Dr. Garner's personality. Like many of my doctor colleagues, her definition of success may be the amount of money she makes, not the emotional rewards of patient satisfaction and gratitude. Henry could try developing a survey focused on the doctor herself. If patients' comments about her aren't warm and fuzzy, he should sit her down and be brutally honest. Will she, or even can she, accept responsibility for creating the problem? And for changing it?
JENNIFER P.
Lansing, MI
The key to keeping staff members engaged and motivated to exceed expectations is to keep them learning. Since I find most employees are not self-motivated learners, creating a personalized education plan for each quarter can help them set goals and measure their success. They need something to get excited about again, which will lead to a renewed dedication to their profession.
DR. TORY M.
Dumas, TX
Henry needs to meet with the doctor and help her see the staff is not engaged because she is not leading her team. The doctor needs leadership training and quickly. The speed of the leader is the speed of the pack. The team needs vision cast by the leader frequently so they know their purpose, some goals with rewards, and team-building exercises to jump-start things. Without an infusion of passion and engagement, mediocrity by staff and apathy by the doctor will cause the practice to slowly wither and die on the vine. You cannot abdicate that responsibility to an office manager.
DR. SARAH J.
Minneapolis, MN
It will probably take some time, but talking with each person to find out what makes them tick would be a great place to start. Are staff in the right positions that allow them to use their strengths? Perhaps a change in roles would jump-start new interest in these staff. There might be one or two bad apples who won't be willing to change, but perhaps many of them are apathetic because their jobs have become too routine and are no longer challenging. Setting realistic, attainable goals and offering rewards for meeting those goals is a good way to start.
DR. MICHAEL D.
Eldersburg, MD
Henry has to lead by example. So he has to be on the optical floor relating to customers the way he wants to see the staff do it. Sit at the reception desk and engage with patients. When making an appointment, make sure to ask if there is anyone else in the family who needs an appointment. He has to be so good that the staff will want to be like him.
ROBERT M.
Edina, MN
The team does not need fixing as they already have the skills and experience; they need to be recharged, given customer-centric expectations, praised and held accountable for meeting the new expectations.
FRED M.
Haddonfield, NJ
The old adage that people don't care how much you know until they know how much you care could be applicable here. Spend some time getting to know the staff individually, find out what motivates them, what their passions are, and how that can be transferred to the work environment. As Henry becomes familiar with the staff, he can begin to evaluate whether the right people are in the right seats on the bus. Is there someone who is a techie and loves new gear? If so, let him research new lenses and present to the rest of the staff. Is there anyone who is an obvious extrovert and could coach the receptionists on creating a more memorable checkout experience? In short, Henry should involve the staff in the process of improving the practice. With the right incentives in place and some relationship-building I have no doubt this could be a very formidable, cohesive team.
Hear What the Industry Thinks About the Ultimate Lens Package by Essilor
Eye care professionals, patients, and Essilor sales consultants shared their feedback on the Ultimate Lens Package. Watch to see why they believe the innovation behind the lens can make the difference for your practice and for your patients. For more information on the Ultimate Lens Package, contact an Essilor Sales Consultant or click here.
---