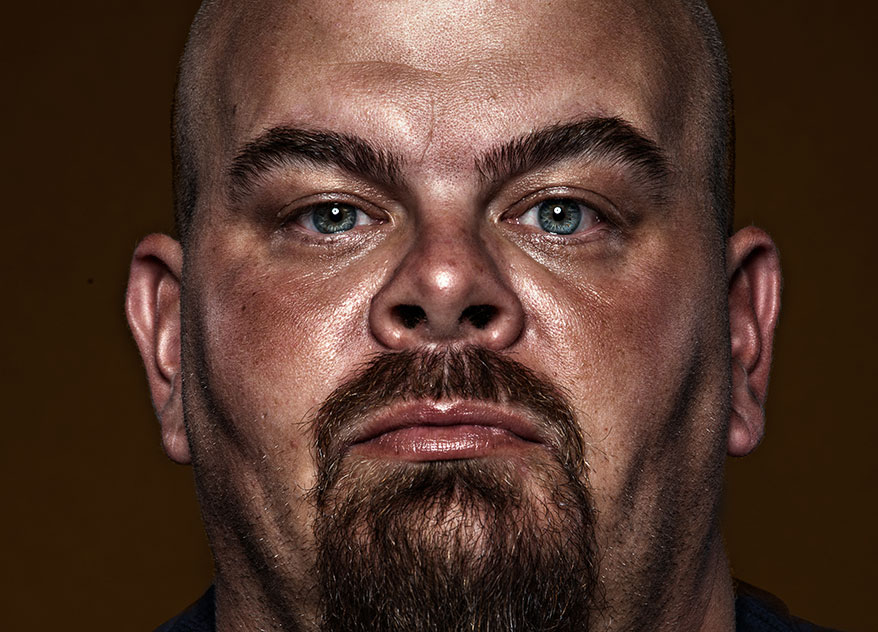 Don't let Erik Lawrence's seemingly intense demeanor fool you ... the man is a teddy bear. Passionate about his family, football and the delivery of exceptional eyecare, this married father of two has made his business a family business. "I brought my wife into the industry five years ago, she's hooked now too," says Lawrence, general manager, optician and optical manager of Roadrunner Eyecare. "During the summers and time off from school, my kids are here also. They each have their jobs around the office."
To get psyched up for a day at work, I always kiss my wife and my kids. I remember that I am setting an example for them — how to work hard, take care of people and how to do things the right way.
Patients who are involved and concerned about their vision are my favorite. They want the best care and products, and to know why. I love this industry and talking about it, so if they want to learn, I'm happy to teach them.

---

Rework is an amazing book for people in all types of business, it can be a life-changer for almost anyone. I all but force people to read it ... then reread it.

---

We always offer kids' sports glasses for a great package price. Supporting the community, and kids' sports, is huge for us. I coach my son's football team and we even sponsored some kids' teams before the office officially opened.
Every day we offer 25 percent off to police, fire, EMS and active and retired military. We ask the community for support and for their business, so showing support for the community is important to us.
Until someone walks out they're here for a reason. They want to learn, they want to know what they need and why. As long as they are here, I can educate them and show them I'm the right person to help them.
If I weren't doing this, I'd be building and racing custom cars. And have a restaurant. I always have a handful of things going on. I can't do just one.
After working for a chain, I thought I knew as much as I could. Retail, lab, optics, I thought I knew everything. I figured out I did know everything ... everything that chain had to offer, and holy crap, it wasn't much. When I left for private practice, I realized I didn't know anything. For the last 15 years, I have been on a mission to learn everything and anything I can. Now, I would never pretend to know much ... much less everything.
This article originally appeared in the October 2016 edition of INVISION.
SPONSORED VIDEO: VISION SOURCE
Optometric Practice in a Small Town
Practicing in a small town gives you the diversity and opportunities to practice full-scope optometry. See how one OD found professional and personal fulfillment in a small town.